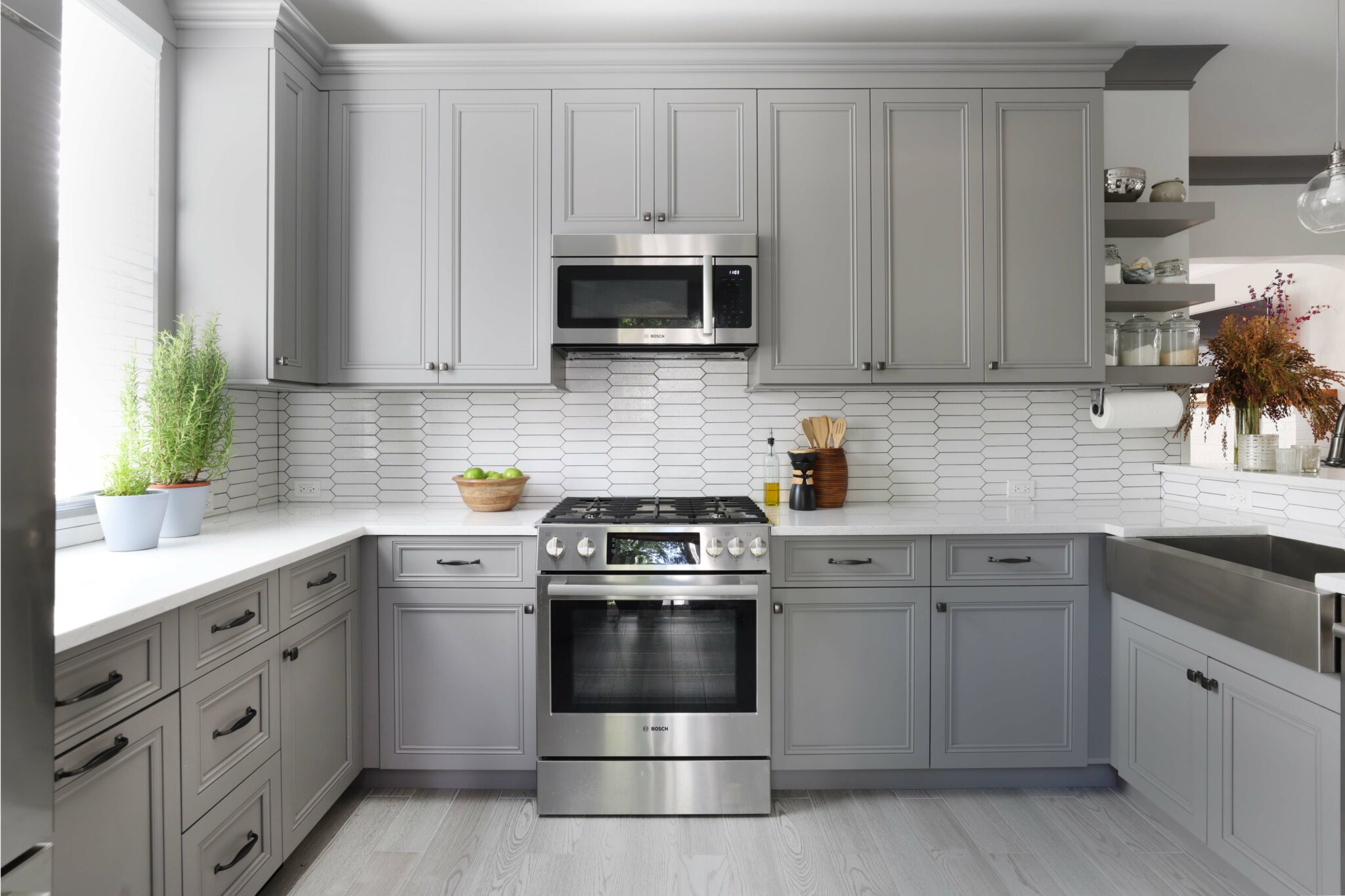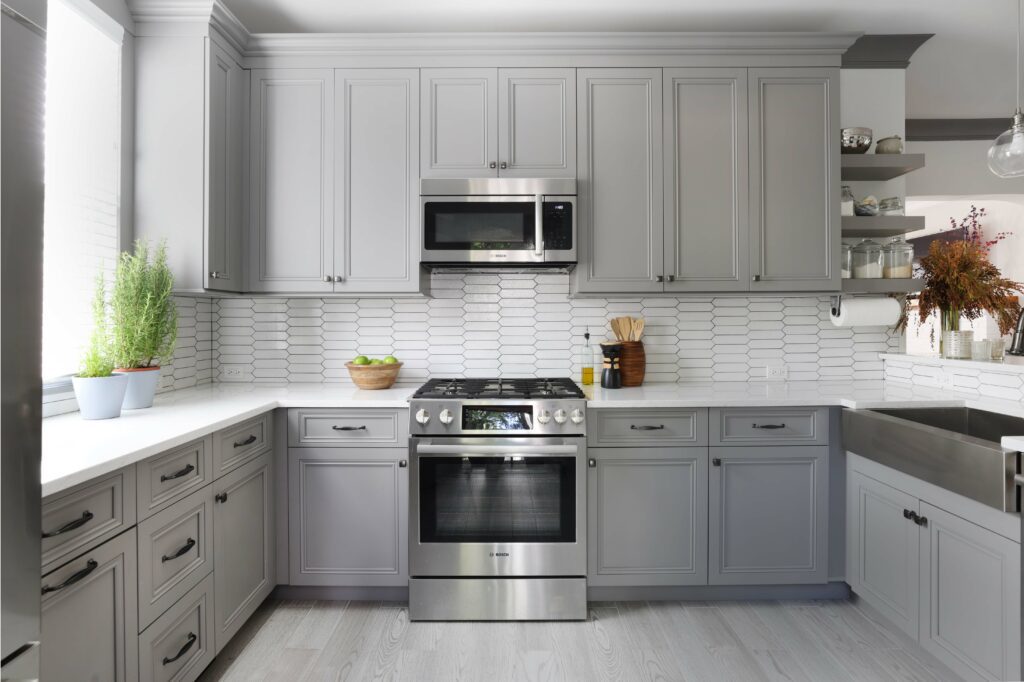 Microwaves are practically a staple in today's kitchen; however, you may not want to give up valuable countertop space for this appliance. "A microwave above the range pulls double duty, combining the microwave and the range hood into one, while freeing up your counters," says Normandy Designer Ashley Noethe.
Microhoods are ideal options for modest sized kitchens or ranges that measure 30" in width. "You can still have a beautiful kitchen remodel and make efficient use of the space by taking the microwave off of the counter or out of an appliance garage and mounting it above the range," suggests Ashley. "They are also easy to exchange, should you decide to remove the microwave altogether, and install a traditional range hood later."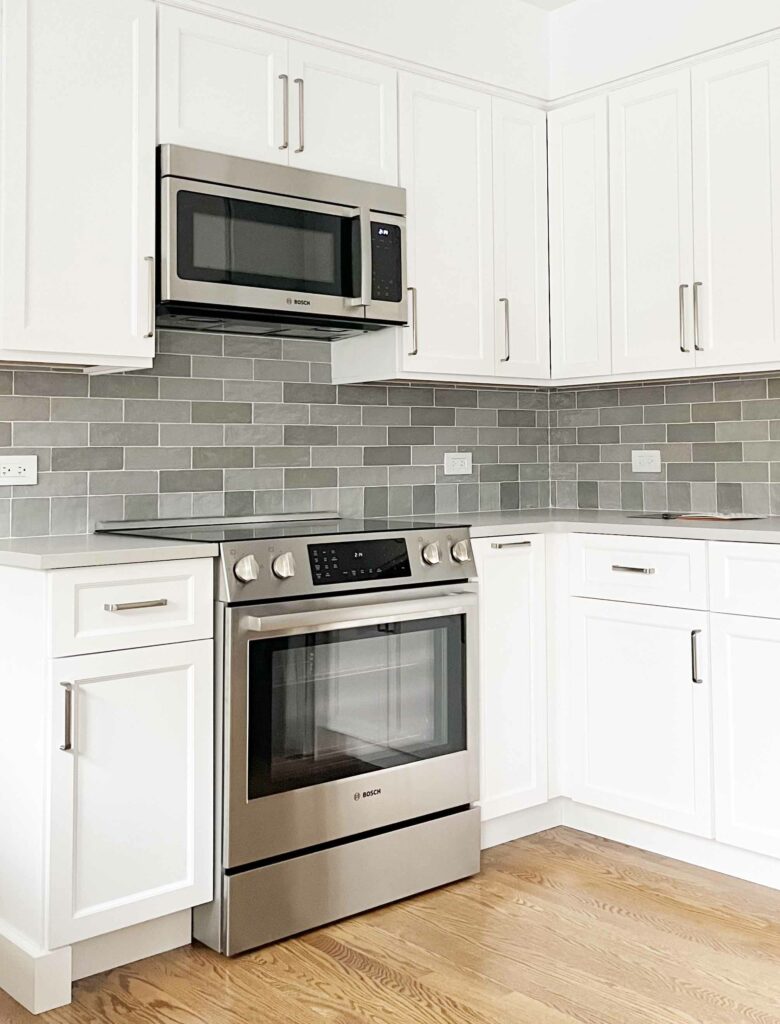 When selecting your microwave, be sure to choose a Microhood version microwave. "A standard countertop microwave won't work above the range because it doesn't come with built in hood/vent," Ashley cautions. "You should also understand that a micro hood has a recirculating vent, meaning the smells and smoke are pulled up from the range and filtered, then recirculated back into the kitchen." While some microhoods can be installed to vent outside, that's not always an option, especially if you live in a high rise building or the kitchen isn't located close to an exterior wall.
To discuss your kitchen remodeling project and range hood options, reach out to Ashley. She can help you determine not only the right microhood, but help you reimagine the entire layout of your kitchen. For photo inspirations, follow our accounts on Facebook, Instagram, and Pinterest.