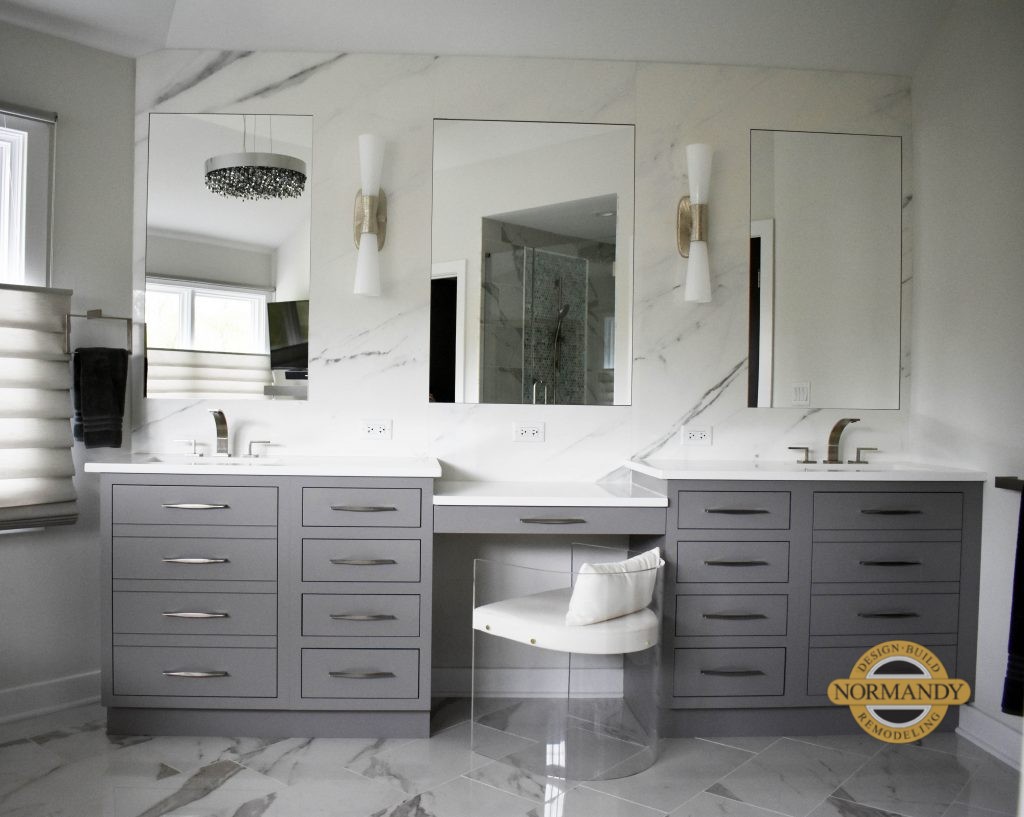 Once slabs of stone took over the kitchen, mesmerizing us with their swirls and veining on counters, backsplashes and waterfall edge islands, it wasn't long before people wanted the luxurious look in other rooms. After all, each eye-catching installation is unique and the lack of grout lines has appeal beyond the aesthetic. It's no surprise then that today's design-savvy homeowners who are looking to create unique and extraordinary environments in which to live often turn to slabs of porcelain, stone or Quartz to dress up their spaces.
Using slab materials can create visual impact anywhere in your home. In addition to the kitchen, people are requesting porcelain, stone or Quartz slabs in the bathroom, laundry room and even for the fireplace. It's a high style approach that will transform these everyday spaces into soothing retreats.
"It's a timeless look that will look and feel up-to-date for years to come," says Normandy Designer Ashley Noethe.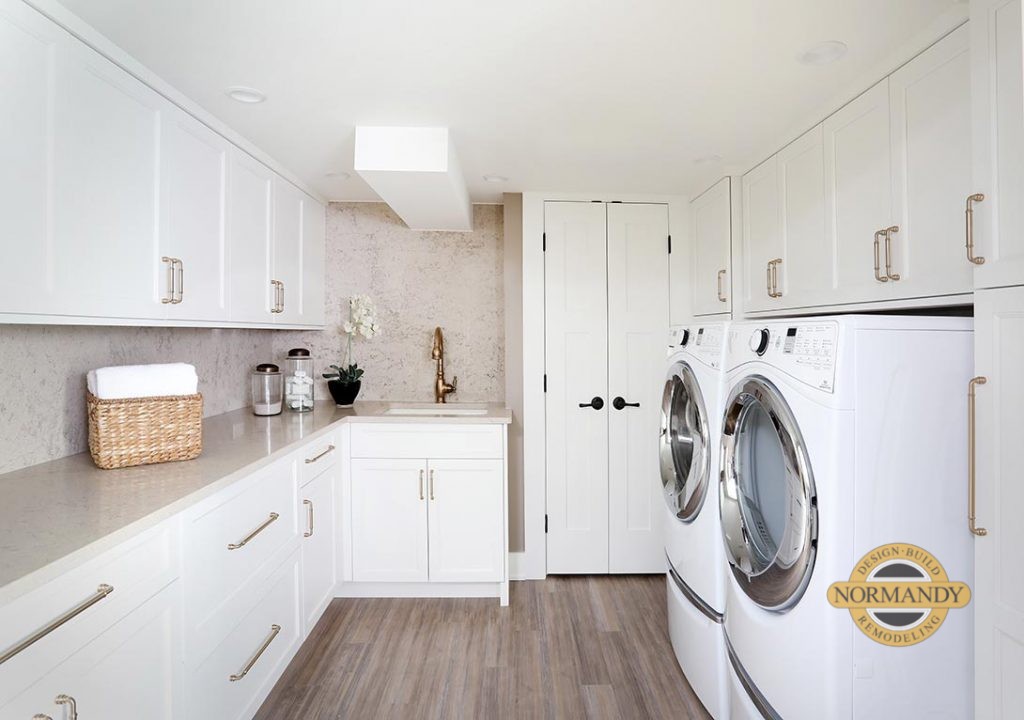 In addition to natural stone, Ashley uses thin Quartz slabs or natural stone-look porcelain slabs to create extraordinary rooms for families. She explains, "The porcelain we use is quarter inch or half inch thick. Really, it's a giant tile, but you get to skip the grout lines and it gives you some additional freedom in the design."
Regardless of the material, the sleek aesthetic draws the eye to wherever the slabs are placed. "In the bathroom for example, we'll design a moment around the slab by placing it behind the vanity or on a feature wall," Ashley says, adding, "When you have a gorgeous material, it's important to let it shine."
Choosing between natural stone, porcelain and Quartz might come down to personal preference, but keep in mind that sometimes the use will dictate the material. "Fireplaces are a fantastic way to celebrate a single sheet of slab material, but be sure to choose wisely," notes Ashley. "Natural stone and porcelain are good choices for this application, but because of the resins in manmade Quartz, it's not a good choice for fireplace surrounds as the heat can cause it to discolor."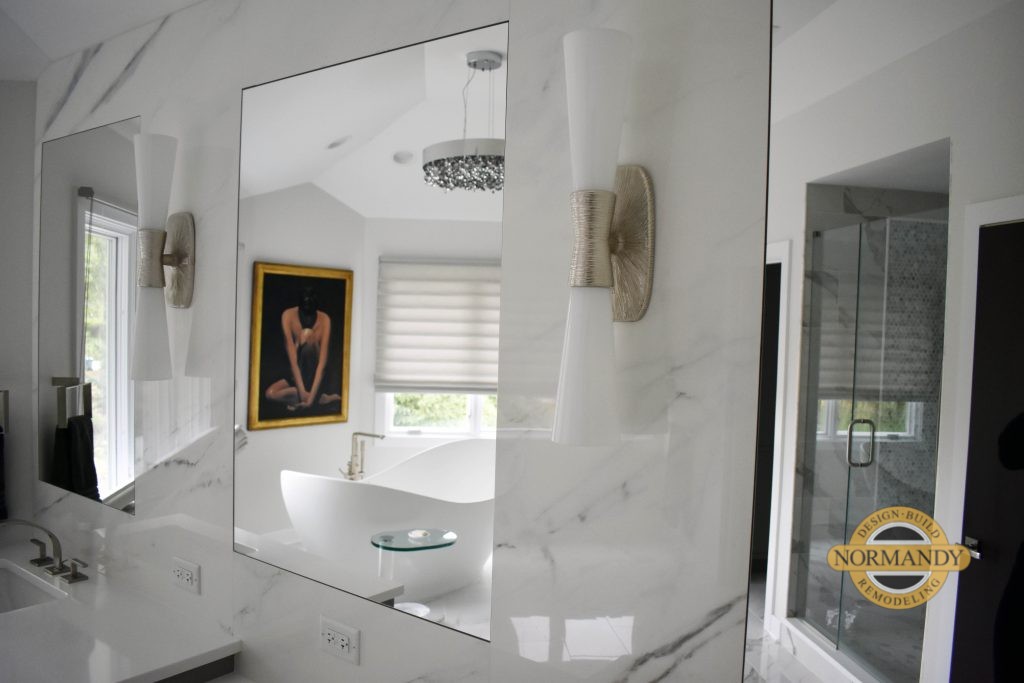 Thanks to their durability, slabs are also a good choice for workhorse spaces like the laundry room.  "A slab backsplash in your laundry room probably won't make you want to do more laundry, but you'll be happy with the environment while you're in there," says Ashley.
Treating the walls with eye-catching porcelain or stone is just one of the elements to consider when upgrading your space. If you've been thinking of remodeling your bathroom, kitchen or another room in your home, you can set up a time to talk to Ashley about the possibilities. Browse the Normandy Remodeling photo galleries for inspiration or follow us on Instagram, Facebook and Pinterest for more ideas.