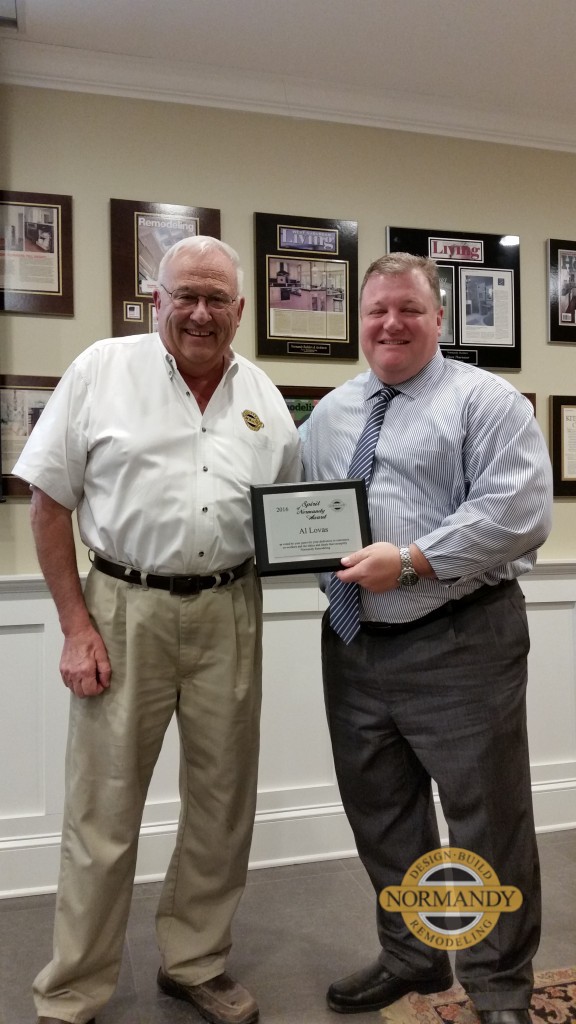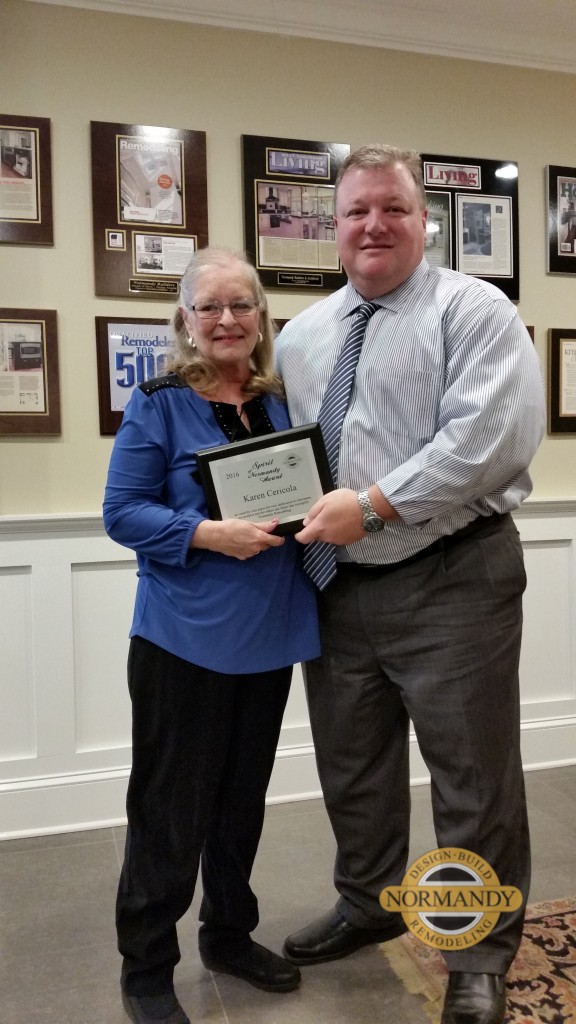 Instituted in 2016, "Spirit of Normandy" is a yearly award that recognizes one employee who regularly demonstrates our company values and ethics, including quality customer service and honesty.  The winner is determined by Normandy employees through anonymous voting. However, this year's tally resulted in a slight twist… a tie! Our 2017 recipients are Al Lovas, a veteran superintendent, and Karen Cericola, who spearheads client relations.
Throughout his 15 year tenure at Normandy Remodeling, Al Lovas has managed his fair share of home additions, kitchen remodels, and bathroom renovations. Al positively impacts each and every job with his outlook and playful sense of humor.   He also never fails to go above and beyond for customers. Recently, on the completion of a project, he outfitted the customer's two young boys with official Normandy attire, making them "superintendents in training."
For 14 years, Karen has also been assisting customers through her client relations role. If you called to set up an appointment, chances are you have spoken with Karen.  Her friendly demeanor and helpful nature shine as she helps you with the first step of the remodeling process; setting up a time to meet with a Normandy Designer. Additionally, Karen is an invaluable resource when it comes to explaining the home remodeling process. Many may also remember her insights from speaking with her at a local home and garden show.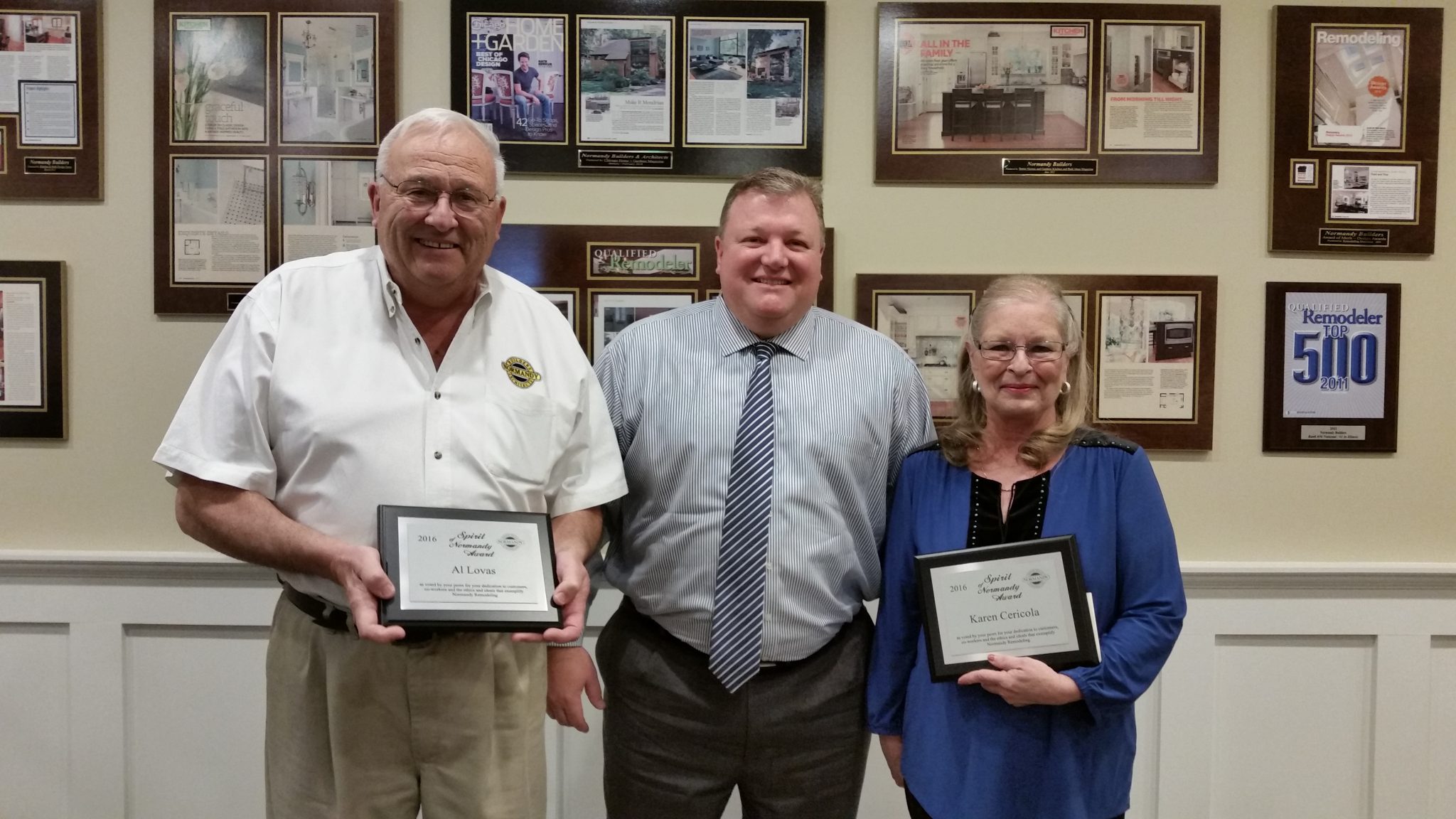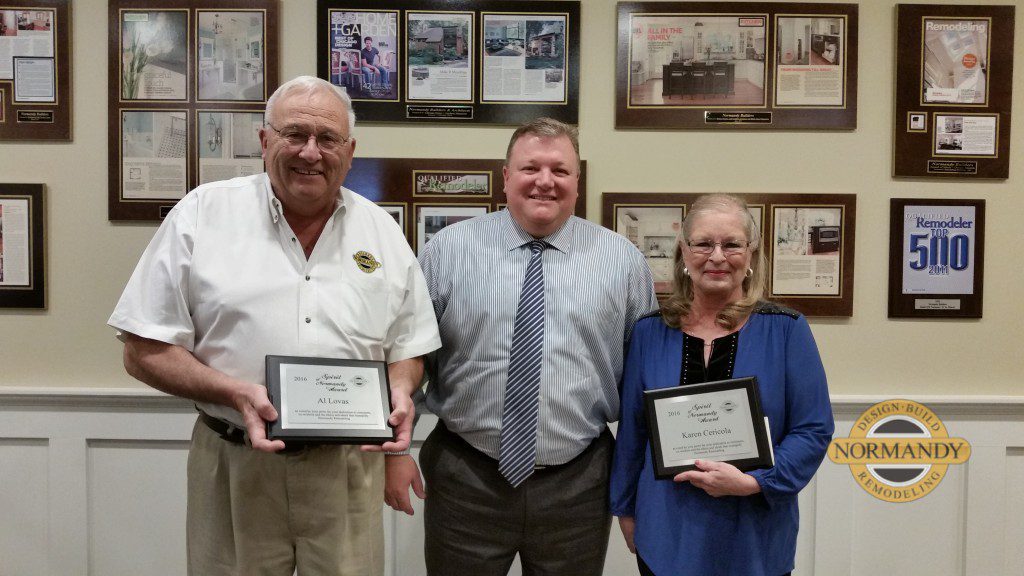 "The spirit of Normandy was established to recognize exceptional individuals who exemplify our culture of integrity, fairness, and customer relationships," said Normandy President Andy Wells.  "Both Al and Karen are extremely deserving of this award. Each connects with
our clients, helping to enhance the overall remodeling process through their roles."
Follow Normandy Remodeling on Facebook, Twitter, and Instagram for more company news and photos of recent renovations.