DIY Rain Shower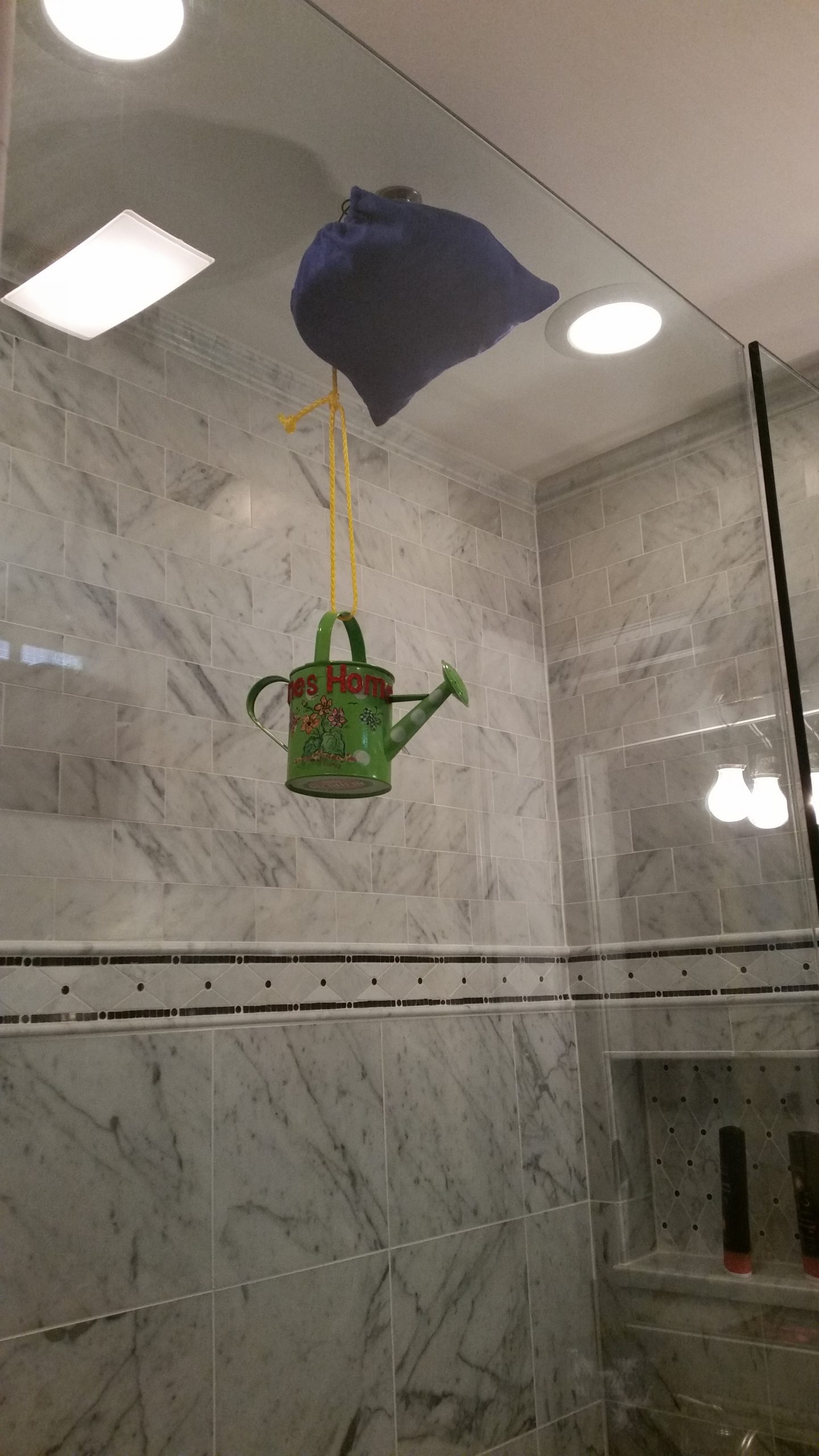 The Normandy Remodeling Superintendents are known for having a great sense of humor, and often find opportunities to have fun with our customers during their home remodel.
While out of town during construction, these homeowners, who are working with Normandy Designer Kathryn O'Donovan, were looking forward to the installation of the new rain shower fixture as part of their new bathroom remodel.
While it may not be exactly what they had in mind, they got a kick out of the DIY version of a showerhead that our project Superintendent Al Lovas had waiting for them upon their return.
The homeowners got a real kick out of this makeshift fixture, but were even more excited to see the reveal of their newly installed rain shower head as well.