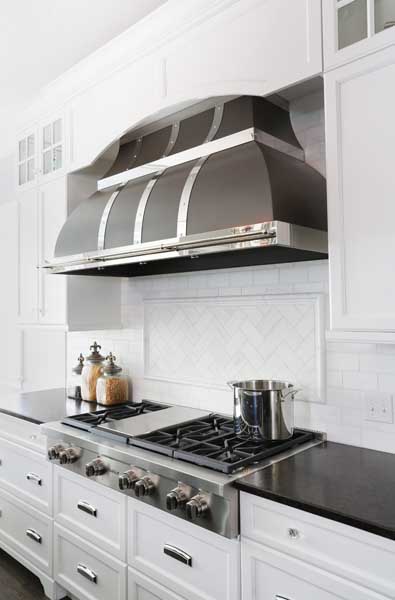 A range hood is one way to make a statement in your kitchen remodel. When it comes to making your selection, there is no shortage of material to choose from, including wood and stucco. However, we are finding that many of the kitchens that are trending today have one thing in common – a hood with a metal finish. That being said, here is a quick lesson in metal range hoods from Normandy Designer Ashley Noethe.
"When it comes to picking a hood, stainless is the most popular finish, but there are also plenty of other options including copper and zinc," said Ashley.  "Additionally, metal can be stained or painted and glass can be incorporated."
While there are plenty of pre-made options, a custom range can allow for extra details, including rivets or a finish that has been distressed or has natural patina.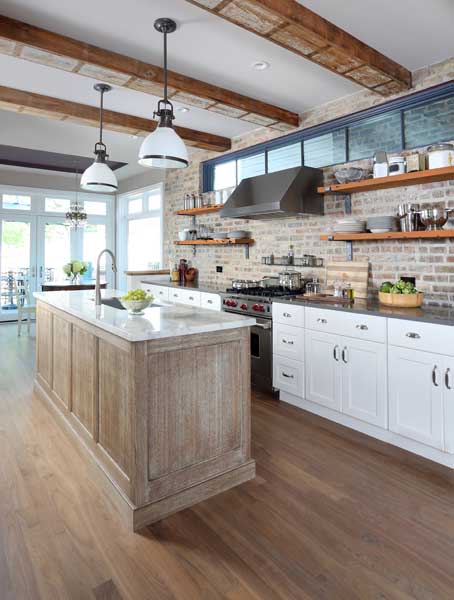 "Modern Air and Vent-A-Hood are popular hoods that can be custom made," said Ashley. "You can pick a style, size, finish or modify a current model and they will build it for you."
"However, if you are intent on a custom hood, it is important to plan ahead. They can take eight to twelve weeks to come in," added Ashley.
Another factor to take into account when selecting a range hood, whether it is pre-made or custom-made, is the mechanicals.
"Depending upon the manufacturer, vent placement can vary," noted Ashley. "Additionally, you'll want to look under the hood, so to speak. Sometimes you are only buying the shell and need the insert for the actual appliance."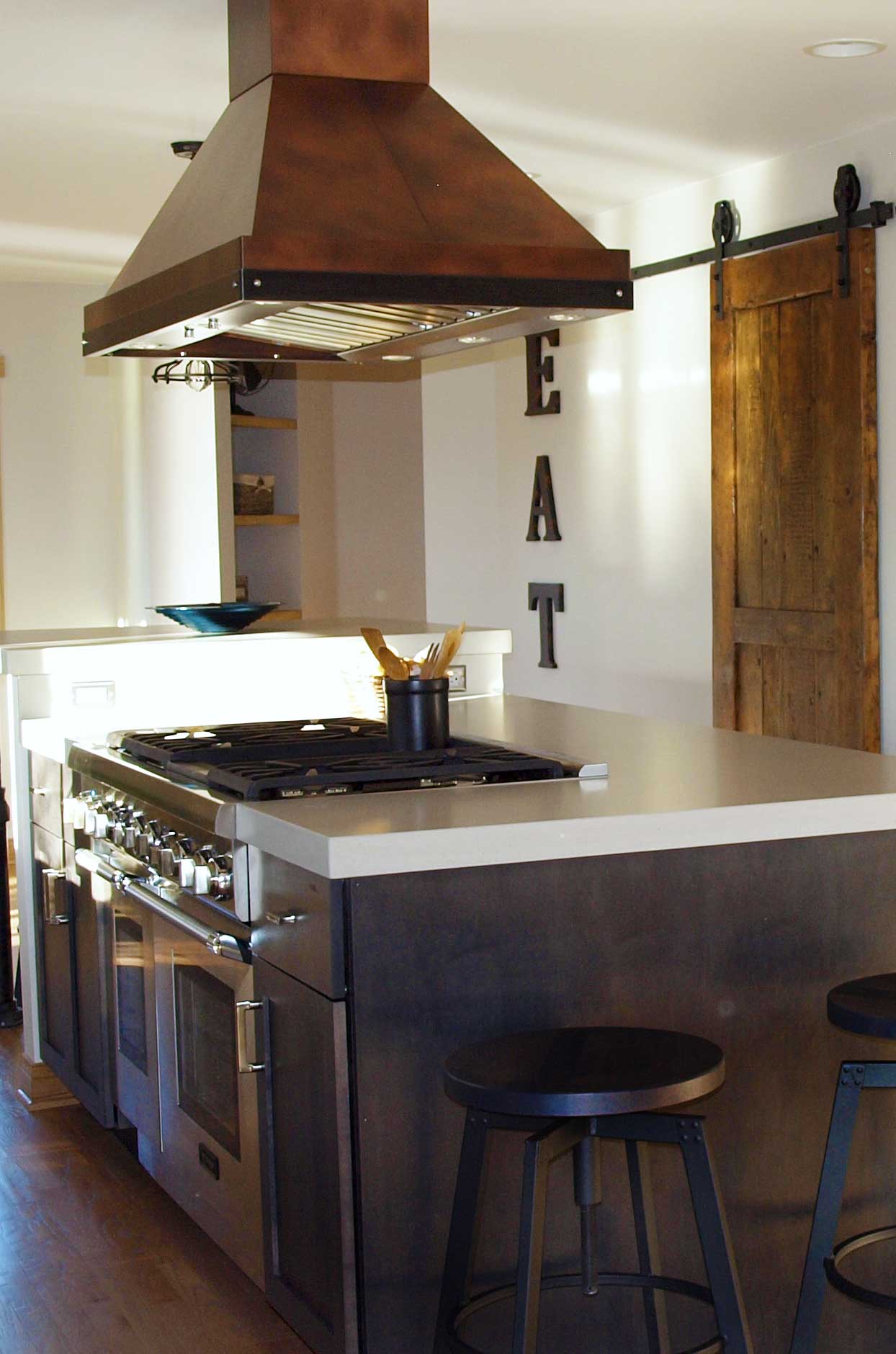 In addition to mechanicals, it is also important to choose a range hood that is powerful enough for the cooktop or range you are using.
All in all, metal range hoods are diverse in style. While they typically lean towards modern and transitional styles, rustic or copper materials can also make them very traditional.
Get started working on design decisions for your kitchen, including range hoods, by setting up an appointment with Ashley. Or, learn more about the remodeling process by registering for an upcoming seminar. You can also visit the Normandy Remodeling photo gallery or follow Normandy Remodeling on Facebook, Twitter and Instagram for more ideas and inspiration.