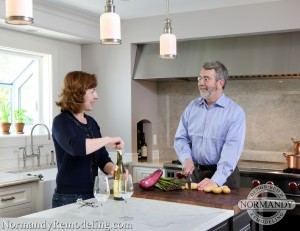 So many people are afraid of getting rid of their dining room – even if they only use it to entertain a couple of times a year. It's easy to see why you might want to take over your dining room to make your kitchen bigger, but this time of year with all the holiday parties on the calendar can give you second thoughts. The truth is – you can still throw a really great party without a dining room.  Yes, you can still seat everyone comfortably. Yes, you're still a great host. Plus, if you ask us, gathering with loved ones in a relaxed kitchen setting sounds pretty nice.
Normandy Designer Leslie Lee is no stranger to setting up the functional kitchen and entertaining spaces. Here are her answers to common questions about holiday hosting sans dining room: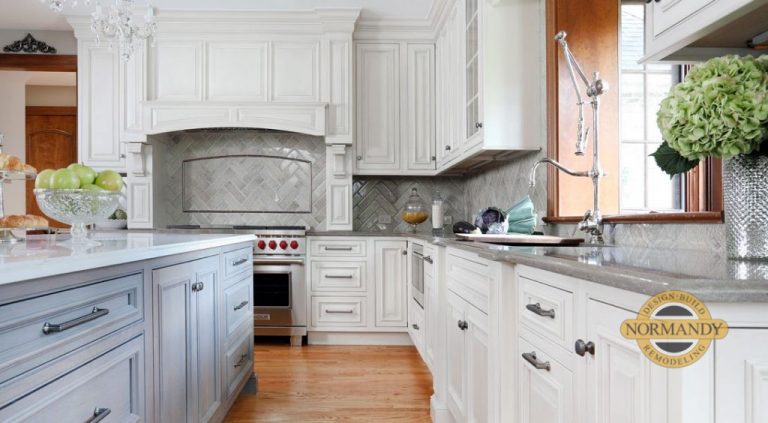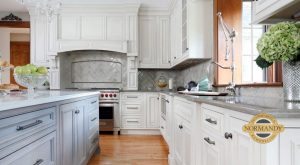 Q: "If everyone is in the kitchen, how will I cook? Won't they get in my way?"
A: Not necessarily. Planning a proper work triangle – the relationship between your sink, fridge, and cooktop– keeps workstations within reach and minimizes traffic in that area. This will keep guests out of your way while you prepare your meal.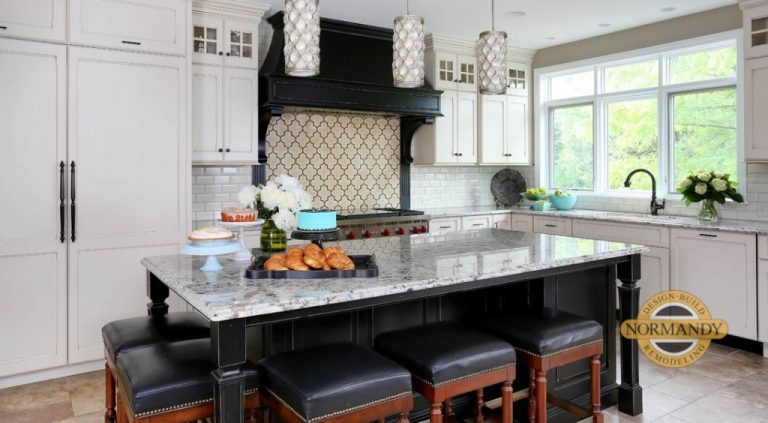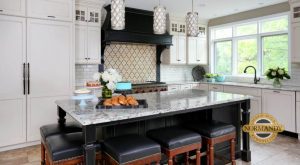 Q: Without a dining room, where will everyone sit?
A: Don't worry; you'll have plenty of room for seating. After all, you aren't actually losing any square footage. Plus, it's my job to come up with a new floor plan that provides more efficient use of your space. A few options for kitchen seating include tables, island seating, and even a banquette. Bonus: a combination of these design ideas may help you eliminate setting up folding tables and chairs.
Q: How will I serve my guests?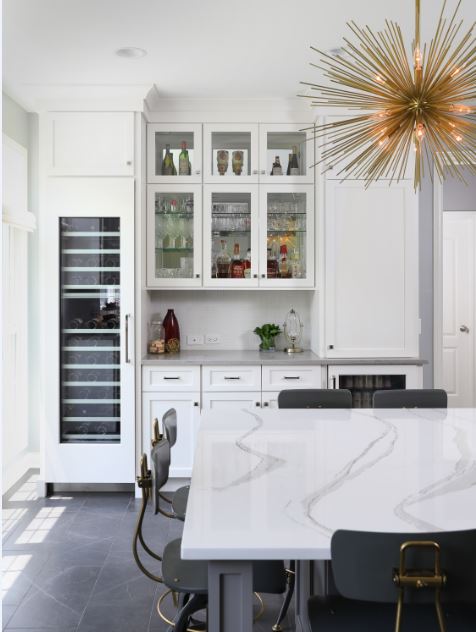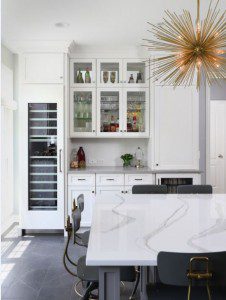 A: Formal plated dinners can be tricky to pull off, but larger and more open kitchens are great for buffet-style serving. The kitchen island is a natural choice to set out food for your guests, but you can also use a nearby kitchen table or wet bar. You may even have space left over for a beverage station that lets your guests help themselves to drinks and appetizers, leaving you to concentrate on preparing the food rather than fetching drinks for your guests.
Placing things outside of the kitchen also gives your guests permission to serve themselves. Plus, they'll feel more comfortable hanging around outside of the kitchen as opposed to going in it.
You can set up a time to talk with Leslie about how to use your kitchen and dining room space the best, for the holidays and year-round. Just think… next year you can start new holiday traditions in a beautiful and well-designed space.