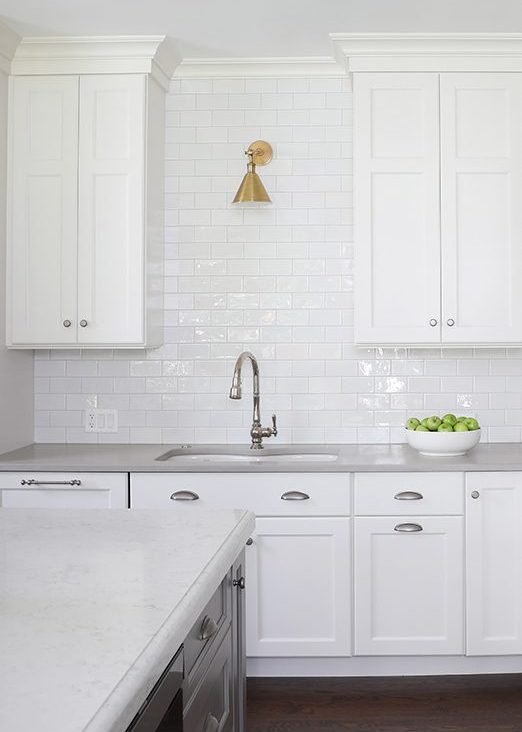 "The sink is the most commonly used area of the kitchen. You do your prep work at the sink and you clean up at the sink, which means that every meal you make begins and ends at the sink," says Normandy Design Manager Leslie Molloy, CKBD.
Proper lighting at the sink will make your time there easier and possibly even more enjoyable. "It's imperative that you have good task lighting," This can be an aesthetic choice like sconces, or something strictly task-oriented, including can lights or a light bar above the sink. "A can light can get it done, but it won't add beauty the way a well-chosen pair of sconces will," says Leslie.
Can lights will provide more direct lighting while sconces will shed diffused light on the sink. Want the best of both worlds? Add both. "Have as much light as possible," says Leslie, adding, "Oftentimes, something that seems like it's simply a task light is actually adding another layer of dimension to the overall design of your kitchen."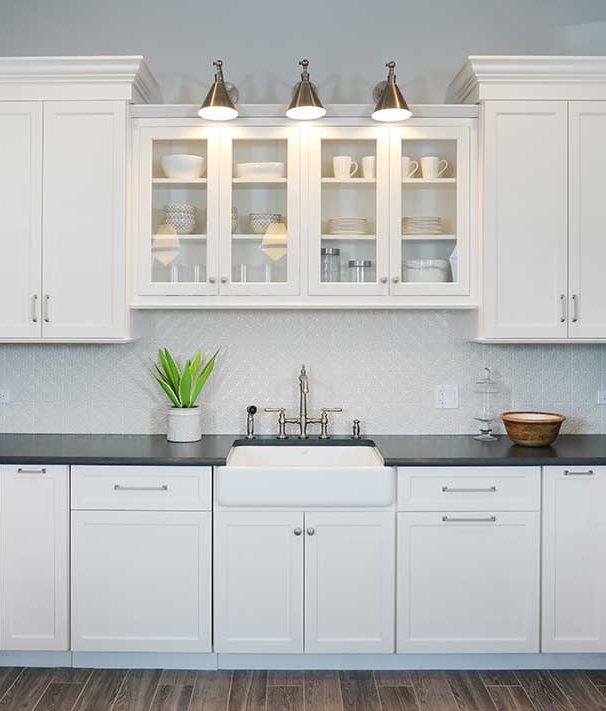 That doesn't mean you should throw up lights just anywhere. Leslie cautions, "Watch the placement of can lights over the sink. If they are installed too far toward the front of the sink; they might cast a shadow while you're working."
Leslie's advice is to add extra lighting even when your sink is in front of a window. You'll appreciate it after dark and on gloomy days. If you happen to choose a wall-mounted light over a sink with a window above it, you will need to be mindful of the header over the window which can make the install of this fixture much more challenging.
It really is the details that make your kitchen a pleasant place to be. When you're spending a lot of time at the sink, those details should really light it up.
Are you thinking of remodeling your kitchen? You can set up a time to talk to Leslie about all the beautiful possibilities a new kitchen can bring to your family. If you're gathering ideas, the Normandy Remodeling photo galleries are a great place to find them. We also share finished projects and behind the scenes sneak peeks on Instagram, Facebook and Pinterest. Why not follow along?