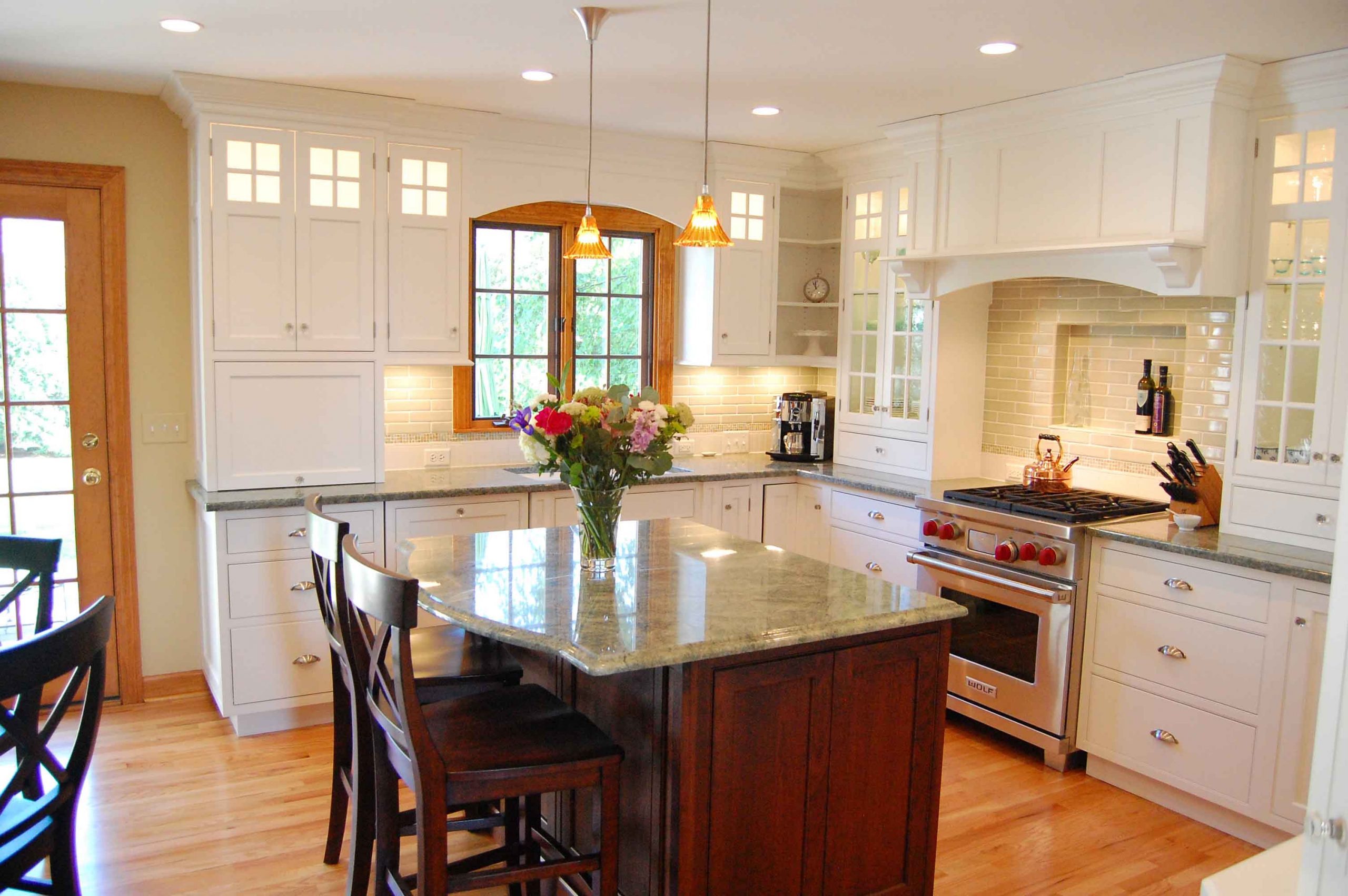 Homeowners considering a renovation often wonder if the stained trim they already have in their kitchen will pair well with painted cabinets, or if they will need to paint their existing window and door trim to match their white painted kitchen.  According to our designers, mixing finishes is actually very popular right now. It helps break up the room visually, but there are a couple of elements to keep in mind when mixing finishes in the kitchen.
It typically works best to either have the floor and cabinetry match or make the contrast dramatic enough so that it looks intentional.  However, you don't want to go overboard with contrast either; in this kitchen to the right, we left the trim stained and painted the cabinets white.
Had the trim been darker we probably would have went with more of a cream color for the cabinets.  Either way, it's still enough of a contrast to look intentional.
Another popular twist on mixing finishes is incorporating an island or hutch that looks more like a furniture piece than cabinetry.  Mixing perimeter and island countertop material and colors is also on trend, we recommend having one be a more muted pattern and one embracing lots of movement and variation so they're not competing against each other.
If you are ready to get started on your new kitchen, set up a meeting to talk with a Normandy Designer. You can also register for one of our educational workshops, or follow Normandy Remodeling on Facebook and Instagram for even more tips, tricks and inspiration.