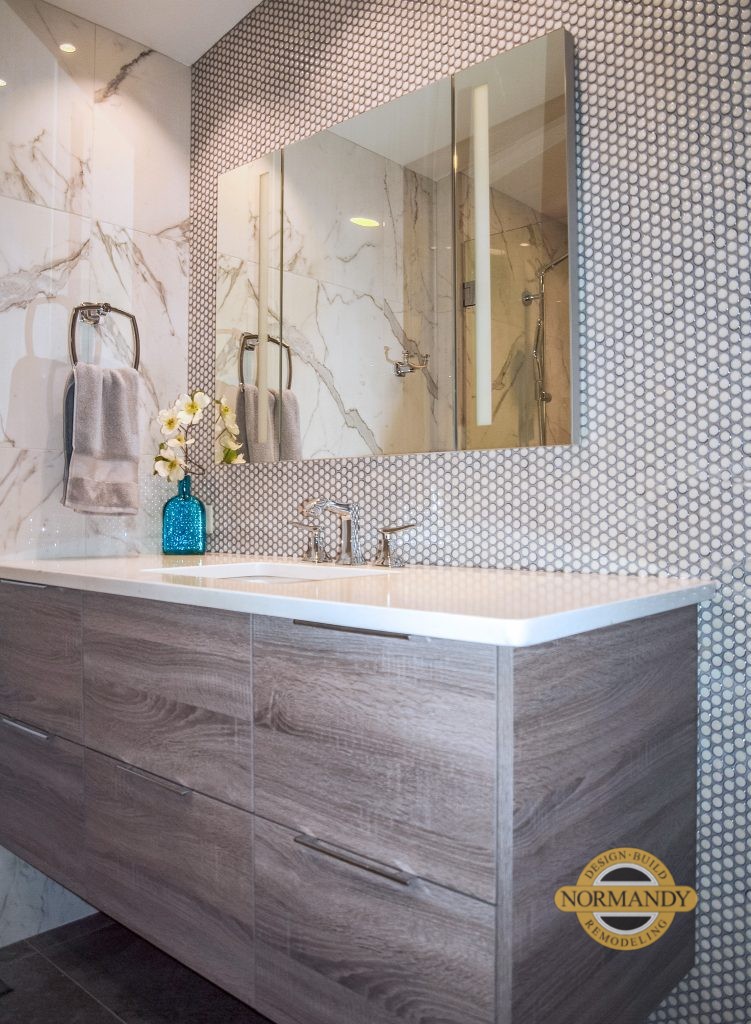 Penny tile is the small design choice that creates big impact through repetition. While rooted in traditional style, penny tile is popping up in modern bathrooms and kitchens thanks to the array of colors and finishes that are now available.
"Penny tile is so popular right now. In addition to the traditional black, white and neutrals, we're seeing bold and primary colors, metallic, neon and other fun options that can be worked into your kitchen or bath design" says Normandy Designer Laura Barber, AKBD.
For a Hinsdale couple remodeling what Laura describes as a true mid-century home, built in the 1960s in which the primary bath is also the hall bath, the right choice was penny tile in solid color porcelain. It beautifully complements the other tile in the room, a large format porcelain that looks like marble. "It's not a big bathroom, but we created big impact by installing penny tile across the entire wall," she says.
"It's very striking and quite textural. We highlighted the texture by choosing cabinetry in a textural laminate," says Laura. The results are definitely dramatic. "The goal was to make it a little showy.This is the bathroom that guests use when they entertain and they wanted to keep it fun while using the neutrals they love. The repetition of the penny tile makes it really interesting," Laura adds.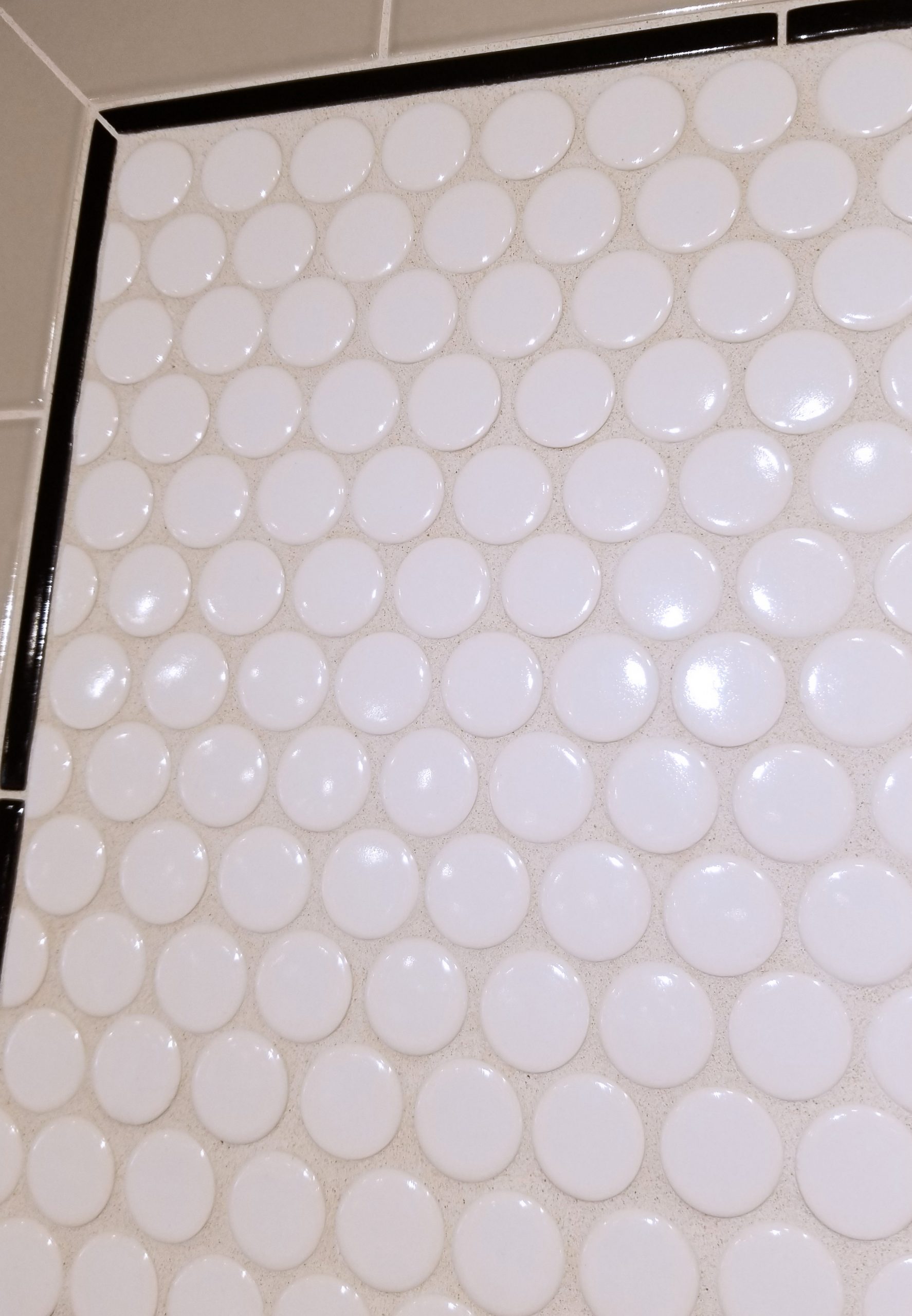 If you don't want to go for an entire penny tile wall, consider using it as an accent and definitely don't feel constrained to just the bathroom. Penny tile is well suited to use in the kitchen.
Laura offers up some ideas, "Use penny tile as a bold backsplash for a wow pop of color in the kitchen. Penny tile is also good for creating accents like stripes in a kid's bathroom or a beautiful wall niche in the shower."
With so many interesting ways to use penny tile, you might want to talk to Laura about the possibilities for your own bathroom or kitchen. You can find inspiration in the Normandy Remodeling photo galleries. We share design ideas and photos on Instagram, Facebook and Pinterest. Follow along for doses of beauty in your feed throughout the week.