Bathroom Remodel: How to Make Your Bathtub the Focal Point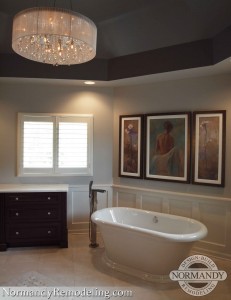 A strong focal point adds interest and draws the eye of the viewer. When it comes to your bathroom, one way to capture attention is with a free-standing bathtub. In order to properly execute this design idea, here are some bathtub focal point pointers from Normandy Designer Jennifer Runner Cross, AKBD.
"Free-standing bathtubs are extremely popular and have been trending for a while," said Jennifer. "This type of bathtub adds interest and function to the space."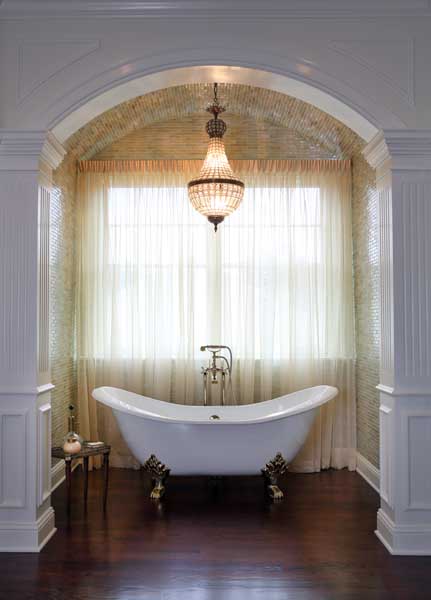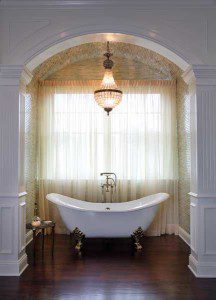 "It can also lend itself to a specific style," added Jennifer. "For example, a claw-foot tub provides a vintage look, while a square-shaped tub is more modern."
The decision for a free-standing bathtub is impacted by the size of the space. If a bathroom is very large, this type of tub is often added – even if the homeowner doesn't regularly take baths. Why? It helps to fill the space, eliminating any large gaps.
"If there isn't space for a free-standing tub, a tub deck can also be a focal point," noted Jennifer.
Once the bathtub is set in place, there are ways to further emphasize it as a focal point.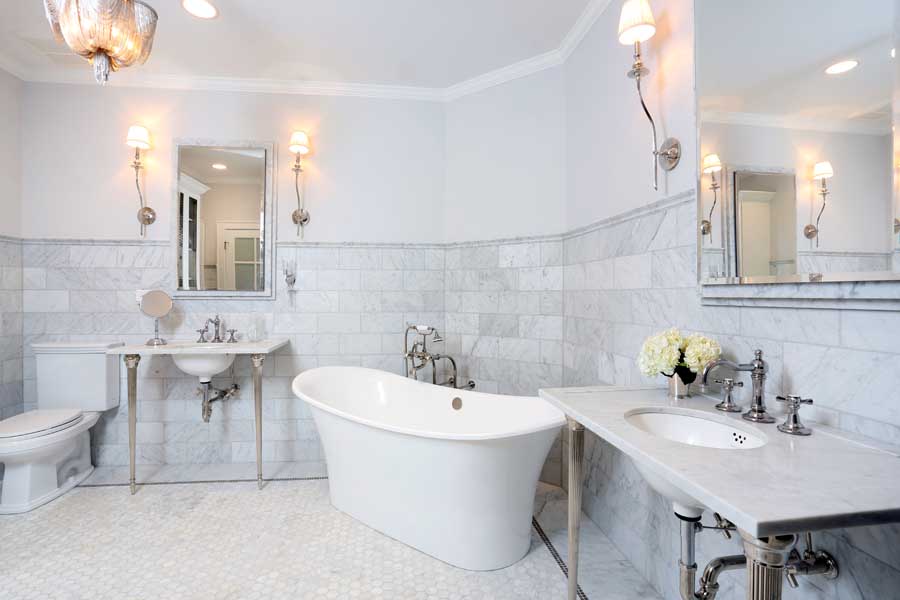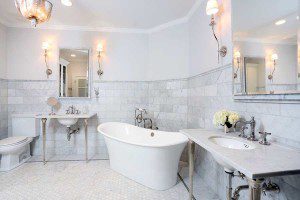 "The wall behind the bathtub is a great way to provide emphasis," added Jennifer. "For example, the tub can be centered in front of a beautiful set of windows. Or, you can add tile accent or artwork on the wall above it."
To ensure your focal points are on point during your next remodeling project, set up an appointment with Jennifer. Or, register for an upcoming seminar to learn more about the addition, kitchen or bathroom remodeling process. You can also view the Normandy photo gallery or follow Normandy Remodeling on Facebook, Twitter and Instagram for more design ideas.