What Decorative Lighting Does for Your Bathroom Remodel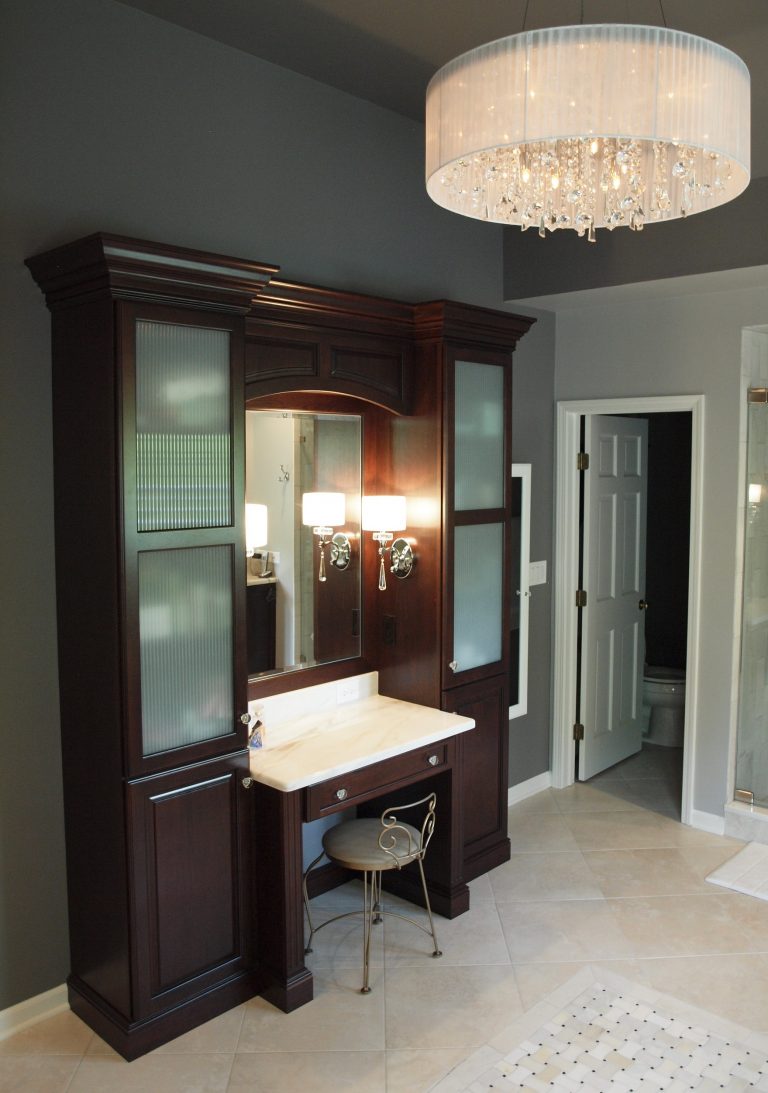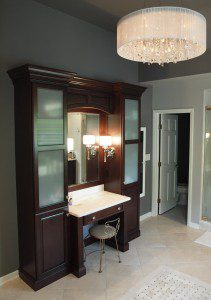 While not the primary source of lighting, decorative lighting is just as important – whether that be in a small powder room or large master bath. To better understand this type of lighting and why it is needed; here are some insights from Normandy Designer Jennifer Runner Cross, AKBD.
"Lighting should be looked at in layers," said Jennifer. "The first layer is your general lighting, which ensures the space is well lit. An example of this would be can lights in the ceiling."
"The second layer is decorative. It includes wall lights such as sconces and ceiling-hung items like chandeliers and pendants," added Jennifer.
What should you consider for decorative lighting?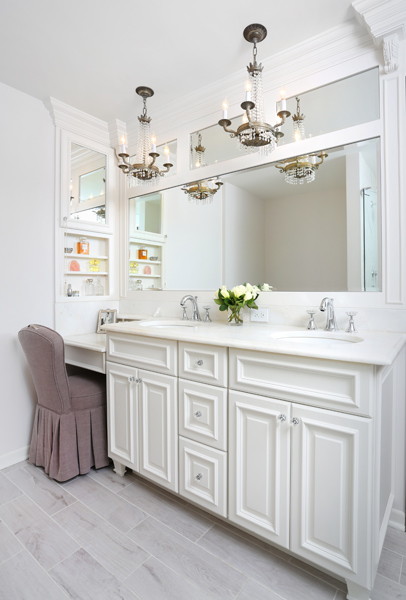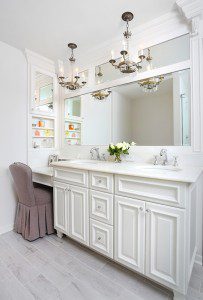 Placement – Think about your space and where you can strategically place decorative lighting. For example, a chandelier can be a beautiful focal point. Or, sconces work really well near a vanity or mirrors.
Brightness – Whatever type of decorative lighting you select, it is important to know how bright the light is if it's a cool or warm color temperature, and the type of light bulb it requires.
"The type of light matters as it will impact the brightness and tone of the room," noted Jennifer. "You want to avoid fluorescent lighting if you can. Instead, opt for a warm color temperature LED which is more ideal for around mirrors. This is especially helpful when applying makeup."
"As a side note, you'll also want to make sure you have enough wattage," added Jennifer.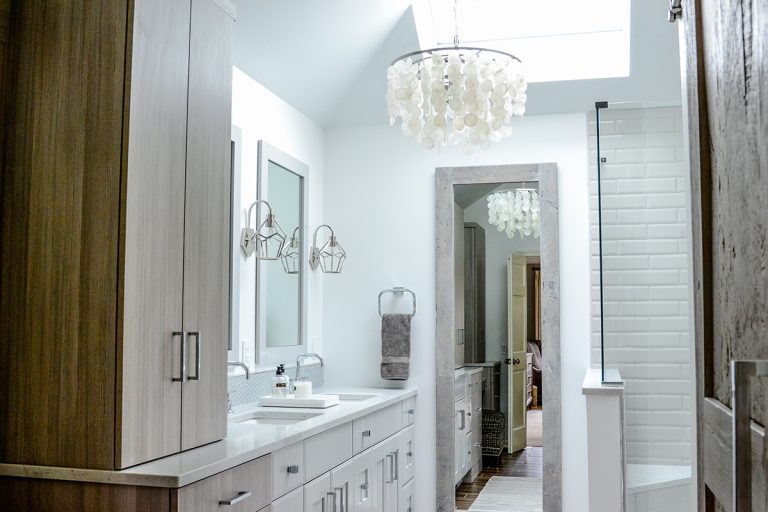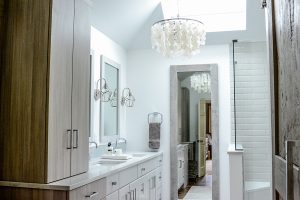 Aesthetic – Decorative lighting can really add to the overall design style of your space while also maintaining function.
If you are ready to get started on a master bathroom remodel, or contemplating more sweeping changes to your home, you can set up a time with Jennifer to talk about the possibilities. You can also learn more about additions, kitchens, or other remodeling projects at an upcoming workshop. Check out the photo gallery or follow Normandy Remodeling on  Instagram and Facebook for even more home tips and inspiration.