Take Eye Catching Style Sky High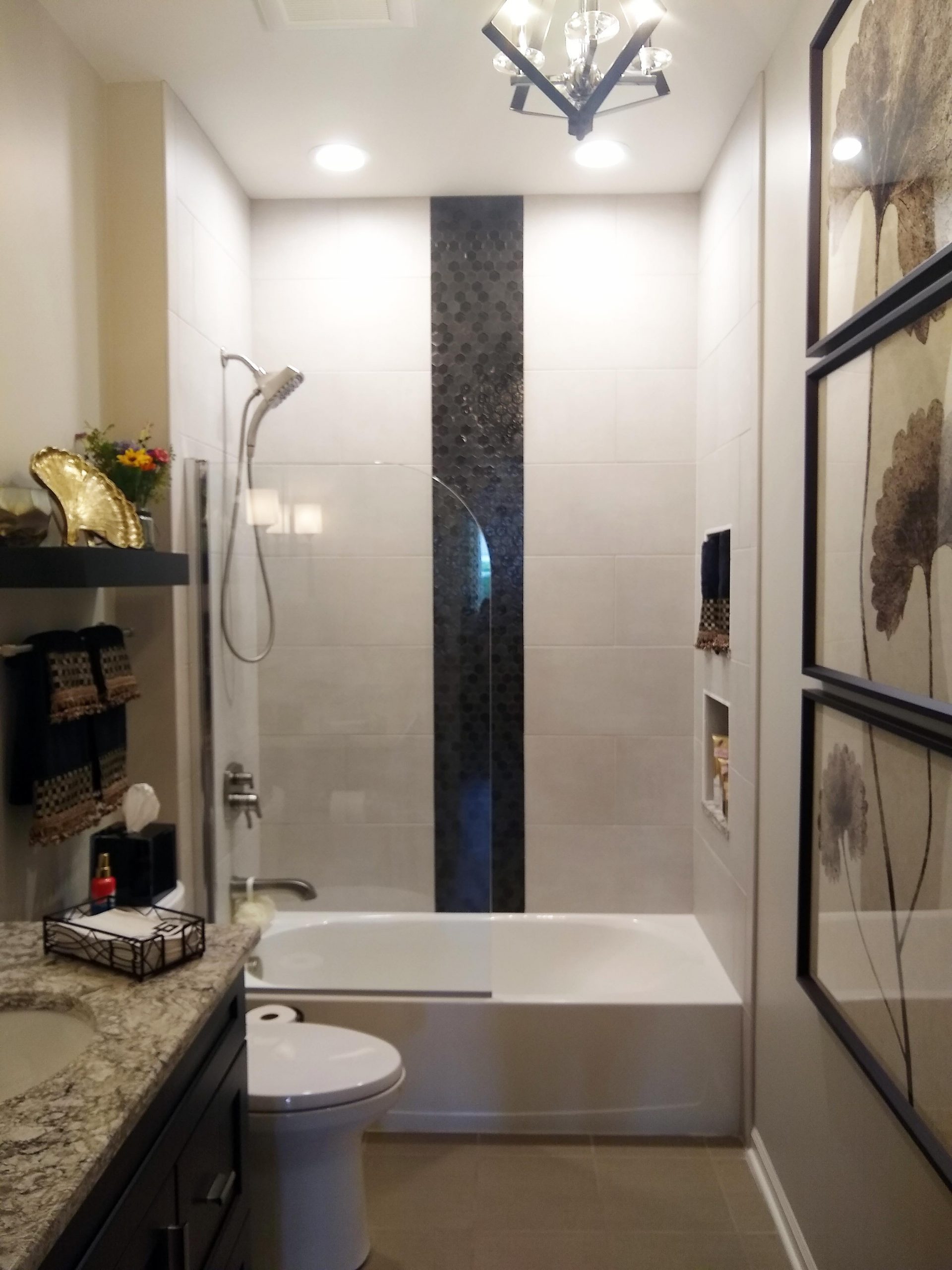 With so many dazzling choices in tile these days, designers can create visual interest that draws attention to the beautiful elements of a bathroom or can help to distract from any less than stellar features. Normandy Designer Jackie Jensen approaches each project with a philosophy of balancing beauty and function. It's no wonder then that Jackie is incorporating vertical bands of tile into many of her bathroom designs.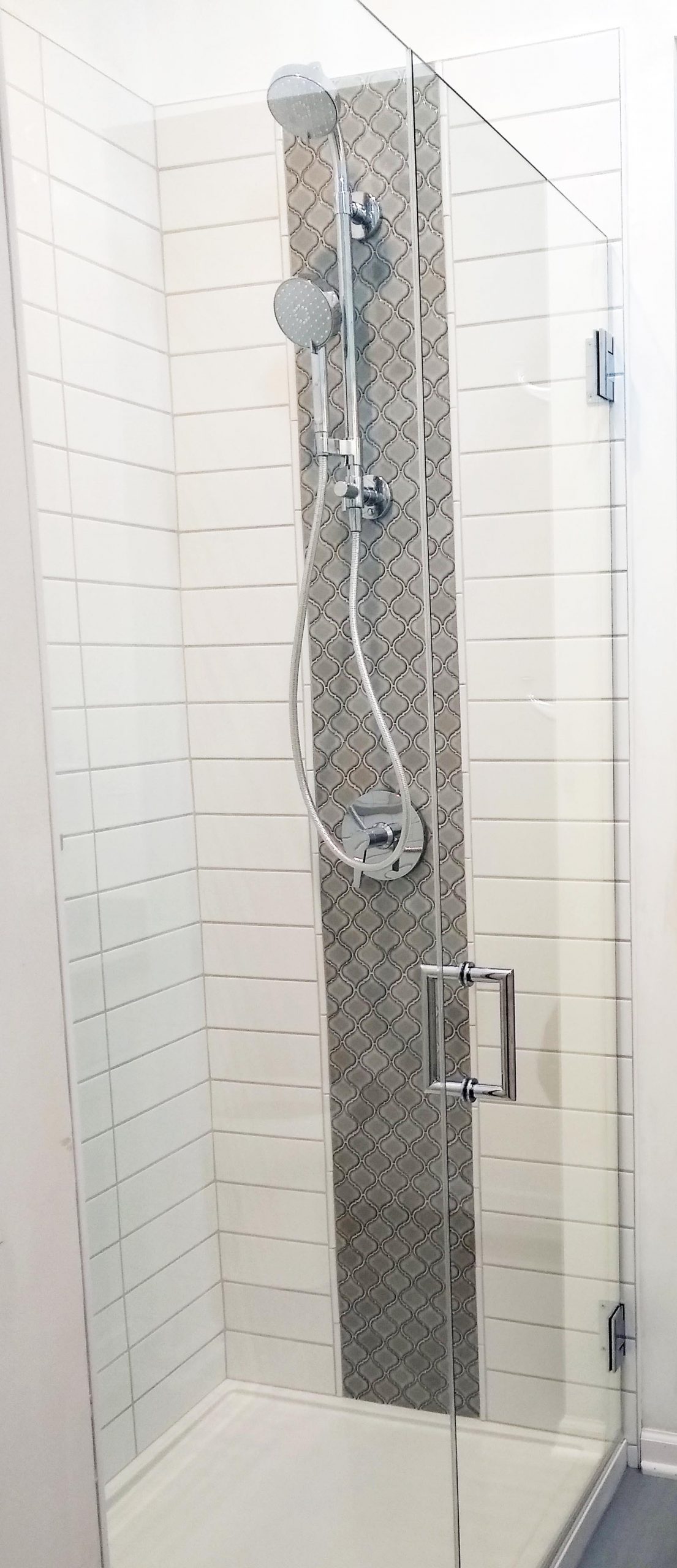 "I like using a vertical band of tile to dress up the niche or create a dramatic focal point in the shower. This works especially well when you see it right when entering the space," Jackie says. She adds, "Because tile is such a large portion of any bathroom design, it's nice to be able to mix up the selections."
If a couple falls for a particularly striking tile with a price point to match, using it as an accent is a way to get the look they love without breaking the bank.
"Patterns are a big trend and very exciting. Vertical bands are a way to showcase those patterns and are a very creative way to add a decorative touch without doing a whole wall," Jackie says.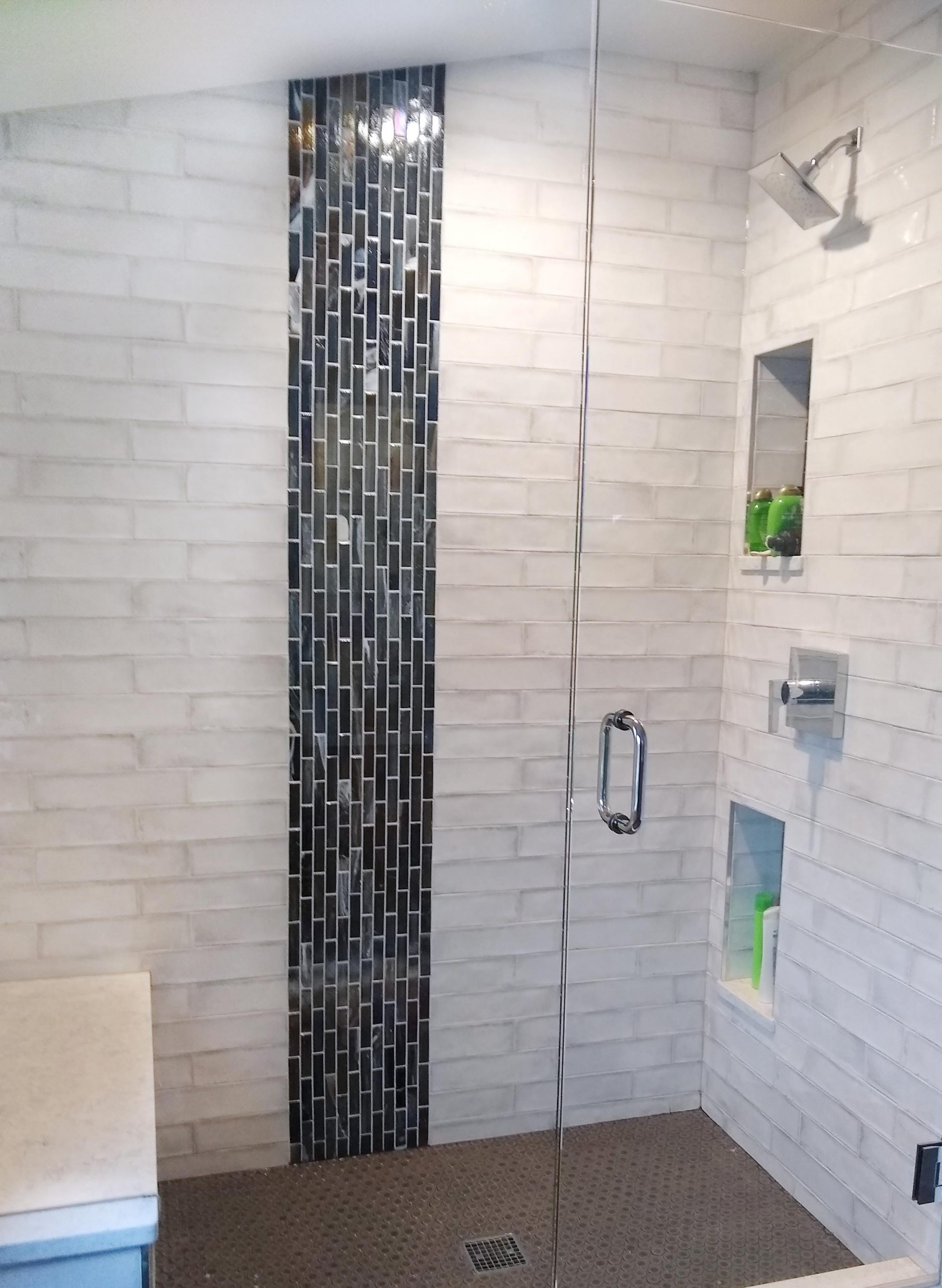 Jackie looks for the most impactful wall in the bath when deciding where to place the vertical accent tile.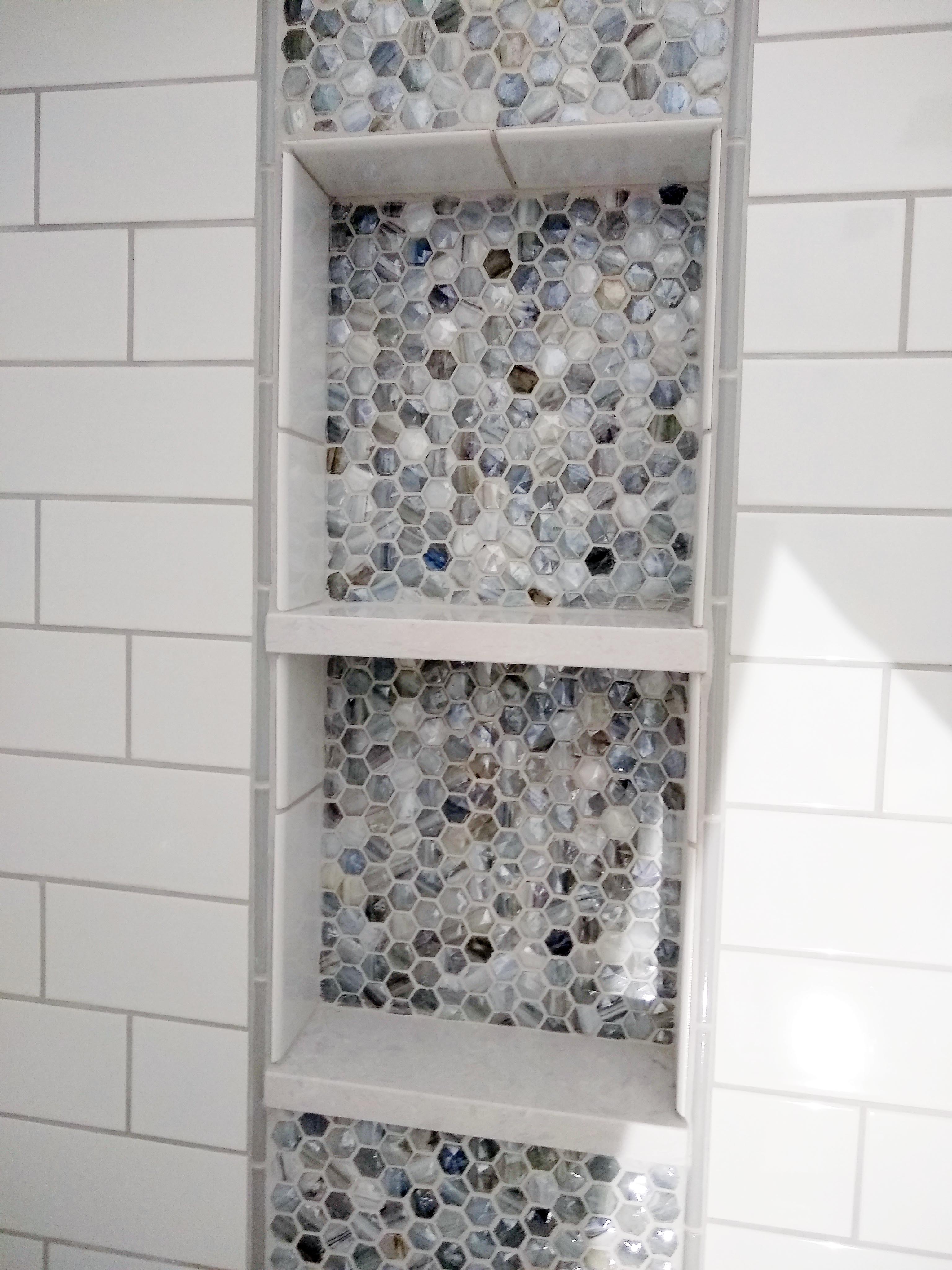 "I like to use the longest wall, one that's not broken up by a bench. Incorporating a little touch of the same accent tile in the shampoo niche turns that space into a decorative element," Jackie shares.
Are you thinking of a bathroom remodel with a mix of tiles? Talk with Jackie about the possibilities. Or join her at an upcoming virtual webinar. You can also find more inspiration in the Normandy photo galleries and by following Normandy on Facebook and Instagram.