A Kitchen Remodel That's Open, Airy… and Prairie?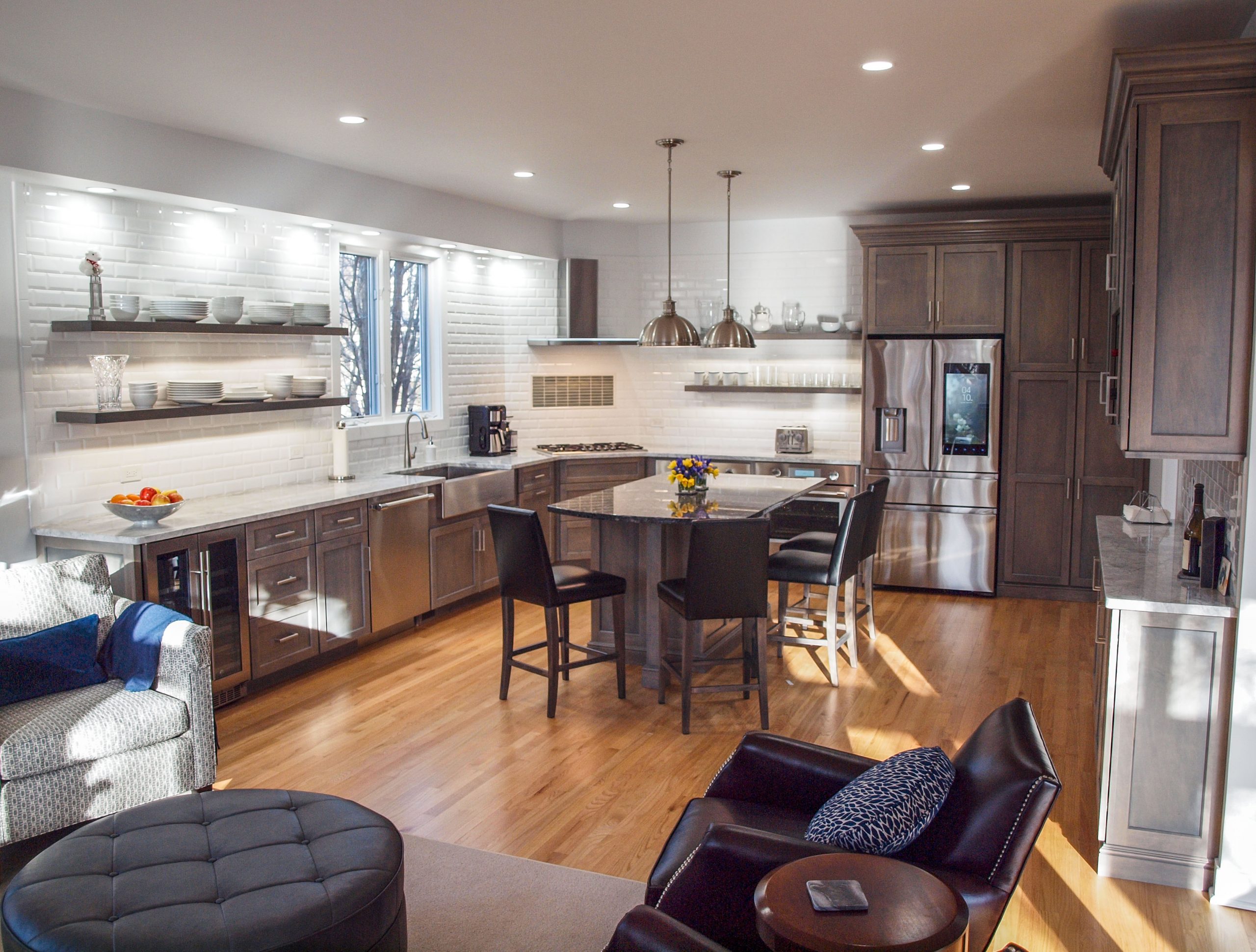 For a pair of construction executives who keep Chicago's Navy Pier up to the wear and tear of nine million visitors a year, coming home to a beautiful, highly functioning kitchen is important – and theirs was not cutting it. These empty nesters wanted to open up the dark kitchen in their Oak Park Prairie Style home. Normandy Remodeling designer John Long saw all kinds of possibilities in the space.
"In addition to wanting to open things up and move away from the dark feeling, the couple wanted a combination of textures to change the atmosphere," explains John.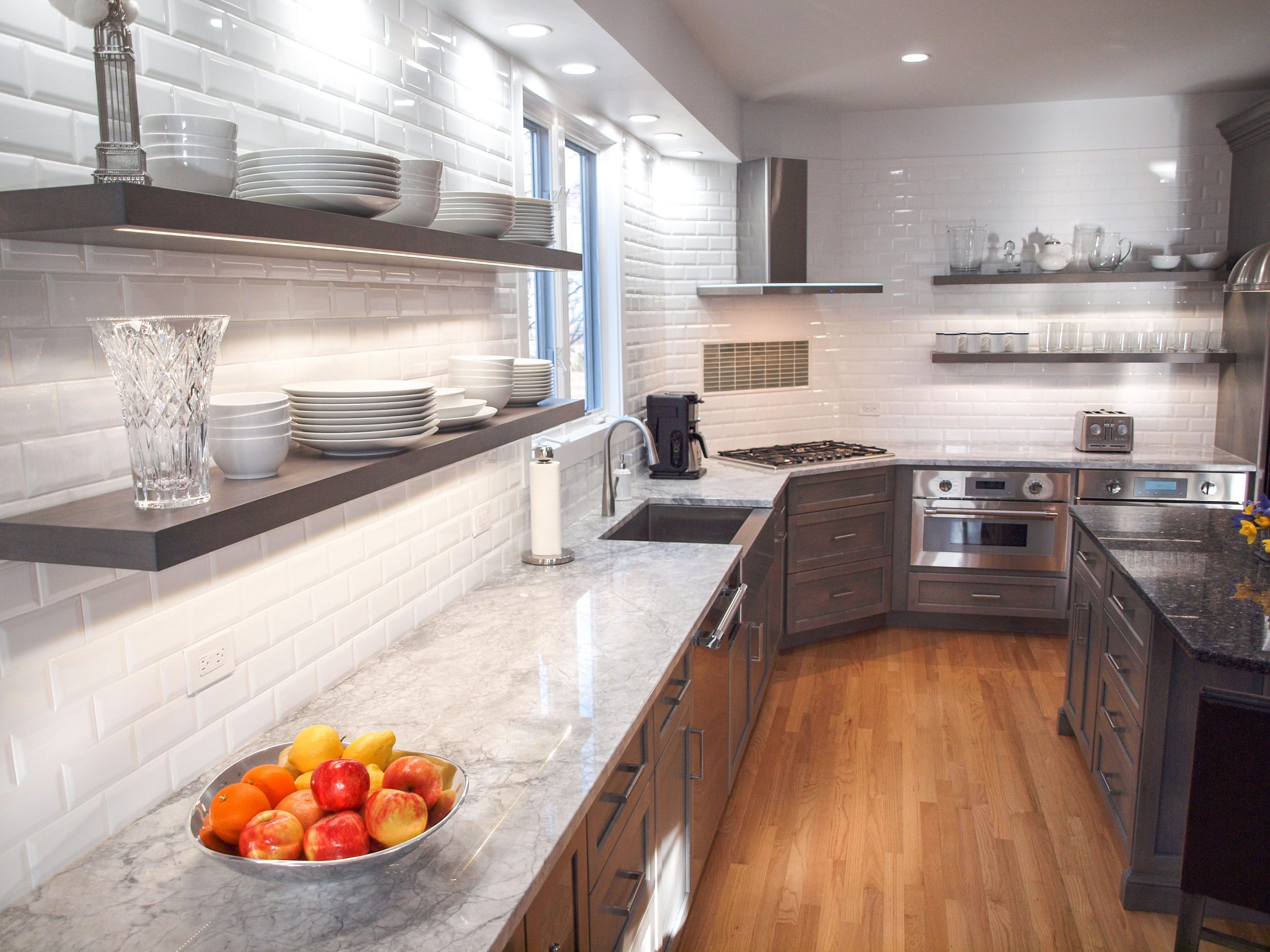 John chose white beveled tile for the backsplash specifically to throw around the light. This effect is complemented by the superwhite granite countertops around the perimeter and blue pearl stone on the island. The lighted floating shelves were instantly appealing as they are a subtle nod to the lines of Prairie Style and offer a clean open look.
The blue pearl countertop also makes an appearance at the wine center, where glass cabinets shower light on both the pretty crystal glasses above and glistening stone with hints of iridescence below.
The cabinets are gray-stained maple, which John likes for its subtle woodgrain and ability to take on color. Wood is a classic element in a Prairie Style kitchen. They hold their own in a room filled with interesting elements without fighting for attention.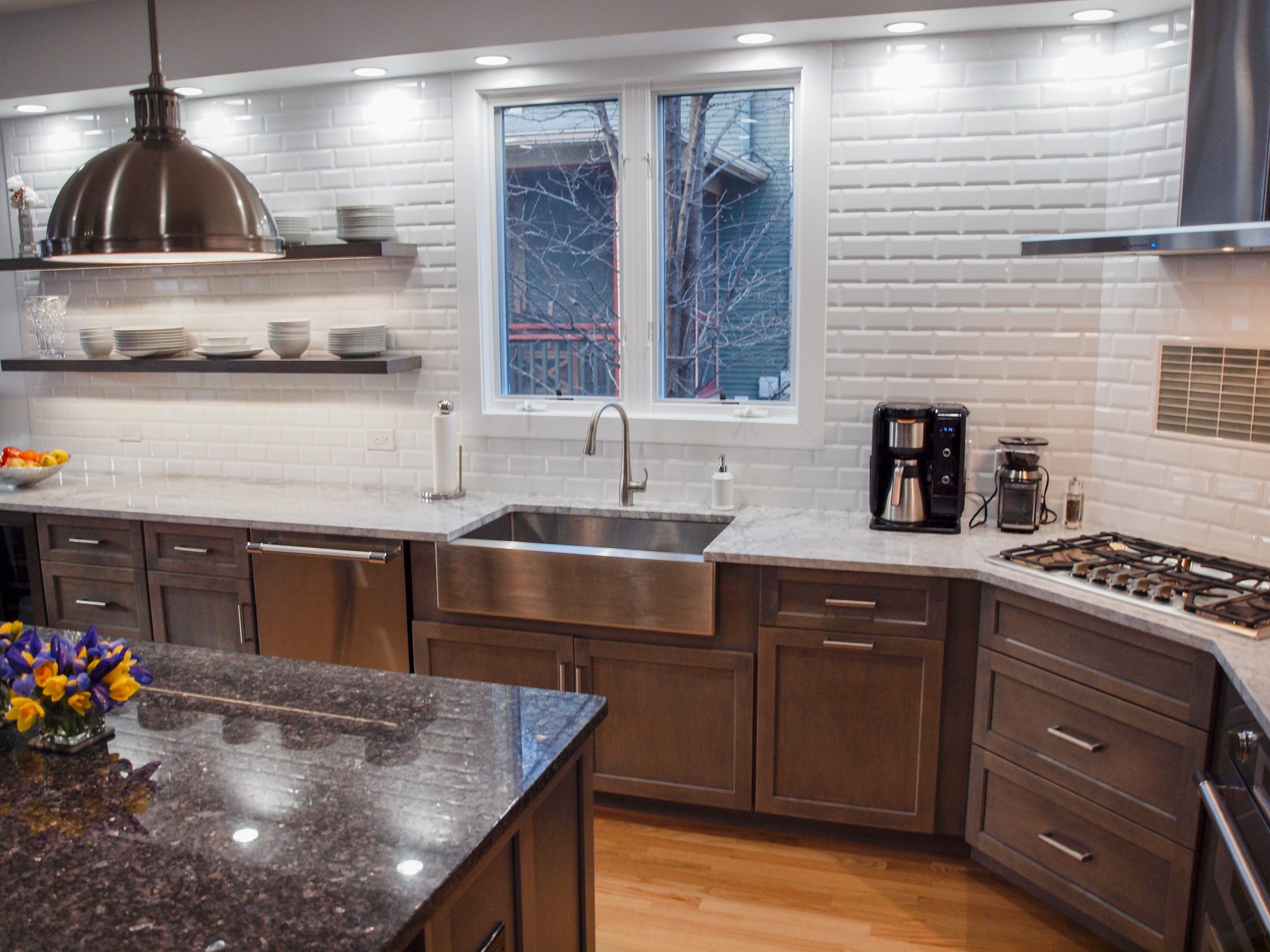 "He is as much of a cook as she," John says, "which led to the selection of a stainless steel apron front sink. It's easy for her to reach and durable for both of them." And that's a big part of why this particular kitchen is so pleasing. Everyone's needs were taken into consideration, the mix of textures is energizing and durable and it's an open space that invites lingering.
If you're drawn to a mix of textures or want to make sure your eye-catching choices will also be durable, set up a time to talk with John. You can also learn more about remodeling at one of our upcoming webinars or find inspiration on Facebook or Instagram.