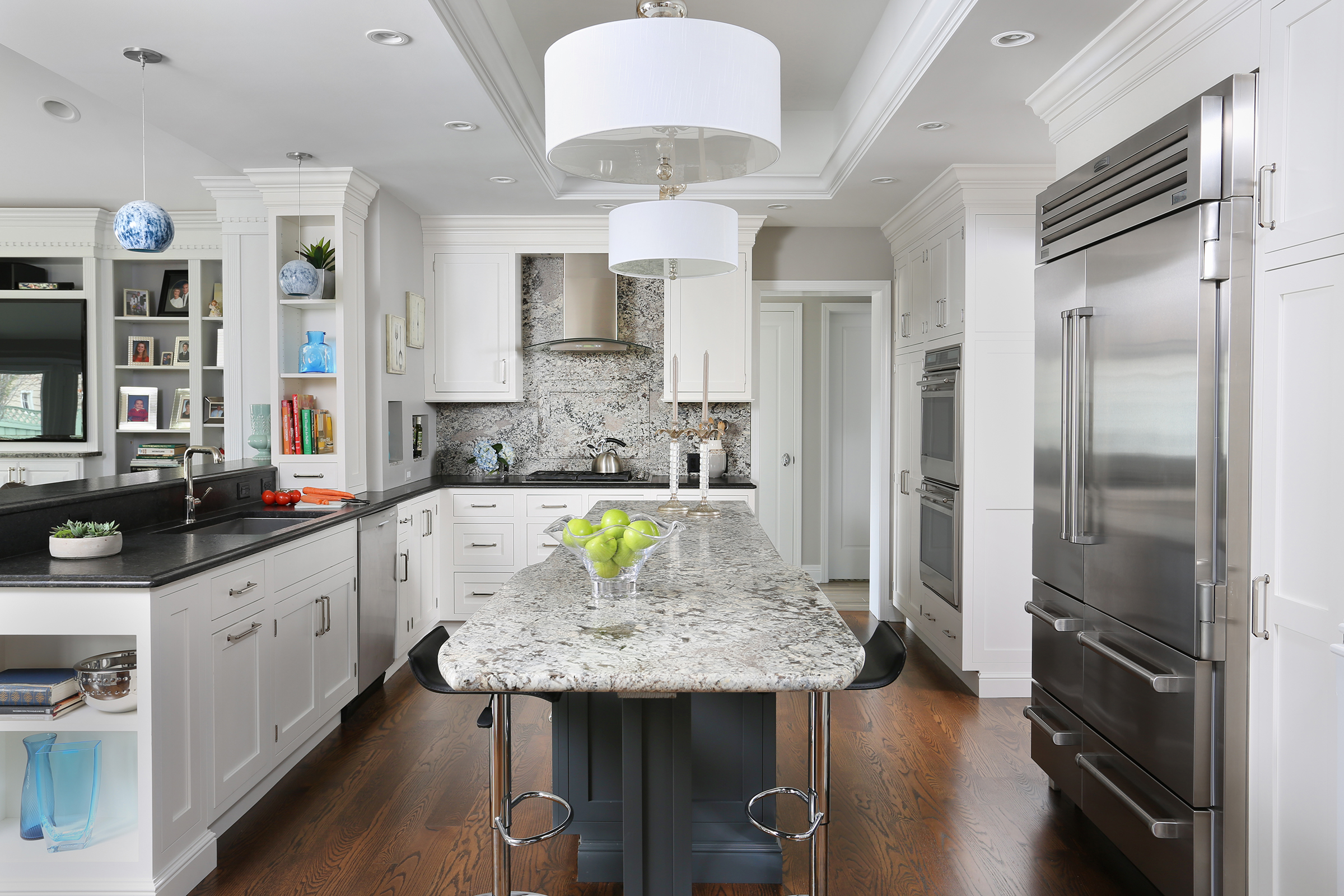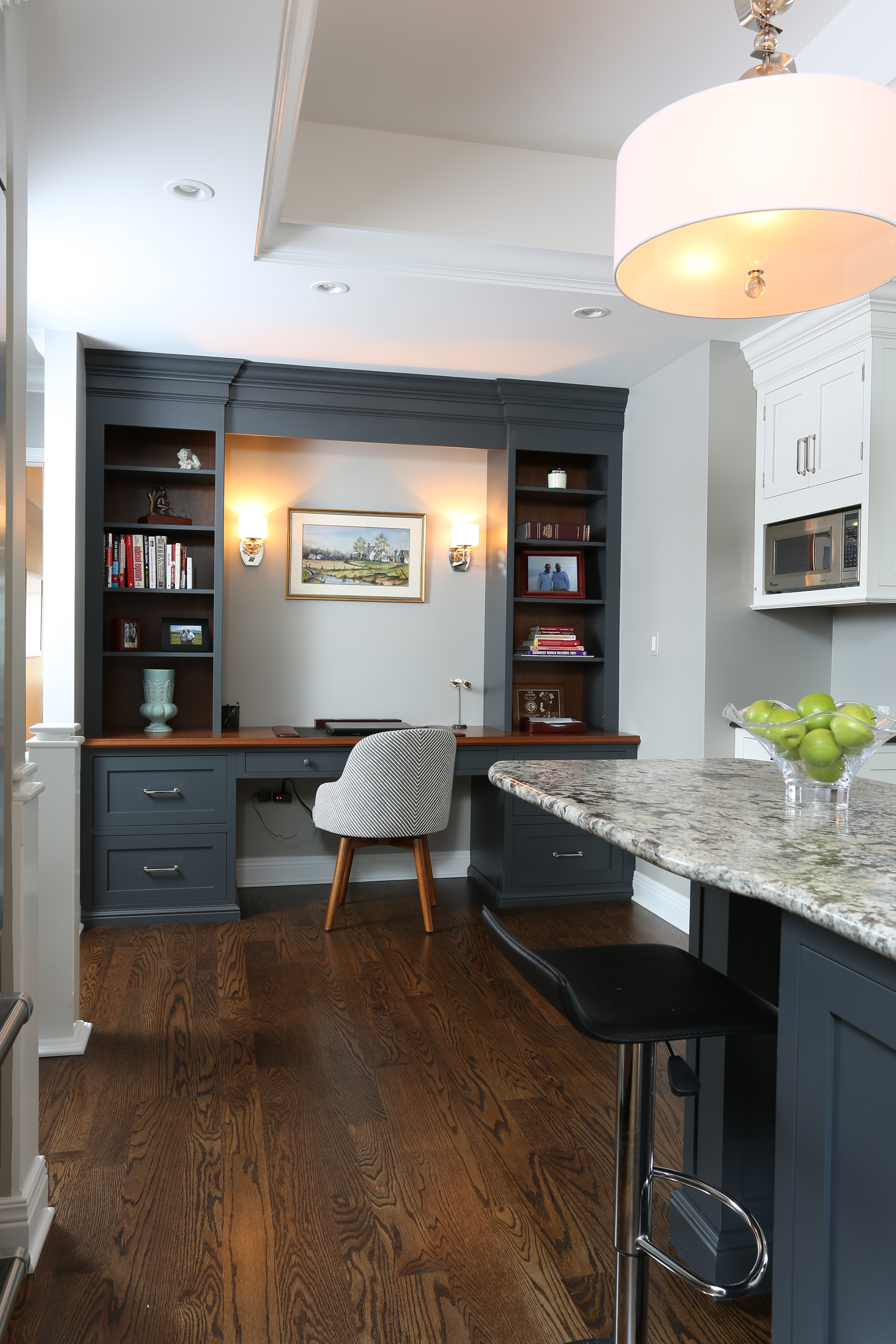 After recently purchasing their single story La Grange home, these empty-nesters worked closely with Normandy Designer Leslie Lee to accomplish their remodeling goals. This 1950's ranch style home was designed to reflect the ever-changing tastes and lifestyles of these homeowners and their ability to age comfortably in their forever home.
The existing rooms were reconfigured and remodeled to incorporate the consistent luxurious-feeling they wished to be seen throughout their single story home. "We were able to work within the existing footprint to create a truly unique space for these homeowners," says Leslie. "Along with the existing rooms, we incorporated a home bar, eat in kitchen area, a kitchen desk and large storage closets as well." With varying daily schedules, having an individual work space was important to each of the homeowners.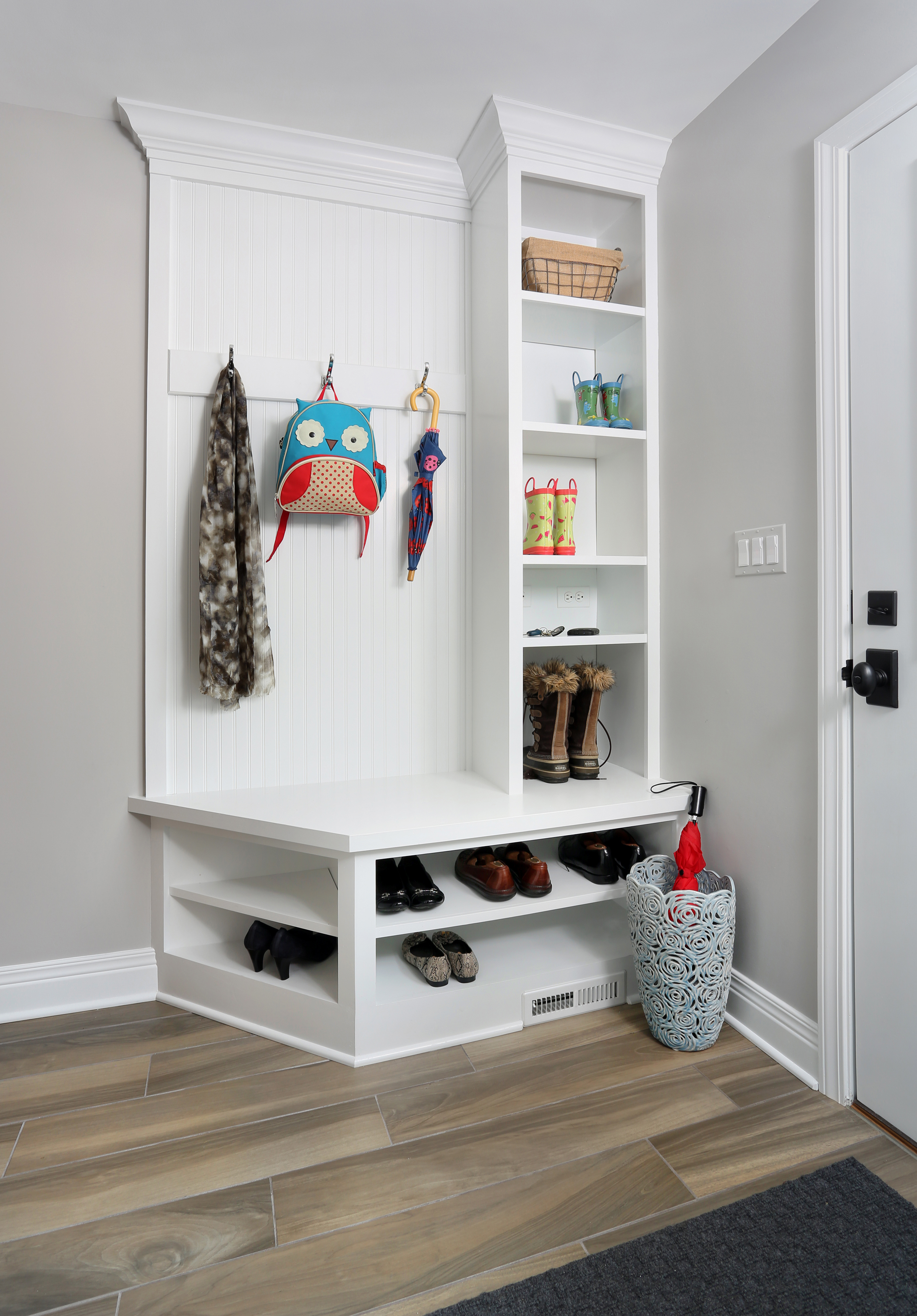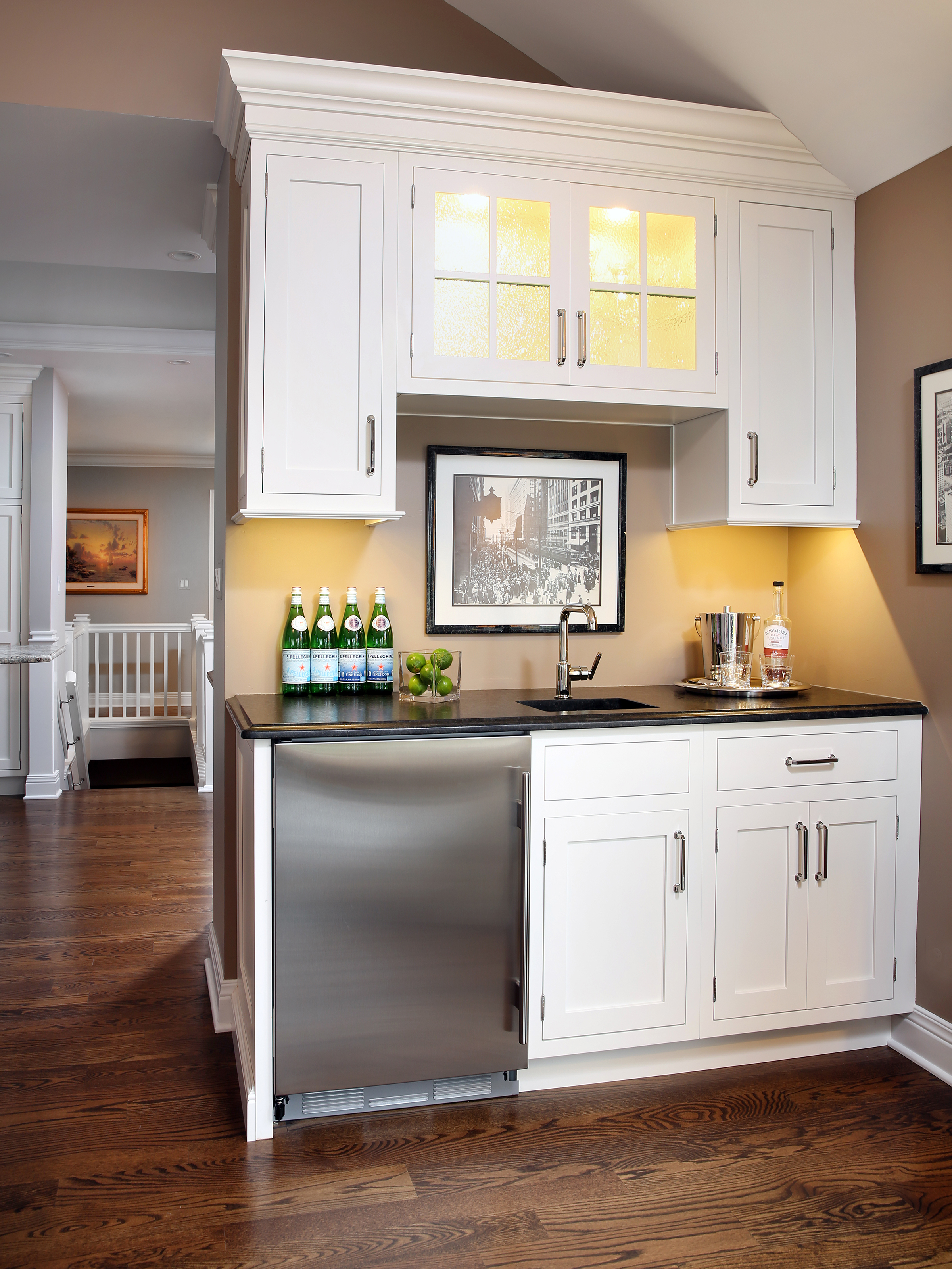 The appeal of the home was matched on the exterior as well, in order to successfully match the initial first impression to the outstanding design elements on the interior. Leslie was able to boost curb appeal by incorporating architectural details and overhangs that added visual interest, texture and dimension to the facade. New energy efficient windows and doors were added to the home as well. Along with interior updates, these new energy efficient windows, help control the temperature complications that this home once faced. Fixing circulation and adding heated flooring helped regulate temperatures within the home even further.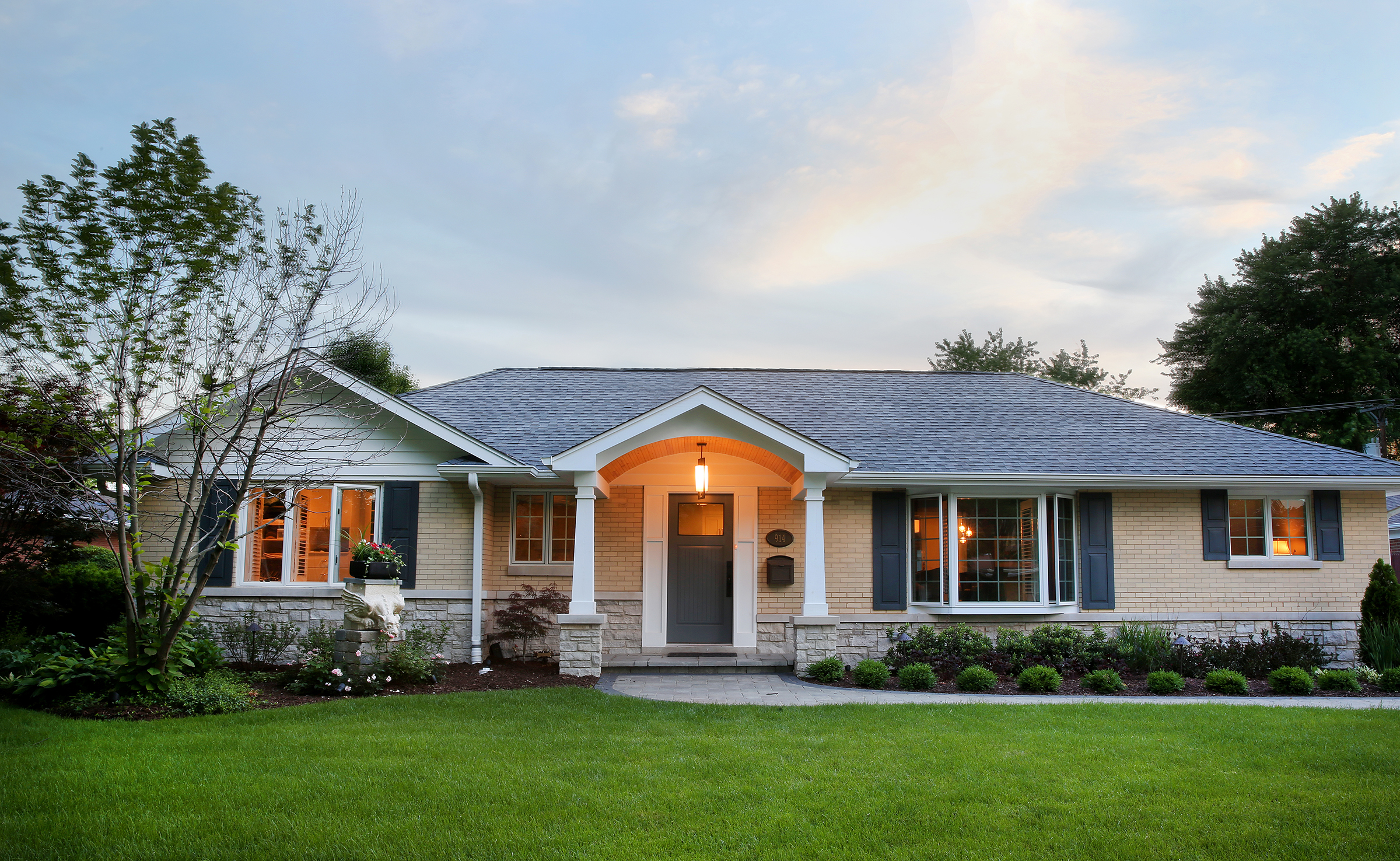 Low maintenance and simplified design elements were essential to completing this ranch home renovation project.  "One of the most important features that we added was the walk in shower with a zero threshold entry," added Leslie. "In order to accomplish this, we re-framed the entire bathroom layout and added a trough shower drain." In addition to the zero threshold shower, a wall hung toilet and floating vanity were added in order to keep the floor space clear.
The redesigned kitchen was successfully created by embracing the idea of a partial wall, which separated the kitchen from the living room and gave them an 'open concept' feel, while generating enough space to allow for a large kitchen island that functioned as storage, prep space and kitchen eating area.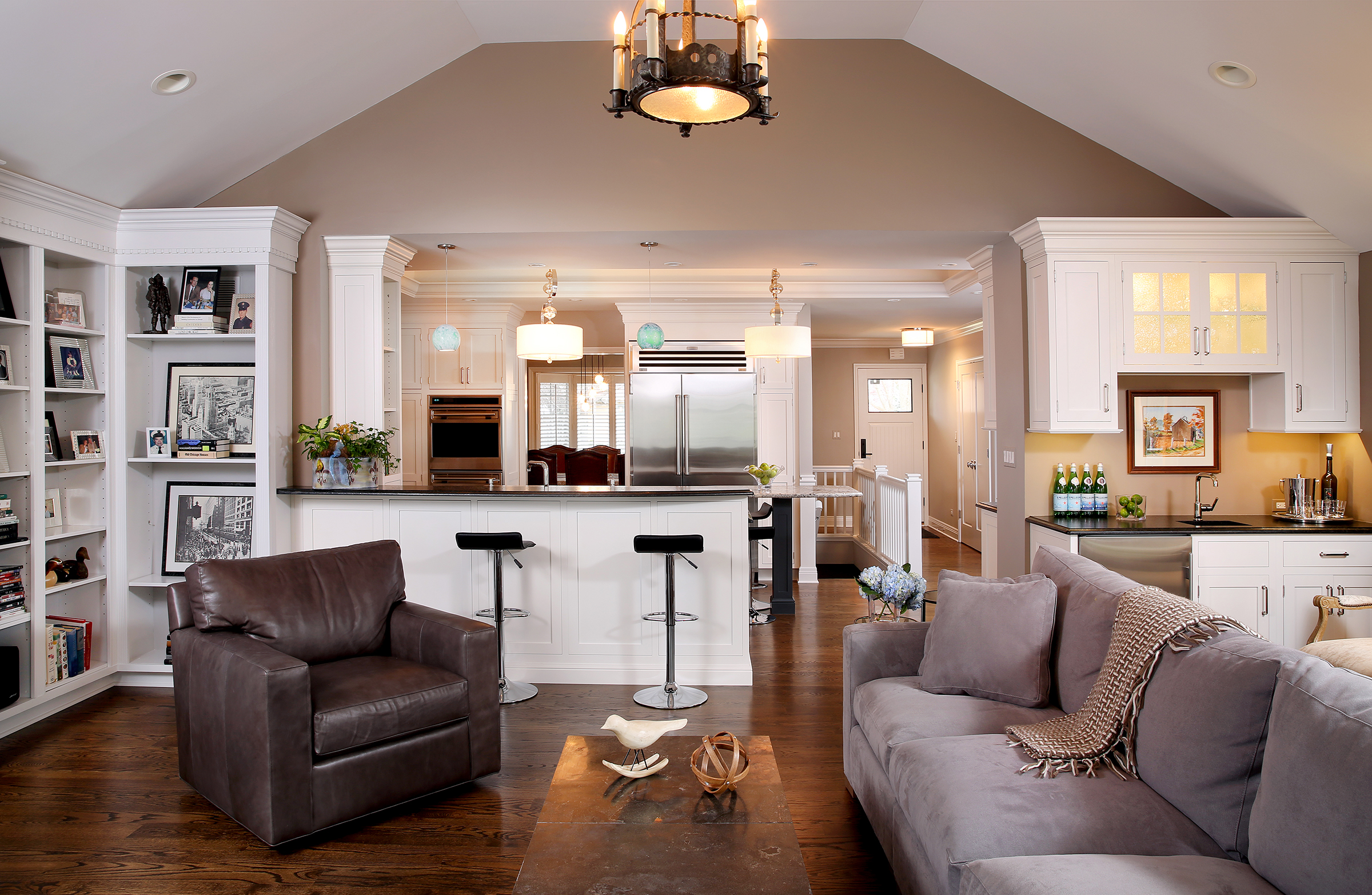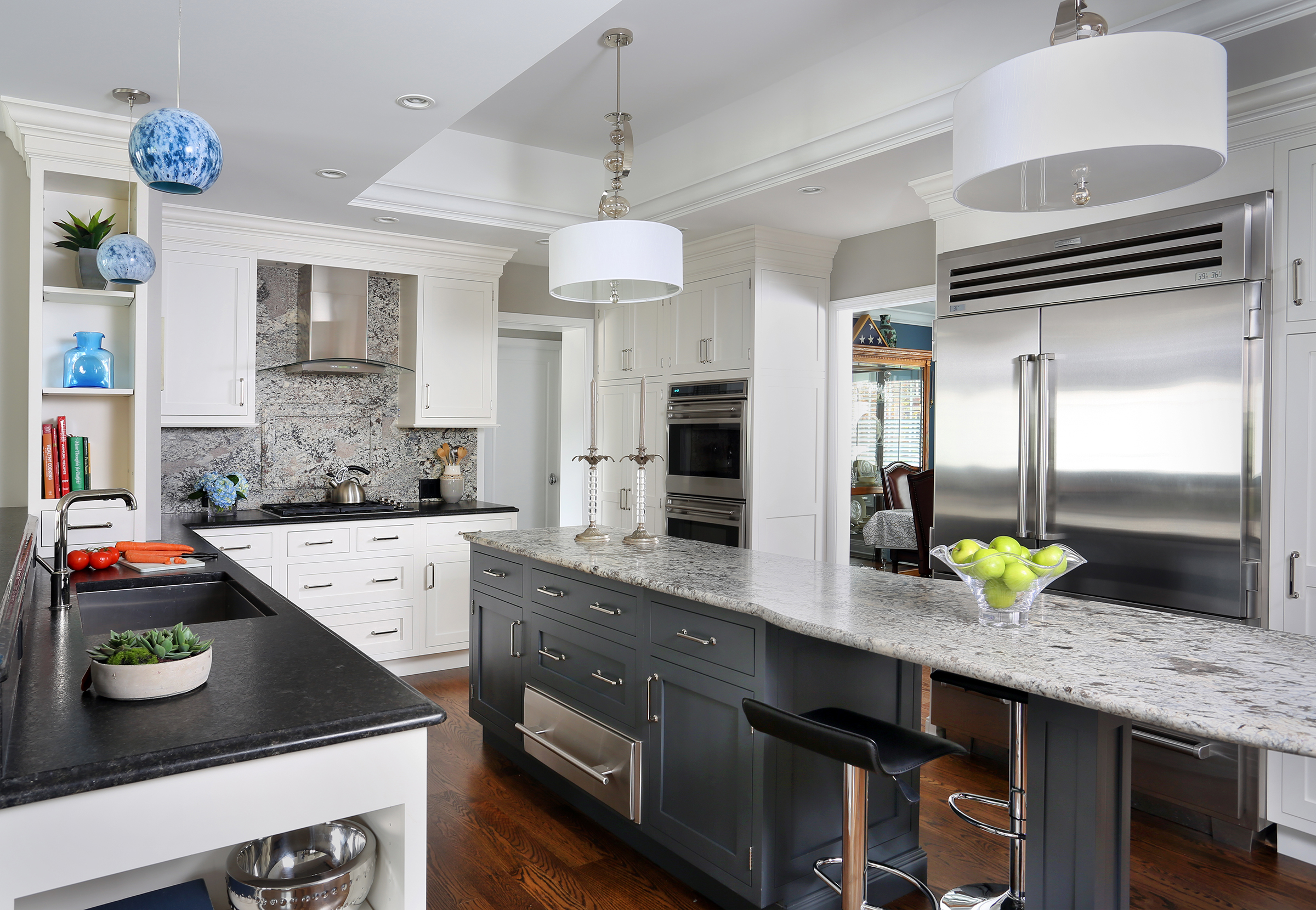 You can read about another of Leslie's whole home remodels for an empty-nest couple, or take the first step toward your own forever home, by signing up for a complementary consultation. There's also inspiration to be found any day of the week via Instagram or Facebook, as well as in our photo gallery of projects we've completed in the Chicagoland area.