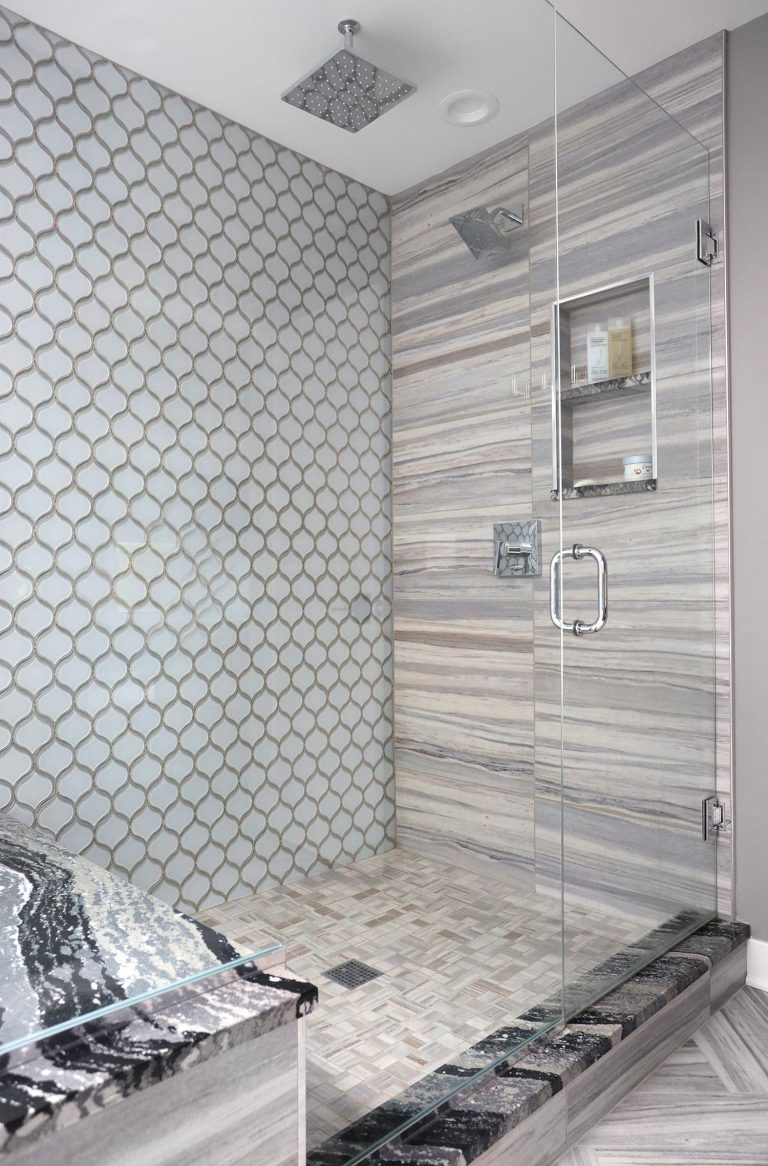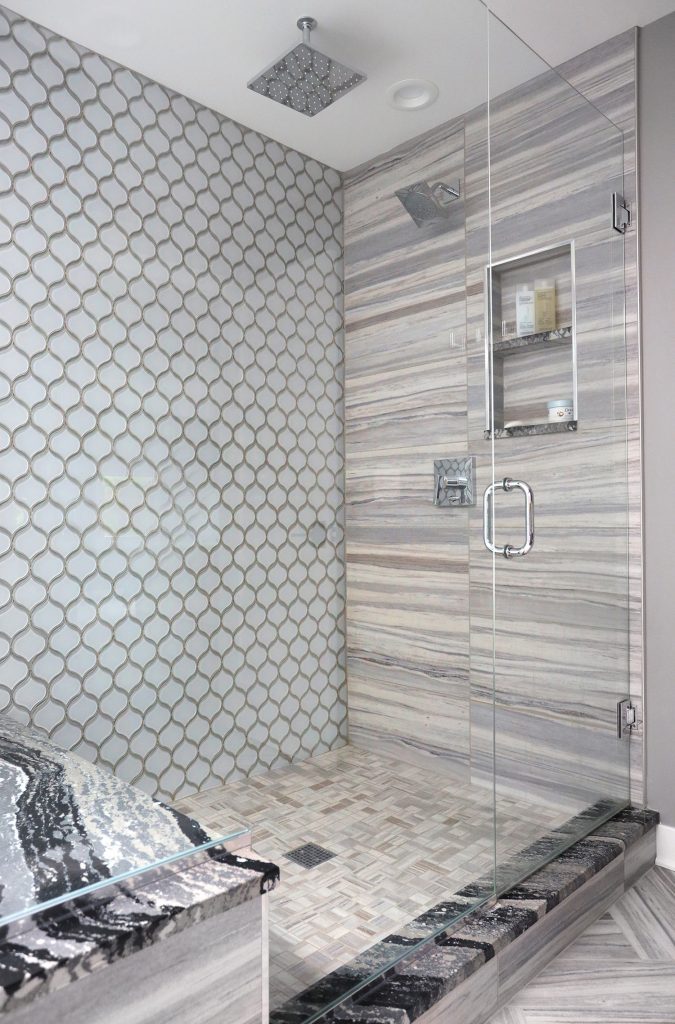 Rain shower heads have gained popularity in recent years for their ability to transform a mundane shower routine into a luxurious experience. If you are drawn to the idea of an outdoor shower or dancing in the rain, consider adding a rain shower head to your bathroom remodel.
"The appeal of rain shower heads lies in their ability to create a calming and immersive experience," says Normandy Designer Jackie Jensen. "The gentle and even water distribution is particularly appealing to those who prefer a softer touch or have sensitive skin."
While rain shower heads excel in delivering a spa-like ambiance, it is important to note that they may not offer the same pressure as traditional shower heads. "Unlike standard shower heads, rain shower heads typically offer a gentler flow, commonly assisted only by gravity," says Jackie. This may be desirable for relaxation purposes, but some individuals still prefer a more effective way to rinse off soap and shampoo. "A HydroRail or other combination systems pair the rain shower head and hand shower into one fixture," Jackie adds. This allows you to switch between the rain shower function for a relaxing experience and the hand shower function for the stronger water pressure when needed.
Rain shower heads work best in a large walk-in shower though they can be installed in a bathtub-shower combo.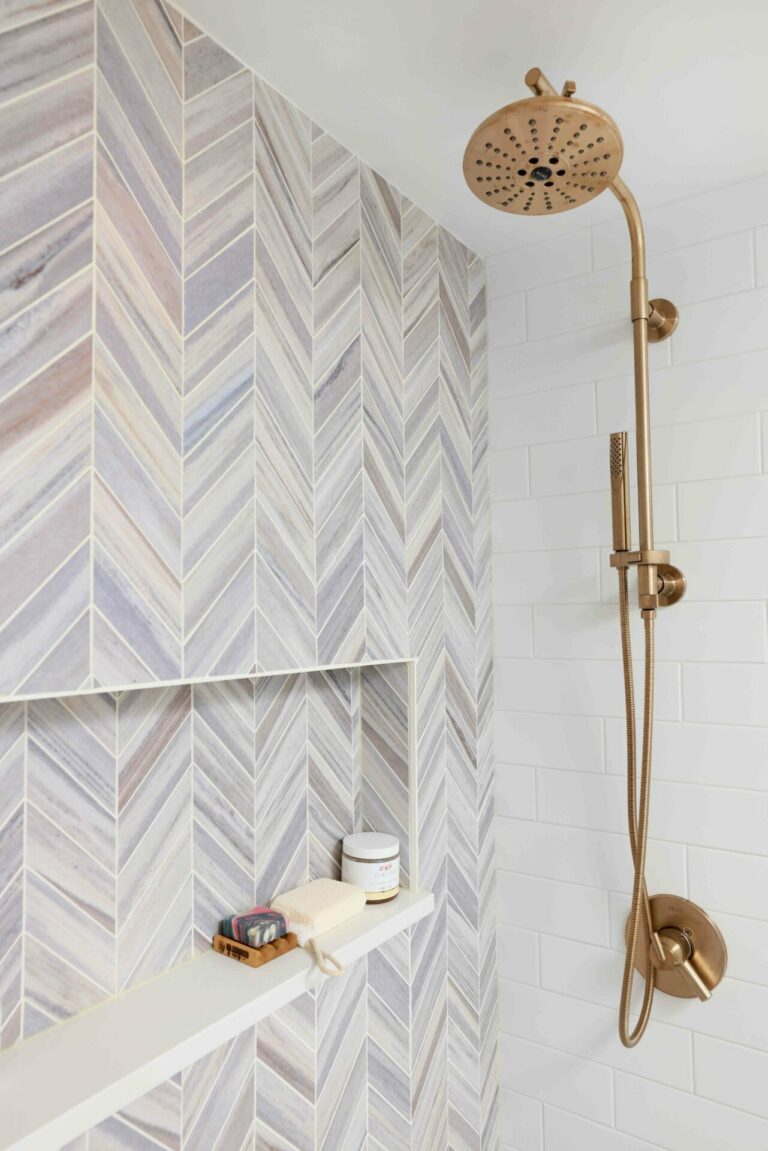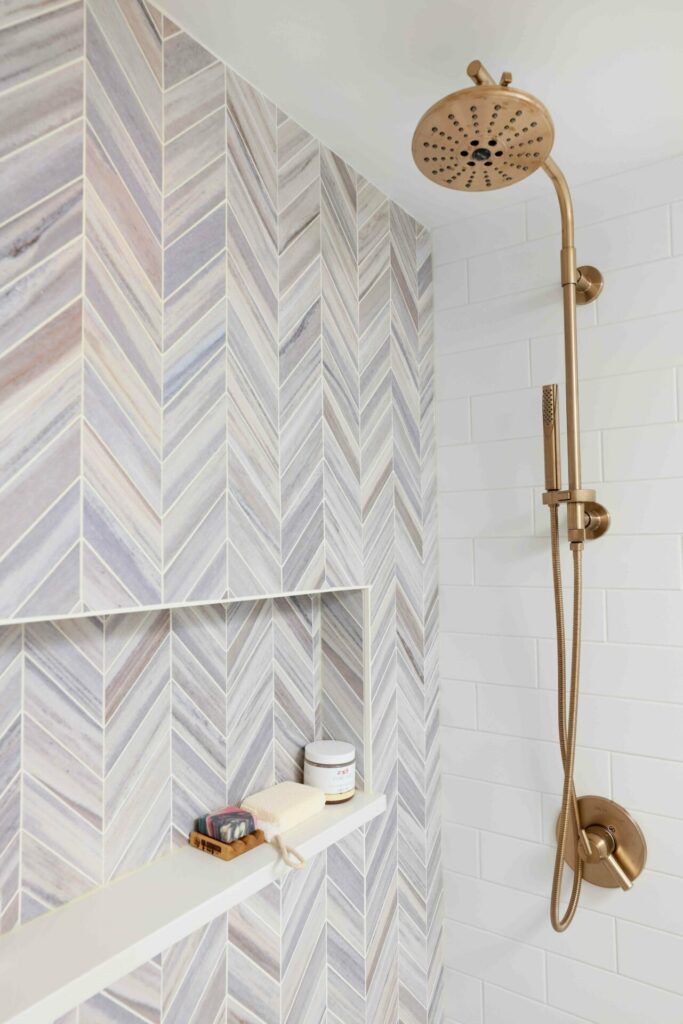 "A shower that is at least 60" wide is ideal," says Jackie. "This provides ample space to enjoy the effects of the rain shower head while preventing overspray."
Traditional rain shower heads are mounted to the shower ceiling, while wall-mounted rain shower heads extend from the shower wall on an arm similar to a standard shower head. "Because a traditional rain shower head is mounted to the ceiling it requires more space to house the mechanicals, and will typically involve a soffit in the ceiling joists, if possible," Jackie says. "If there is an attic above the shower, you'll want to be certain that it is well insulated to prevent pipes from freezing."
Rain shower heads bring a touch of luxury and elegance to any bathroom. If you want to create that spa-like experience in your own home, give Jackie a call to discuss your ideas and next steps. We offer a variety of bathroom, kitchen, and home remodeling project photos on our site's gallery, as well as our Facebook and Instagram accounts.