A Modern Rustic Kitchen Upgrade in an 1800's Farmhouse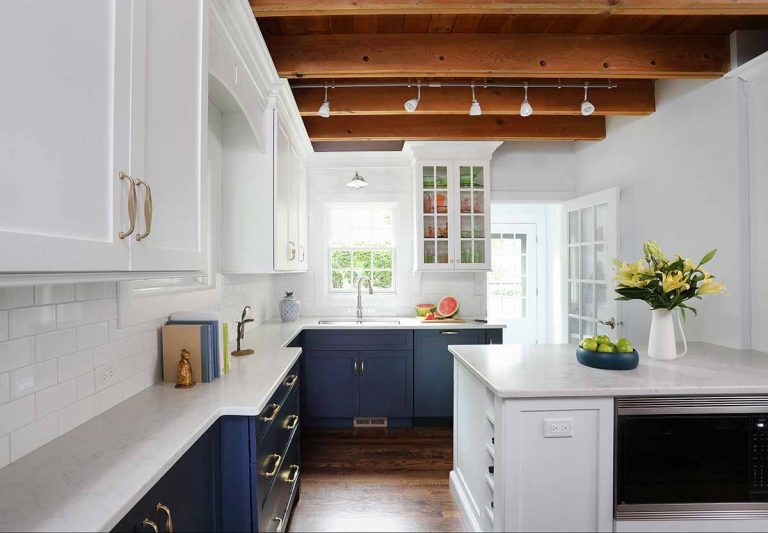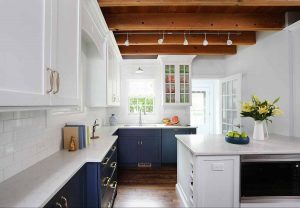 A haphazard layout and disrepair is what prompted these empty nesters to remodel their kitchen. The peninsula had a wood countertop that was falling apart, the range stood on a wall by itself, there were holes in the floor that was covered by a rug, the lighting was poor and the layout was unsafe. The couple has lived in their 1800's farmhouse in Downers Grove for almost 30 years, raised a family there and never even had a dishwasher – they knew it was time to upgrade.
"Layout and function was first and foremost when designing this kitchen," said Normandy Designer Laura Barber, AKBD. "Modernizing it was a priority as well but I wanted to make sure it blended with the rest of the vintage home."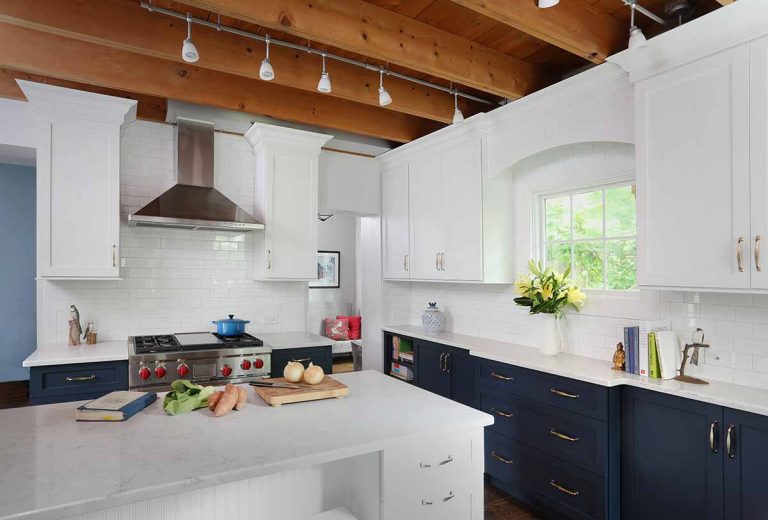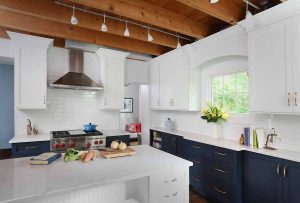 "Finding the layout that worked for them was key.  We raised the window height on the back wall, allowing for the sink to be placed there. Now, she can enjoy the view of her backyard while working and loading her new dishwasher," added Laura. "Her dream was also to have a Wolf range and now it's flanked with cabinetry and accessories to store all her pots, pans, spices and utensils."
A lighted glass door cabinet makes a great focal point on the sink wall and allows her to display her colorful Depression glass collection.  We spruced up the mudroom leading into the kitchen with a glass French door to allow light to come through and also show off the beautiful cabinetry and colorful mudroom floor tile.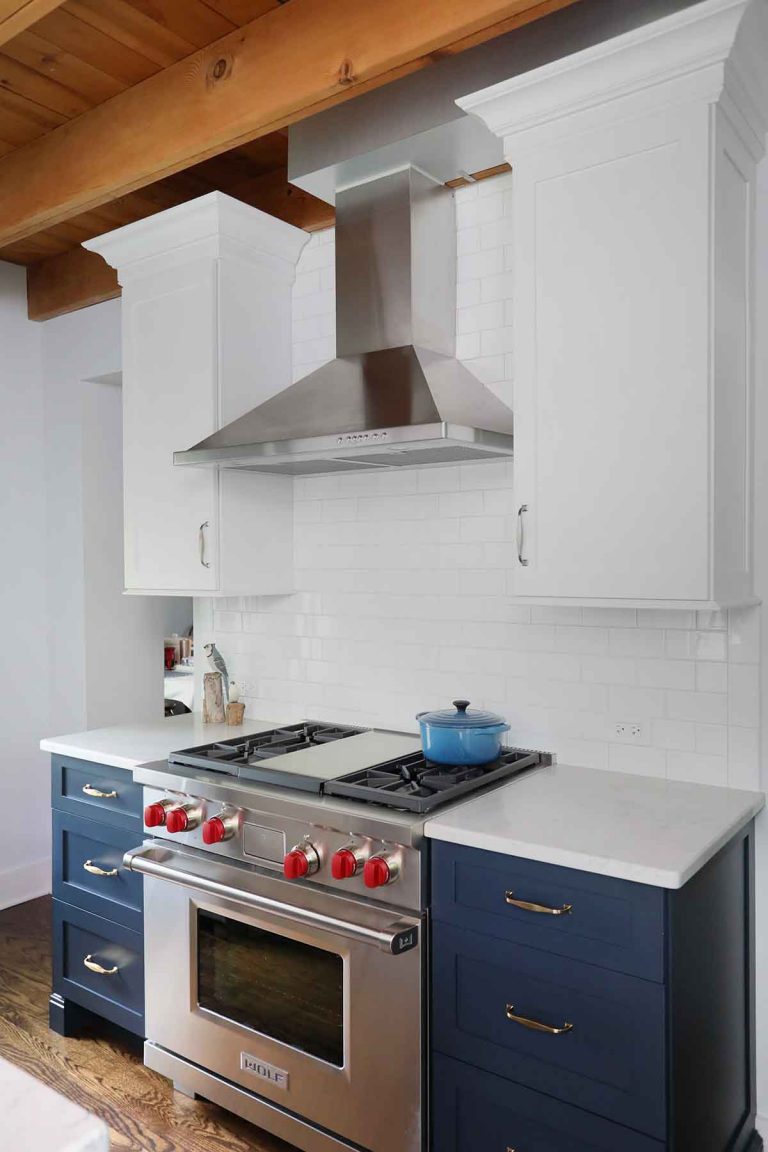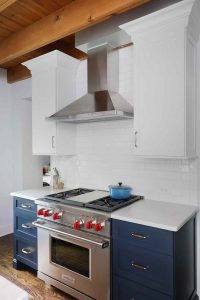 The unique look of exposed ceiling joints and industrial track lighting give the new space a modern rustic flair that complements the rest of the home. The navy blue cabinetry was influenced by her love of color and the desire to not have a cookie cutter kitchen. They wanted to continue the beautiful wood flooring throughout the dining room and foyer, so we refinished them to match.
"We spend a lot of time in our kitchen and it's important to create a well-planned space that works for you and your home," said Laura. "I'm glad I was able to give these homeowners both a beautiful and functional space that they will enjoy for years to come."
If your kitchen is also due for an overhaul, you can set up a time with Laura to talk about the possibilities. You can also learn more about additions, kitchens or other remodeling projects at an upcoming workshop. Check out the photo gallery or follow Normandy Remodeling on Facebook and Instagram for even more home tips and inspiration.