Fresh Feel and Historic Charm in this Primary Bathroom Remodel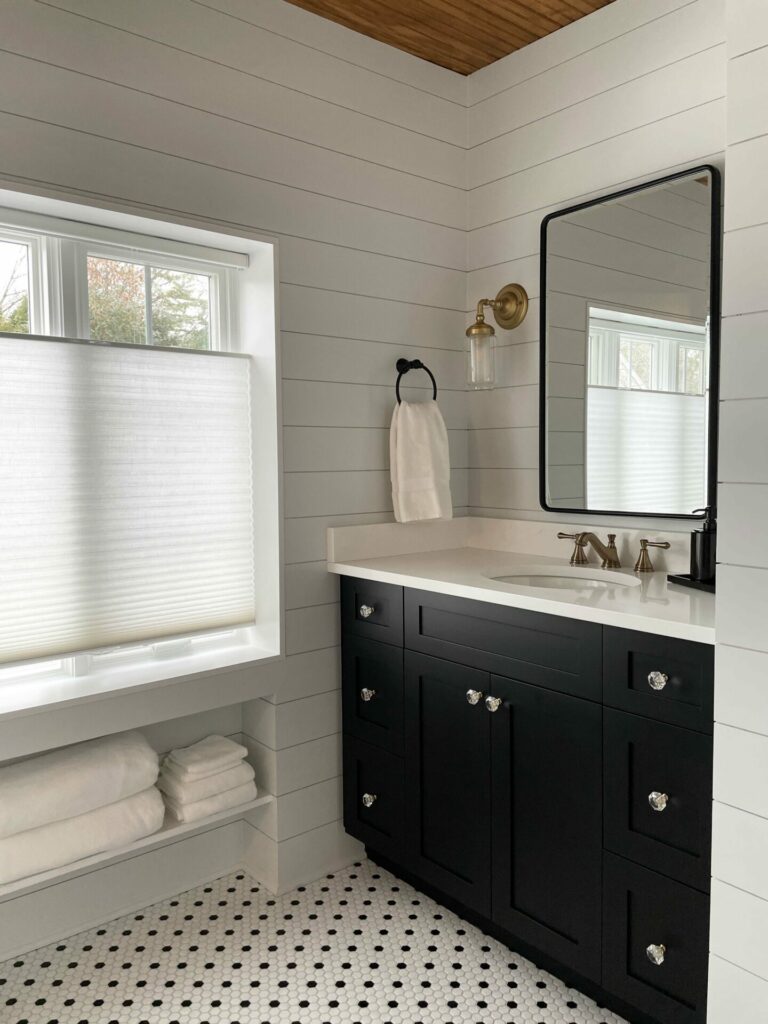 Remodeling a vintage primary bathroom can be a delightful project for those who appreciate the charm of bygone eras. This Downers Grove home showcases the perfect blend of preserving the vintage look while adding modern elements for a fresh update.
"The first step was removing the outdated green carpet," says Normandy Designer Laura Barber, AKBD.  Striking black and white mosaic floor tiles instantly evoked a sense of nostalgia. The outdated wall paneling was replaced with crisp shiplap which not only provides a clean and elegant backdrop but also gives the space a more open and airier feel.
The vanity, previously in an awkward position, was adjusted to face the hall door, ensuring a more welcoming and functional layout. "Choosing a dark vanity over a standard white was a dramatic choice that complements the black and white floor tiles beautifully," says Laura.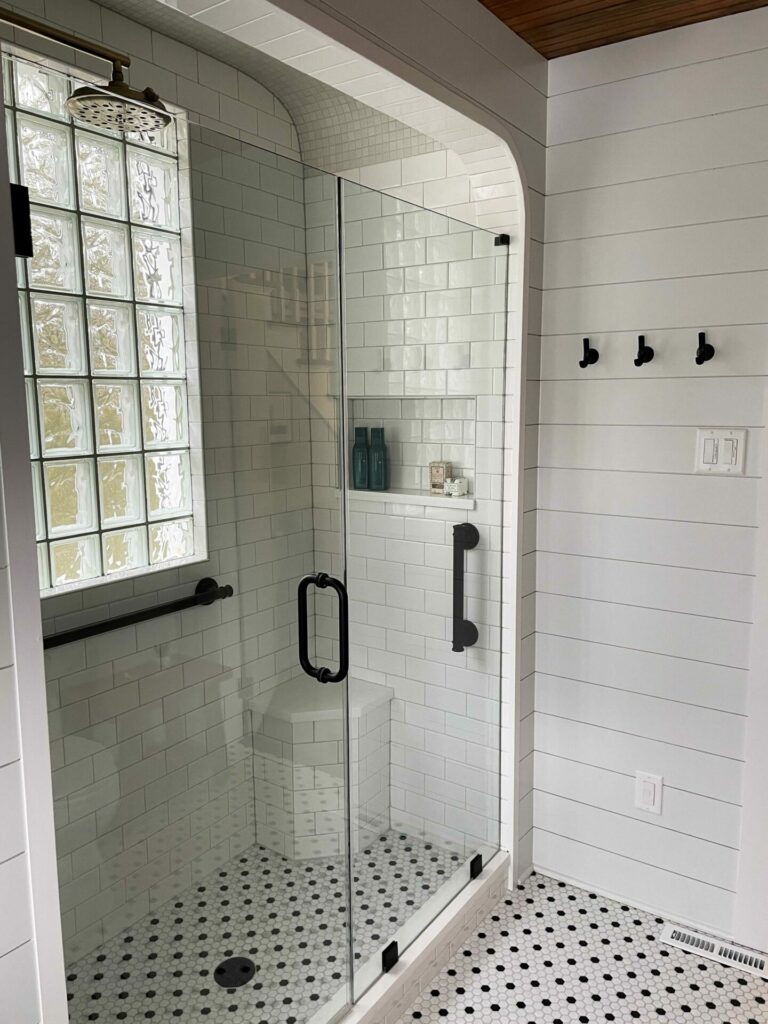 Another remarkable transformation involved the barrel ceiling over the tub. "For the purpose of aging in place, we converted the bathtub into a shower, which involved opening up the low shower header," Laura says. "We refreshed the ceiling above the new shower with a distinctive tile that adds a touch of glimmer and really highlights the barrel shape." The charming wood ceiling throughout the rest of the bathroom exudes warmth and character.
"We kept true to the era of the home, while also incorporating elements that are very on point with today's bathroom styles," says Laura. It's a great example of how to remodel and reimagine a room that otherwise seemed stuck in the days of old.
Owners of historic homes know that updates take patience and solid planning. When your to-do list seems overwhelming, a phased approach may be the answer, as was the case for this couple who previously modernized their outdated kitchen. You can start making plans for how to bring your older home up to date, just set up a meeting with Laura to begin talking through your issues, challenges, and ideas. You can find inspiration from our project photos featured on Instagram and Facebook.