French-Inspired Kitchen Remodel in a Vintage Chicago Condo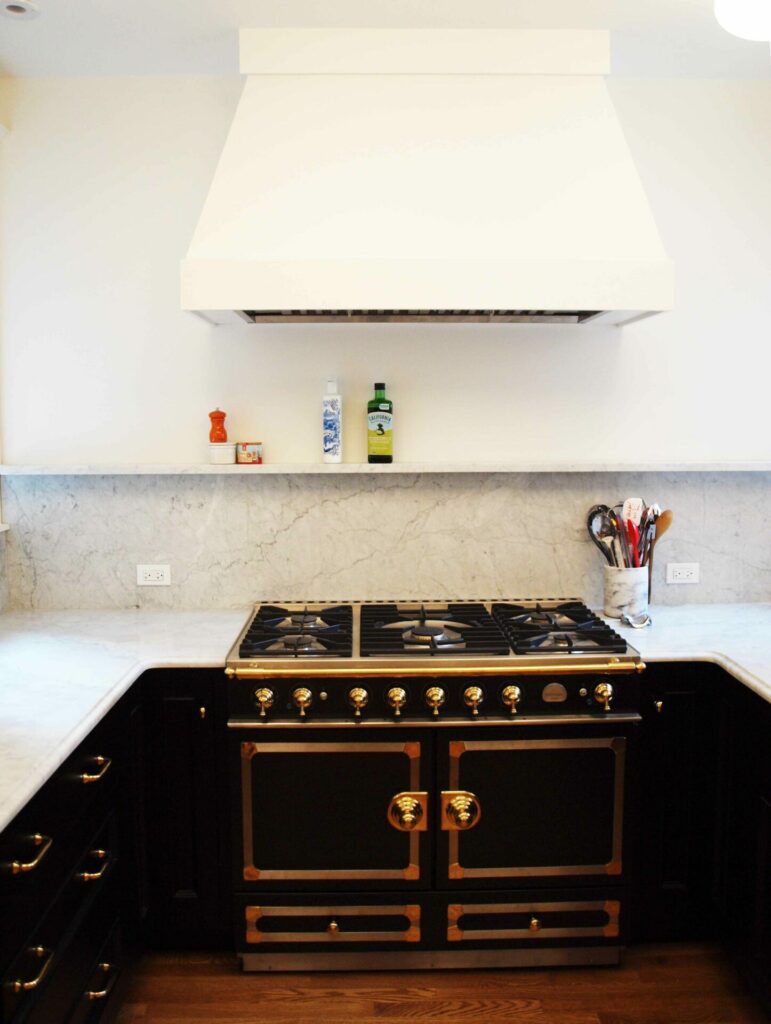 Renovating a kitchen in a vintage Chicago condo can be a tricky endeavor, especially when the couple's goal was to create a traditional French-inspired look without using wall cabinets. Her keen eye for style paired with Normandy Designer Laura Barber's innovative solutions created a remarkable transformation.
One of the major challenges faced was the homeowner's desire to avoid wall cabinetry, which could make the space feel cramped and visually heavy. "We decided to close off an unused interior door, allowing for the creation of additional storage space opposite the range," says Laura Barber, AKBD.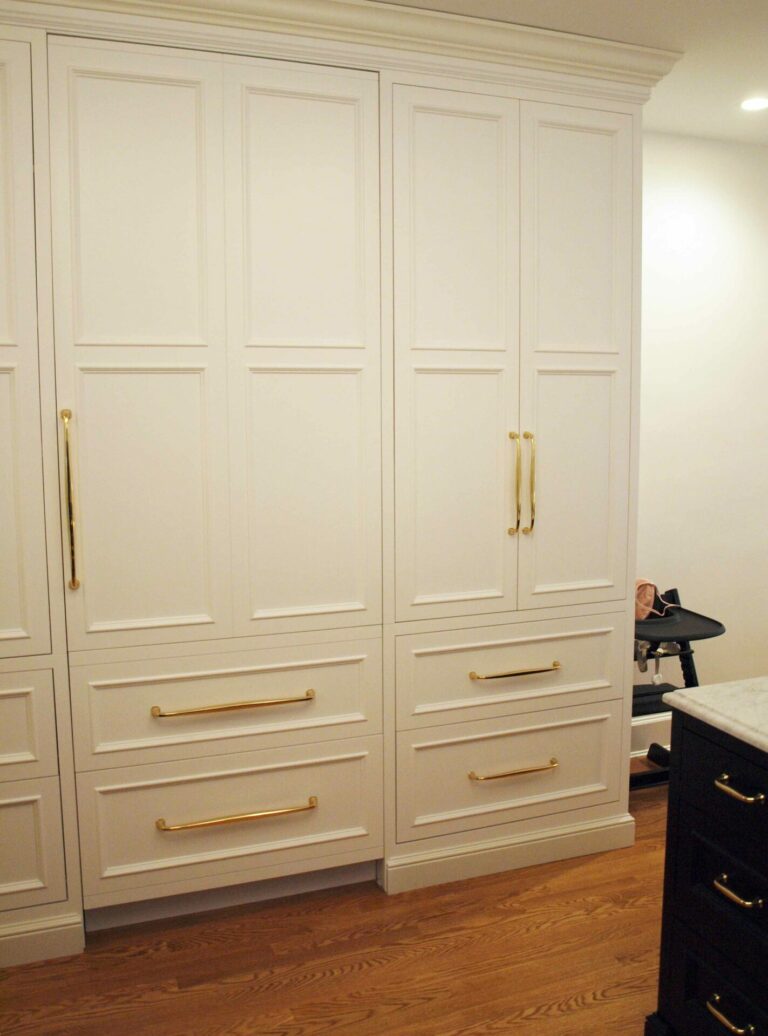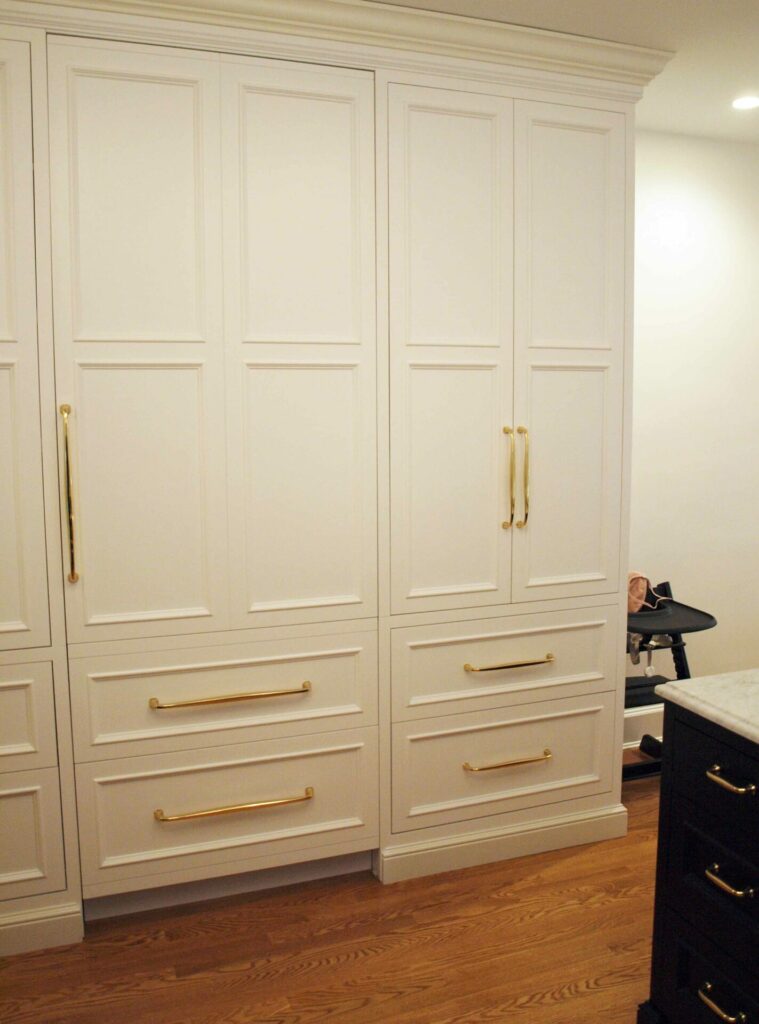 The wall unit acts as the kitchen's primary storage space ensuring that everything had its designated place, including peg drawers for plates and dividers for cutlery. It also features a rollout shelf for their coffee maker, tray dividers for large platters, and a convenient place for the microwave. "The refrigerator is discreetly concealed behind matching panels creating a quiet, minimal look throughout the kitchen," Laura says.
Her style-forward approach is evident by the selections chosen for the kitchen remodel. "The gorgeous black La Cornue range became the stunning centerpiece which inspired the kitchen's overall design," says Laura. "She also wanted marble everywhere."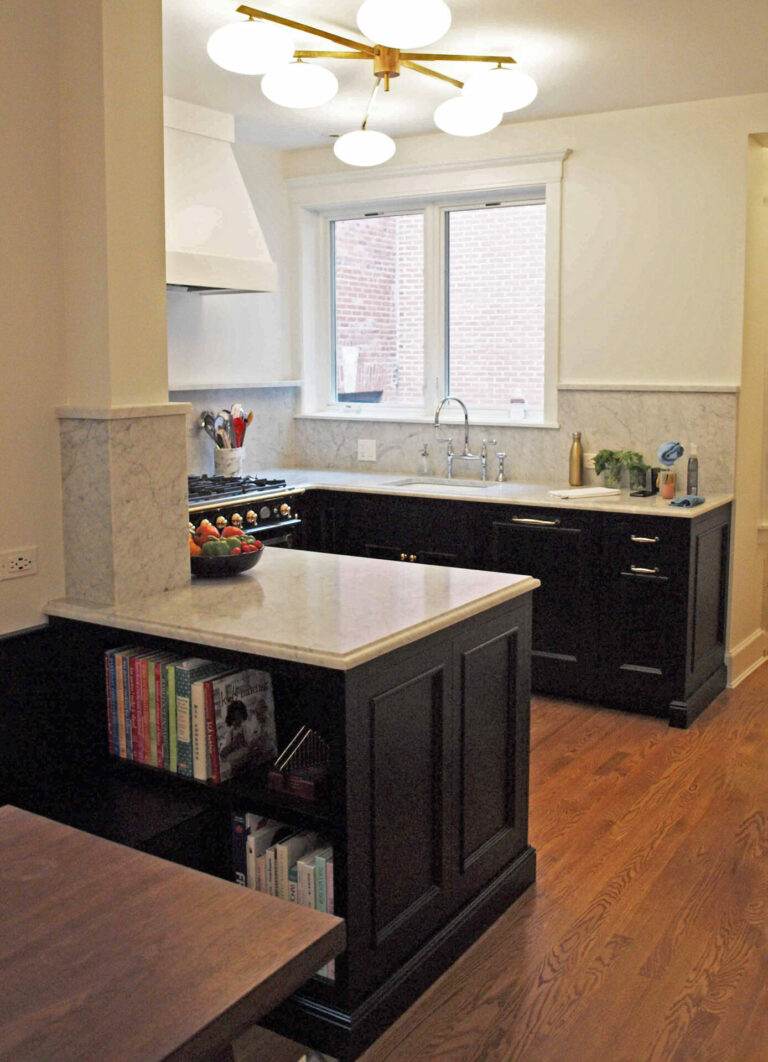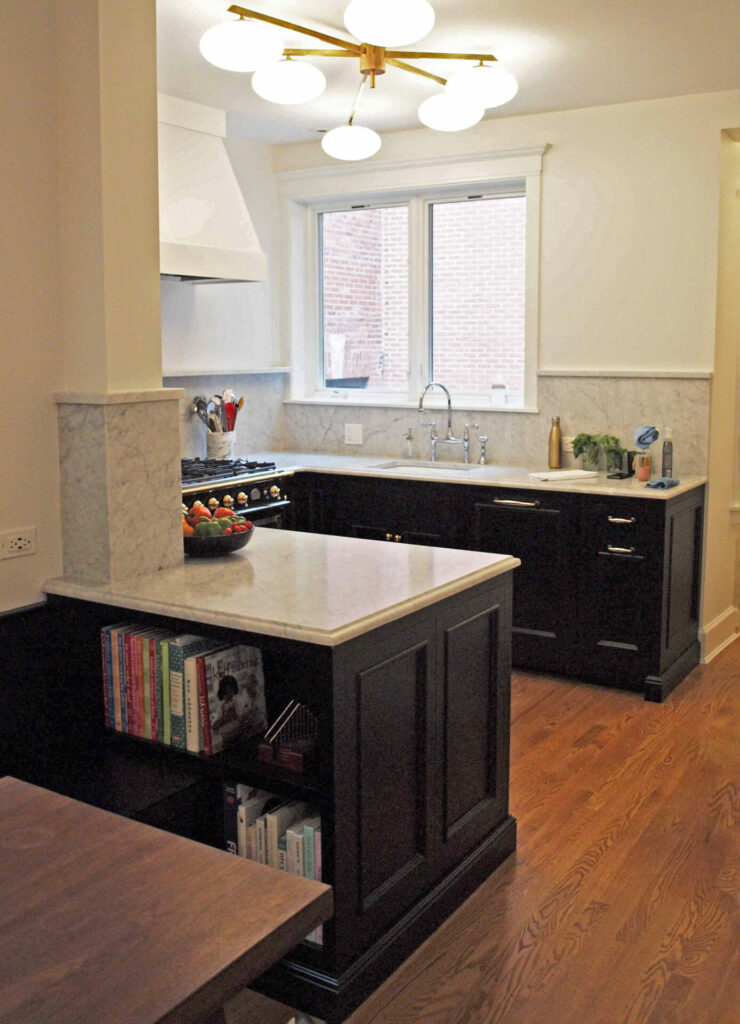 Natural marble countertops and a matching backsplash not only exude luxury but complement the kitchen's black and white aesthetic. Shallow shelving on the range wall, serves both functional and decorative purposes.
The custom fit banquette built for the seating area includes a bench that opens for additional storage, and a bookshelf at the endcap, which adds a touch of French charm.
The transformation of this vintage Chicago condo kitchen is a testament to the power of thoughtful design and the vision of a style-forward homeowner. This kitchen remodel beautifully balances timeless design with French-inspired elegance and a minimalistic sensibility.
Whether you have an inspiration piece from which to build your kitchen, or you need help finding your perfect design solution, setting a time to meet with Laura is the first step in turning your ideas into reality. In the meantime, peruse some of our favorite kitchen, bathroom and home remodeling projects on our Instagram and Facebook pages.