Kitchen Ideas: Options for an Island End Cap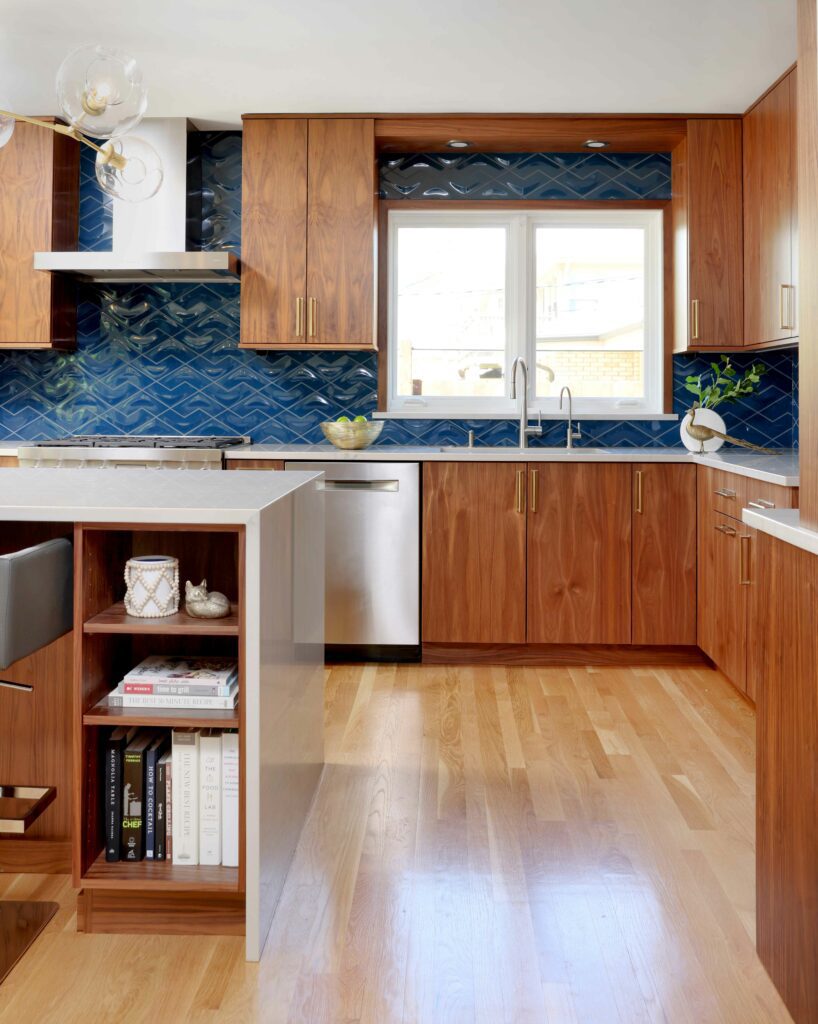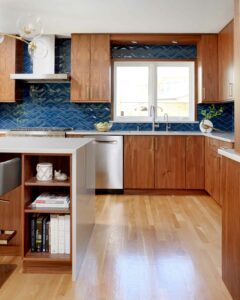 Kitchen islands are an extremely popular request, most often desired for their prep space, seating, and storage. While you may be tempted to primarily concentrate on the island's shape, material, and color; there are other details to dress up its design. One such option is embellishing the ends.
One of the first things to think about is which direction the island would be facing, which can help provide some direction with the design.
If the end of the island faces out towards a family room or dining room, a glass display cabinet or shelving for photos or cookbooks can be a nice touch and much more appealing than looking at the side of a cabinet. Additionally, if the island faces near an entertaining area, a bar fridge can make for a great island end cap.
On the flip side, if the island is facing your cooktop, a functional cabinet with space for trays, cutting boards, utensils, and spices can be a smart choice.
A good tip is to make sure your cabinetry is designed with how you use the space first and foremost, before you begin to consider any decorative accents in your kitchen design. This is one of the trade-offs you'll have to consider when thinking about how to use that space at the end of your island.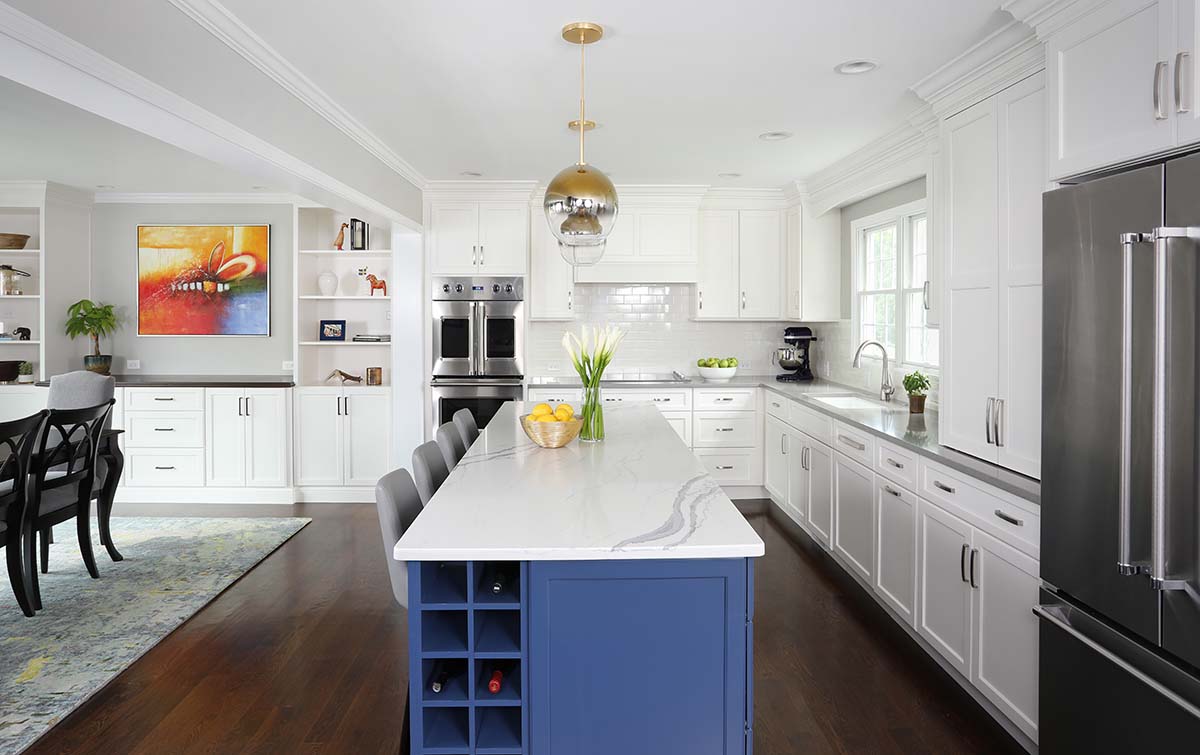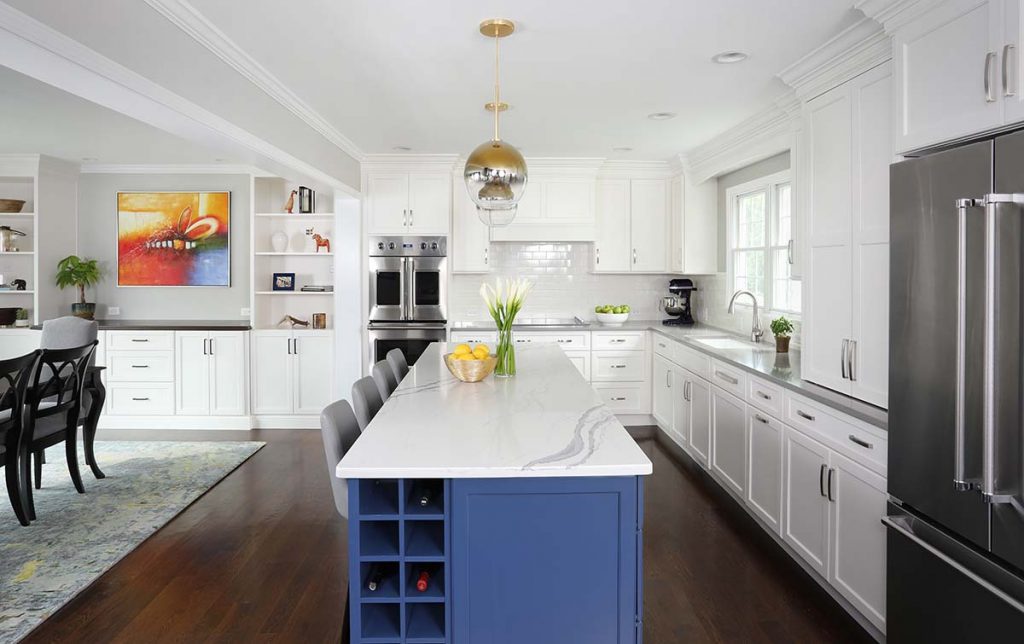 If your heart is set on a more decorative application for your island, but you're skeptical about giving up precious storage space, think of ways it can still help you meet your storage needs. Will it be a space for cookbooks, wine storage, or decorative canisters that hold your flour and sugar? A more decorative solution for the end of your kitchen island, means you will give up a typical enclosed kitchen cabinet that you could have had in that space, so make sure you have all your storage needs covered, no matter what you choose for your island cabinetry.
Dressing up your kitchen island is part of the fun when planning your new kitchen, but there's a lot more to consider when creating your design.  Set up a time with a Normandy Designer to talk about the possibilities for your kitchen. You can also learn about other remodeling projects at an upcoming workshop. Check out the photo gallery or follow Normandy Remodeling on Instagram and Facebook for even more home remodeling inspiration.