Making Your Mudroom Work for You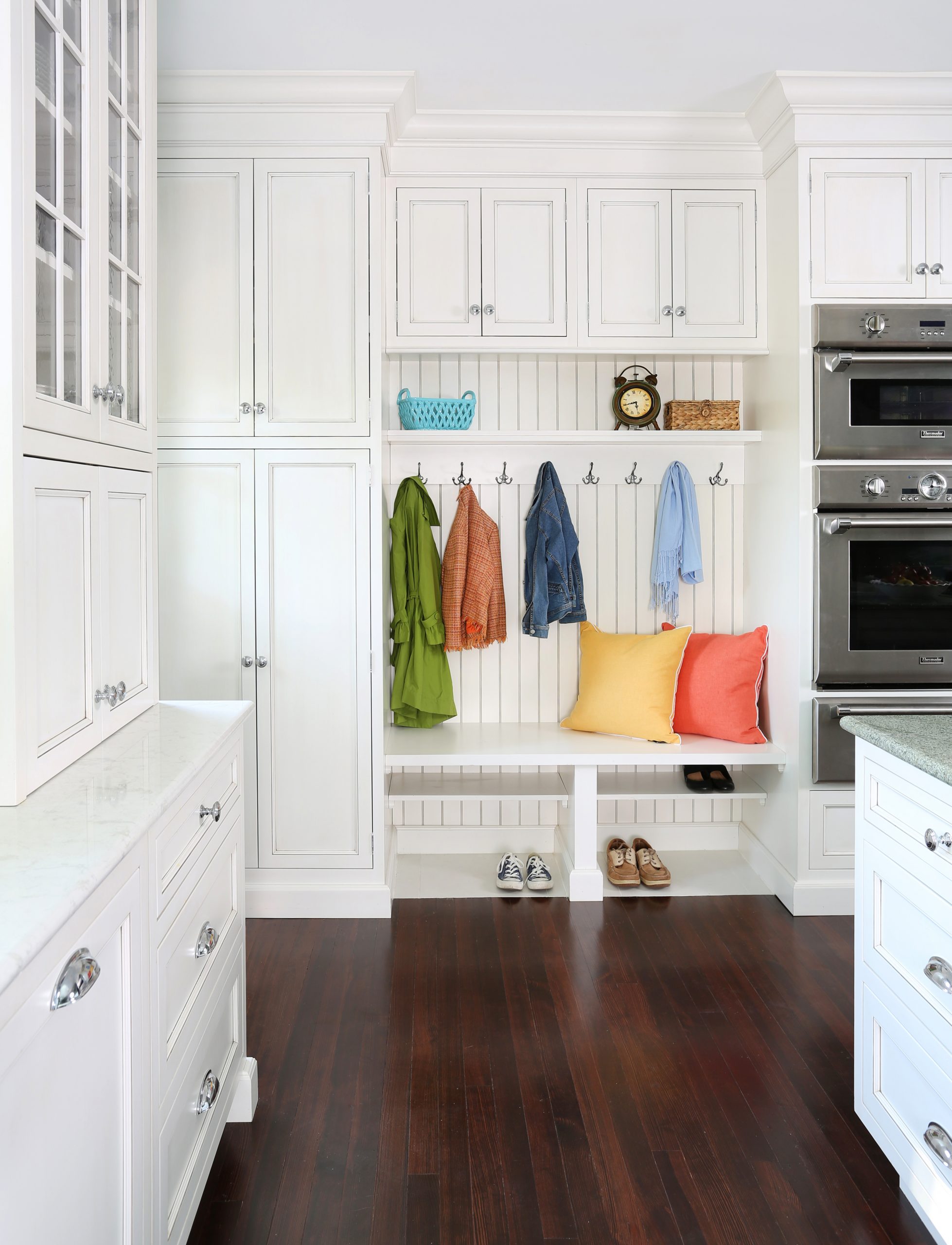 When you have small, school-aged children, a mudroom can be extremely beneficial. It not only organizes backpacks, coats and shoes, but cabinetry or cubbies can help to minimize some of the clutter. However, before you carve out this dedicated space, it is important to evaluate its overall placement and purpose.
"Typically, we will customize mudrooms specifically to your family. For example, if you have three children, we will have three lockers or cubby spaces, one dedicated for each child," said Normandy Designer Laura Barber. "From there, we will evaluate drawers, open storage, places to charge tech or whatever else your family might need."
"It's also fun to let kids pick out their own hooks and add their own personality to their new space," added Laura.
So, what if you do not have an actual room for your mudroom? The good news is that you can really fashion a space from anywhere, including your kitchen or eating area.
"While it's nice to have a mudroom in a dedicated space, it can be worked in anywhere. It really depends upon your tolerance level for clutter," noted Laura. "Mudrooms look perfect in a photograph, but in reality the kids are using the space, so there is going to be stuff in there."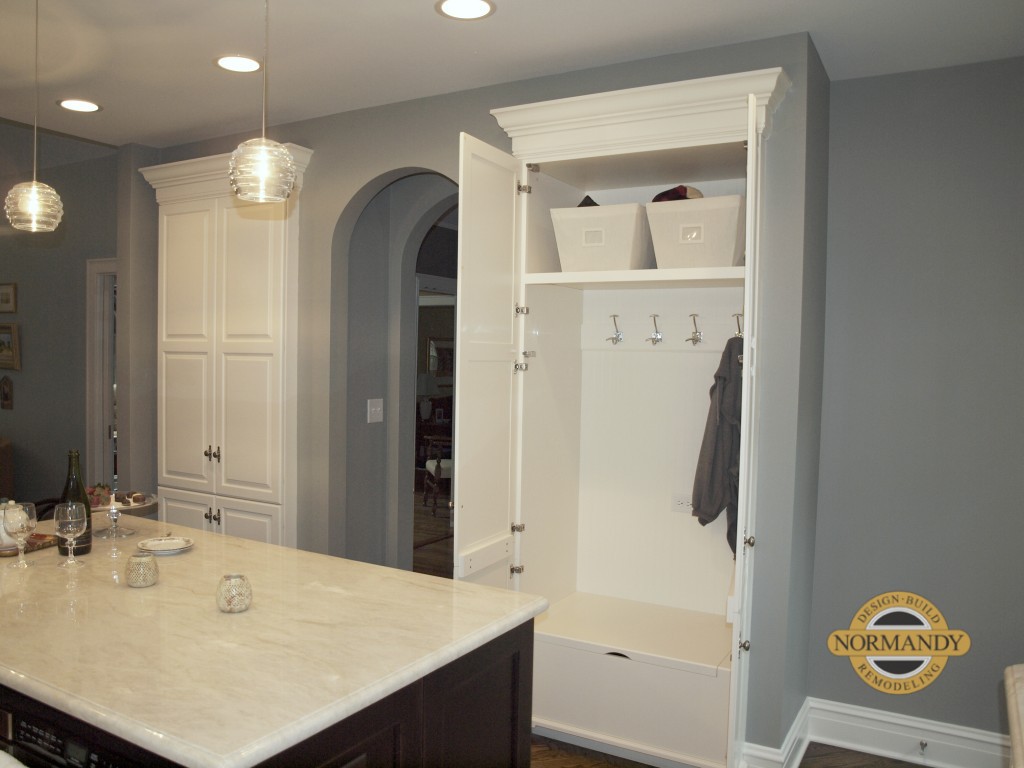 However, at the end of the day, some mudroom space is better than none, and carving out a wall for coat hooks and shelving is a better alternative to dropping things on the floor.
"In that case, opting for closed cabinetry can be very helpful," added Laura.
While having an actual room isn't necessarily needed for a mudroom, there is one thing that is extremely important… durable materials. That way, this space can put up with the elements. For instance, using tile instead of hardwood will work better for wet or muddy shoes.
Schedule a time to meet with Laura to discuss incorporating a mudroom into your kitchen remodel or home renovation. You can also learn more about additions, kitchens or other remodeling projects at an upcoming workshop. Check out the photo gallery or follow Normandy Remodeling on Facebook and Instagram for even more home tips and inspiration.