Must Have Mudrooms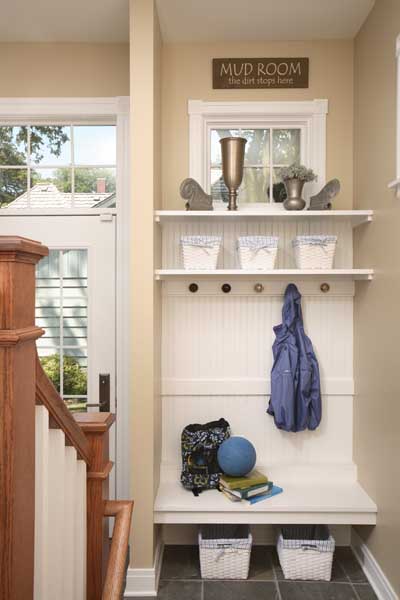 Now that the kids are back to school, you may notice that your entryway is cluttered with book bags, shoes, homework, and soccer balls – and that's all before we start in with the winter coats and boots!
If you are looking to reclaim your front entry from the chaos, many homeowners are finding that a mudroom space is just what they need. If you're not already familiar with these marvels of organization, you may want to consider adding a space such as this to your home.  A great many of our remodeling projects include a mudroom space as a must-have feature.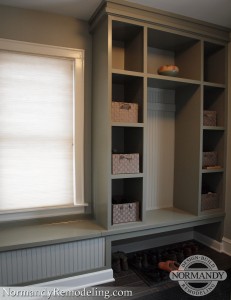 You may be able to convert some of your existing laundry room or garage space to create a "landing zone" for your family, or if you have a home improvement project coming up, this is one space upgrade that you will thank yourself for every day.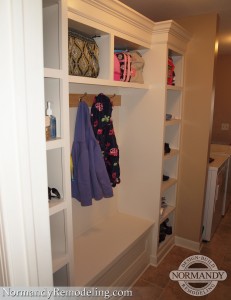 These photos show that there are a wide variety of options from individual spaces for each person to a row of hooks and benches for coats and shoes.  Whatever your style, a mudroom can make the chore of getting everyone out the door on time, a little easier.  And with the ability to integrate charging stations, your cell phone, iPad, or iPod will be right where you left it and fully charged for the day.
If you're tired of the clutter and ready to incorporate a mudroom in your home remodel, or contemplating more extensive changes to your home, you can set up a time with one of our designers to talk about the possibilities. You can also learn more about additions, kitchens, or other remodeling projects at an upcoming workshop. Check out the photo gallery or follow Normandy Remodeling on Facebook and Instagram for even more home tips and inspiration.