Move Over White Cabinets, Color is Making a Comeback in the Kitchen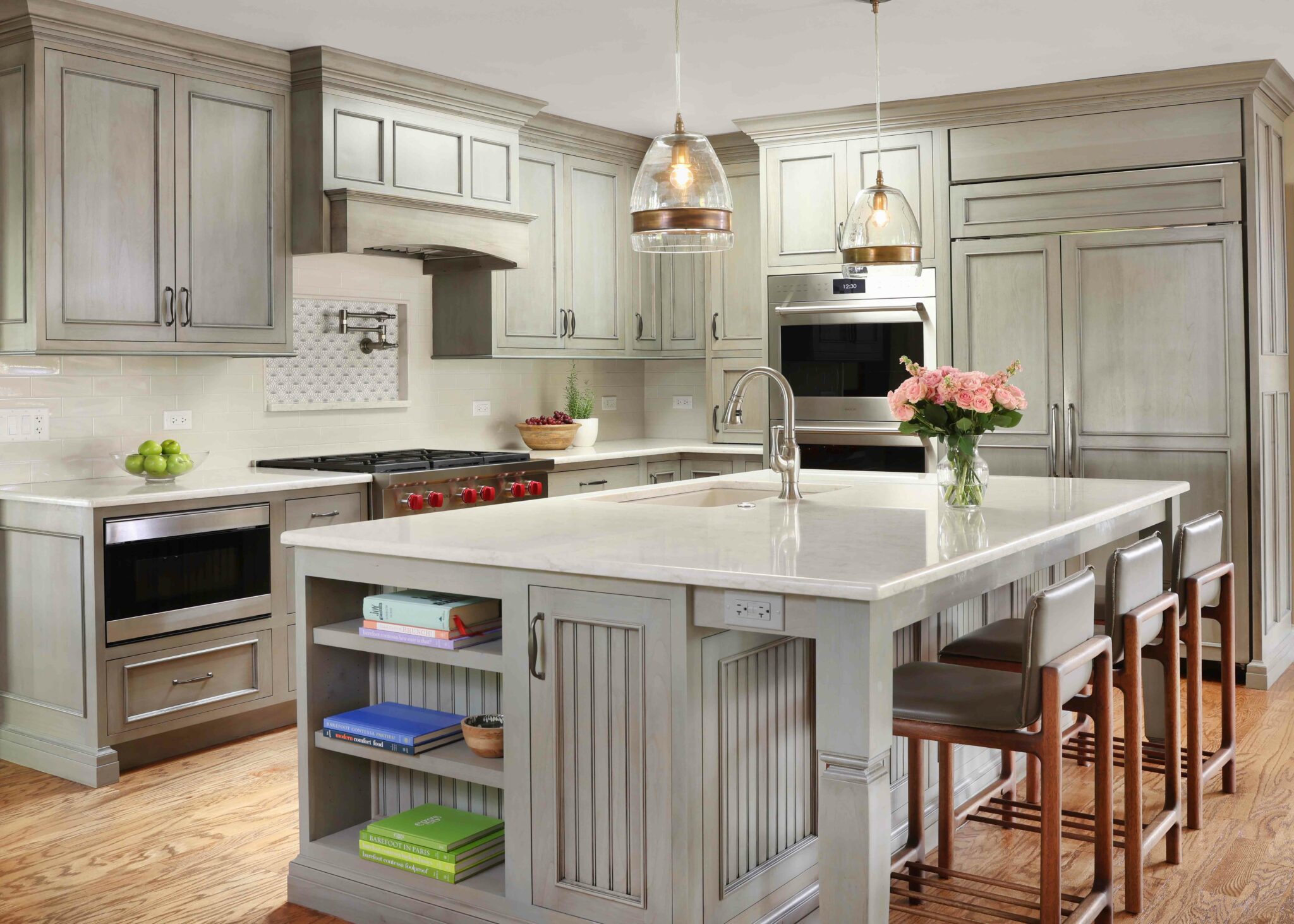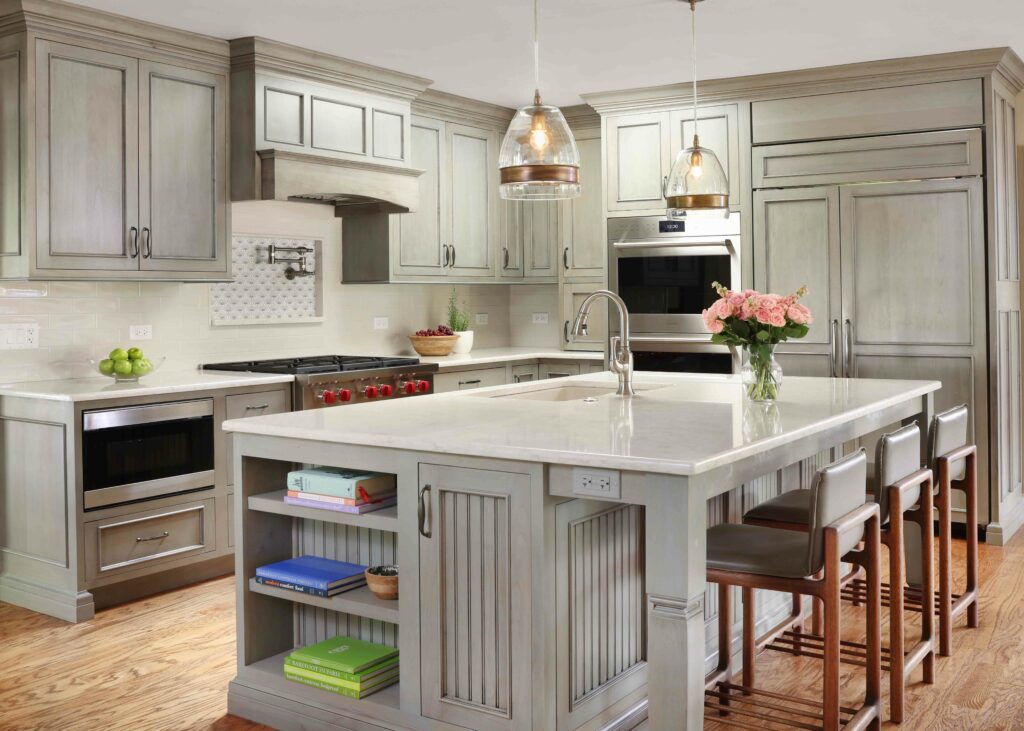 All-white kitchens have had their moment and more. White cabinets have that classic appeal and fresh look that many people love, particularly in the last decade or so. However, not everyone is a fan of the all-white kitchen. If you fall into the latter camp, get excited, because color is making a comeback in the kitchen.
It's easy to appreciate the everything goes with white flexibility, but you may crave just a hint of color. "A good compromise is choosing something that's not white, but still soft, like an ivory or gray," says Normandy Designer Laura Barber. "Even a pastel blue is a classic neutral but not as stark as white."
When tempted to go a bit deeper into the color pool, there are some beautiful options that can safely be implemented in the island or backsplash tile. "Some families want to embrace a favorite color, especially when remodeling their forever home," says Laura.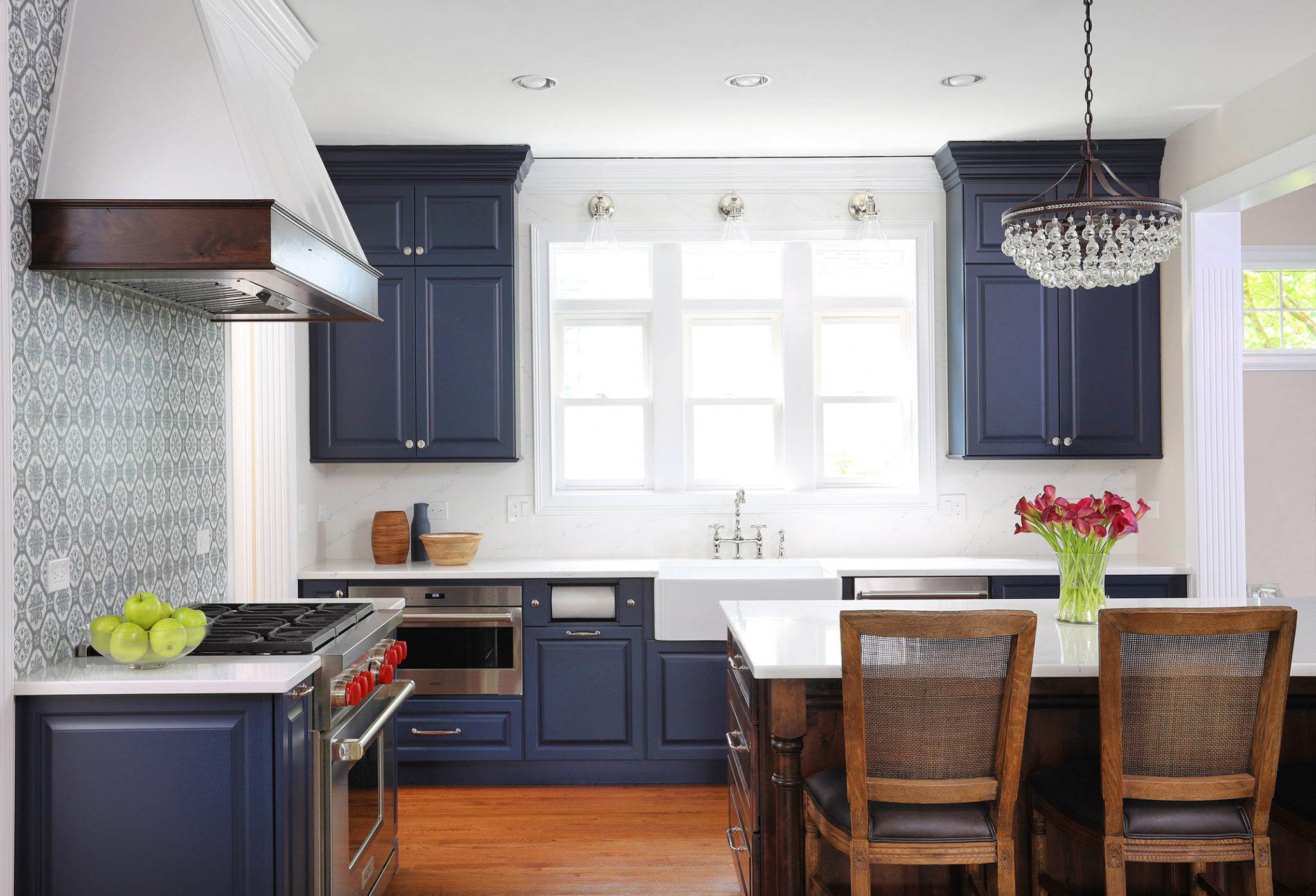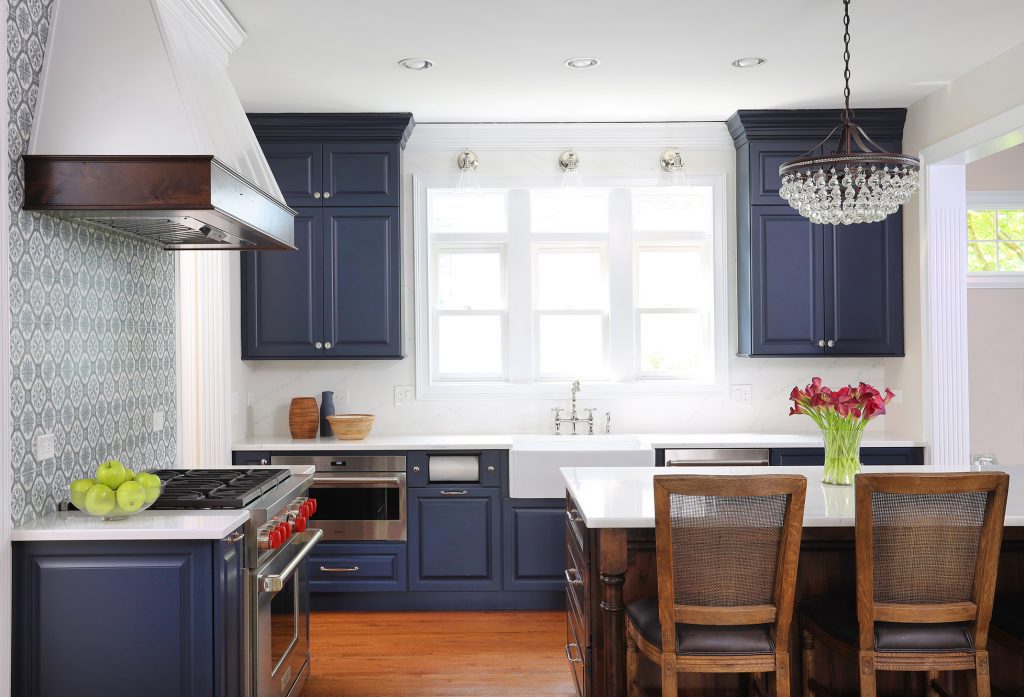 "If you've always favored blues, this is the time to do a navy kitchen. Think of blue as your favorite pair of jeans. Like denim, it's considered a neutral that pairs well with other elements."
Greens in all shades are gaining in popularity, and since it's another color we find in nature, it also reads as a neutral. "Green can be a nice pop of color and still provides flexibility in case you want swap out accessories in the future," Laura says. Plus, you don't need to worry about staying on trend. "Grays, greens, and even navy all have a timeless feel to them, meaning you won't regret your choice years from now."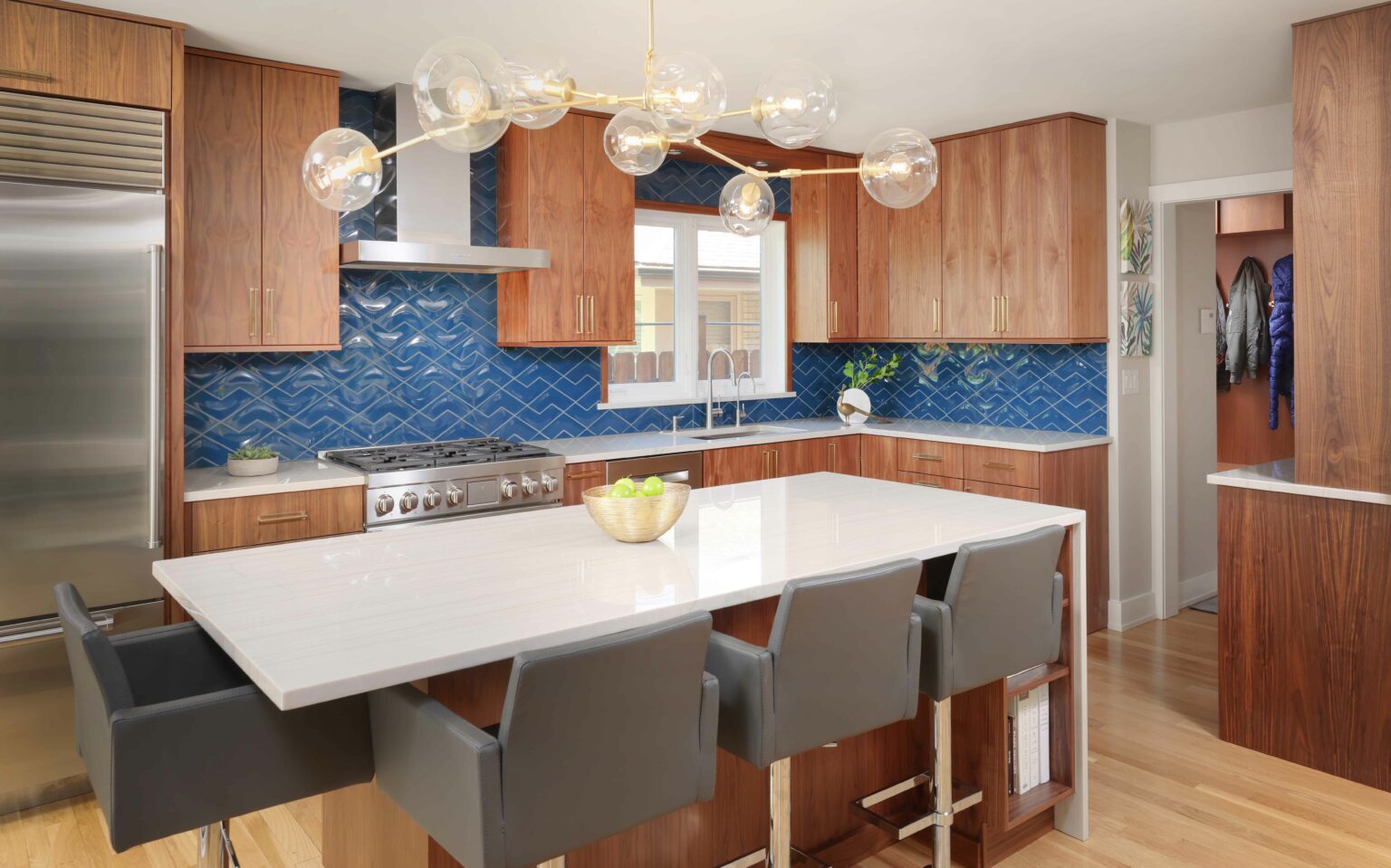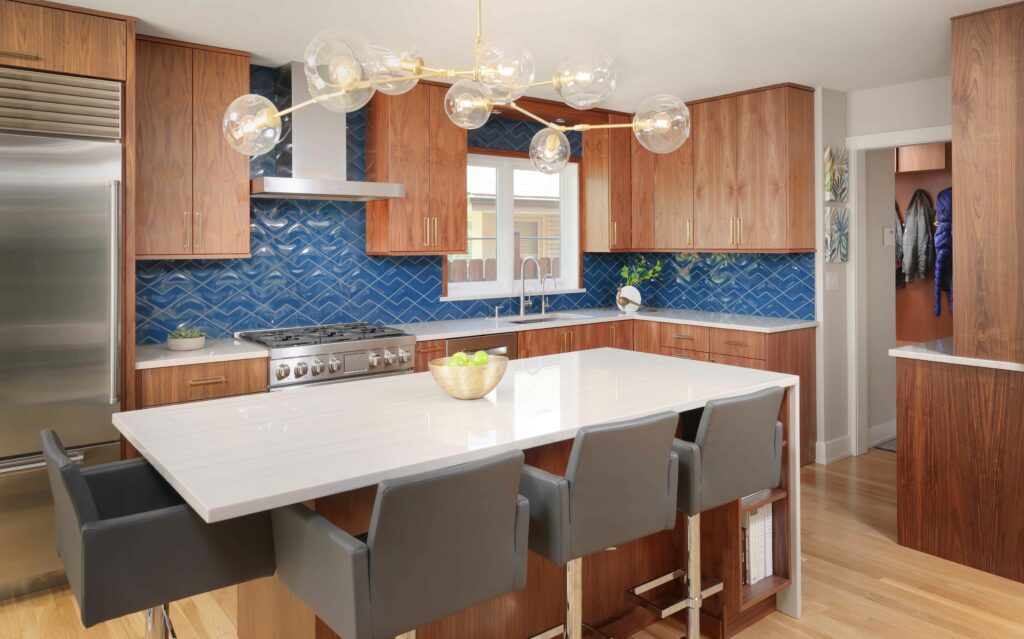 If you're not necessarily drawn to color but worry that an all-white kitchen might feel too sterile, you can find texture and warmth with today's version of a stained wood kitchen. "Walnut is a great option if you like the Mid-Century Modern look, but rift cut white oak offers a nice soft palette – without the dated tones of the honey oak kitchens we remember from the 80's," notes Laura.
For those who really want to go bold, the always-dramatic look of black cabinetry is making headway. "A black and white kitchen is a striking combination, yet has a timeless appeal," Laura says. Dark cabinets also pair well with a variety of metals. "Gold hardware, polished nickel, or silver tones offer a sophisticated look when paired with darker colored cabinets."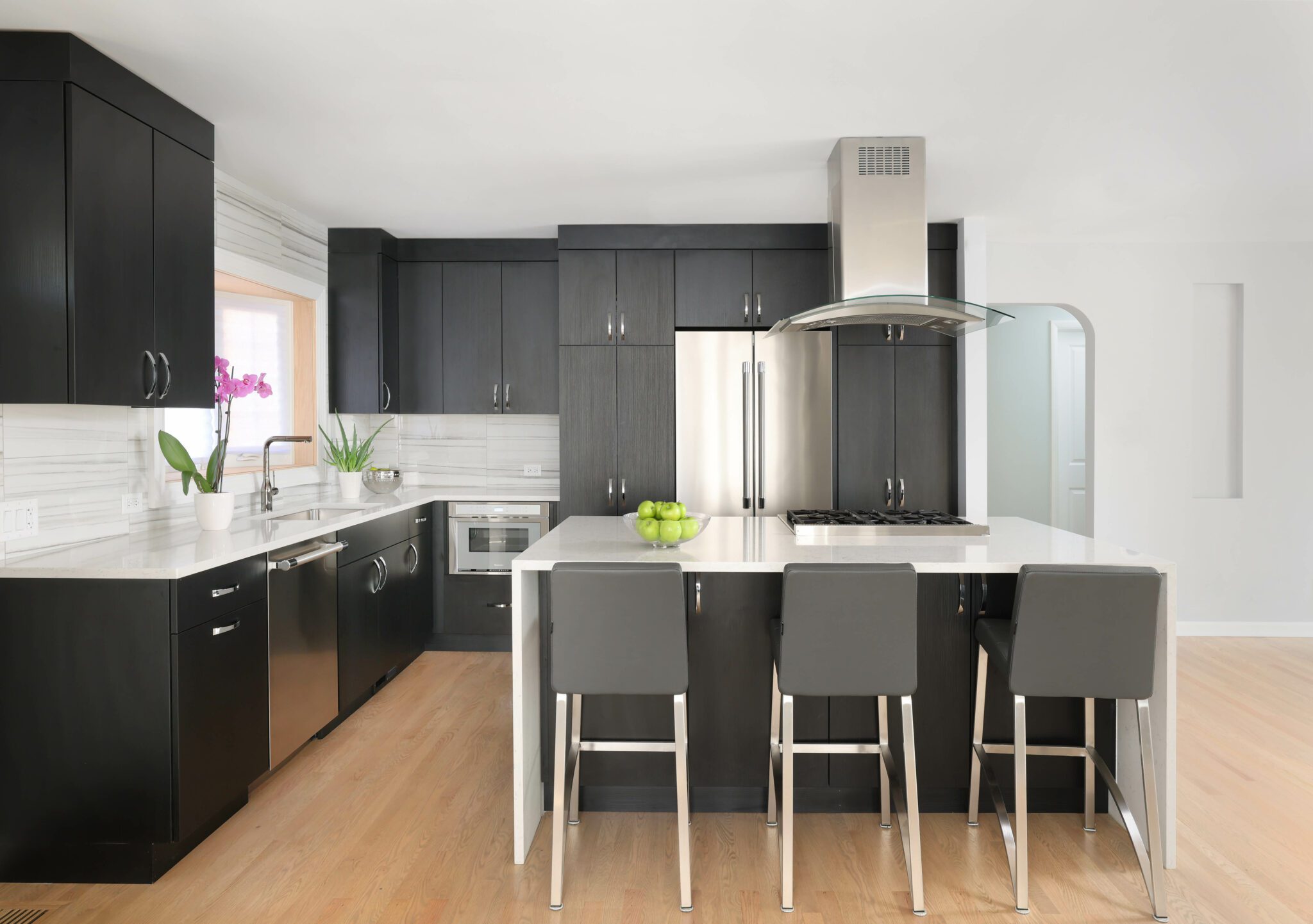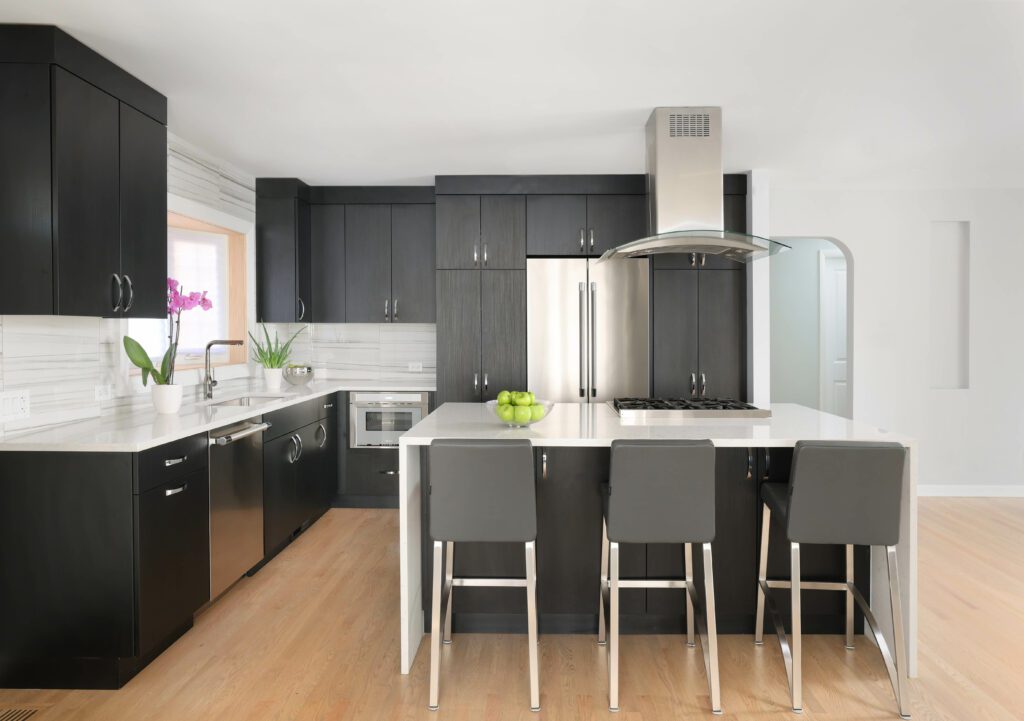 If you're somewhere in between an all-white kitchen and implementing color, Laura suggests both. "I'm seeing many kitchens that choose to mix finishes, with upper cabinets in white that keep the brightness up high, and darker tones on the lower cabinets."
White kitchens will always be in style, so if you love them, don't deny yourself. However, if you want something different, there are so many other options that are equally as fabulous. Set up a time to chat with Laura about your kitchen remodeling ideas. For inspiration, browse through our photo gallery or follow us on Facebook and Instagram.