Don't Take Your Kitchen Cabinets To The Ceiling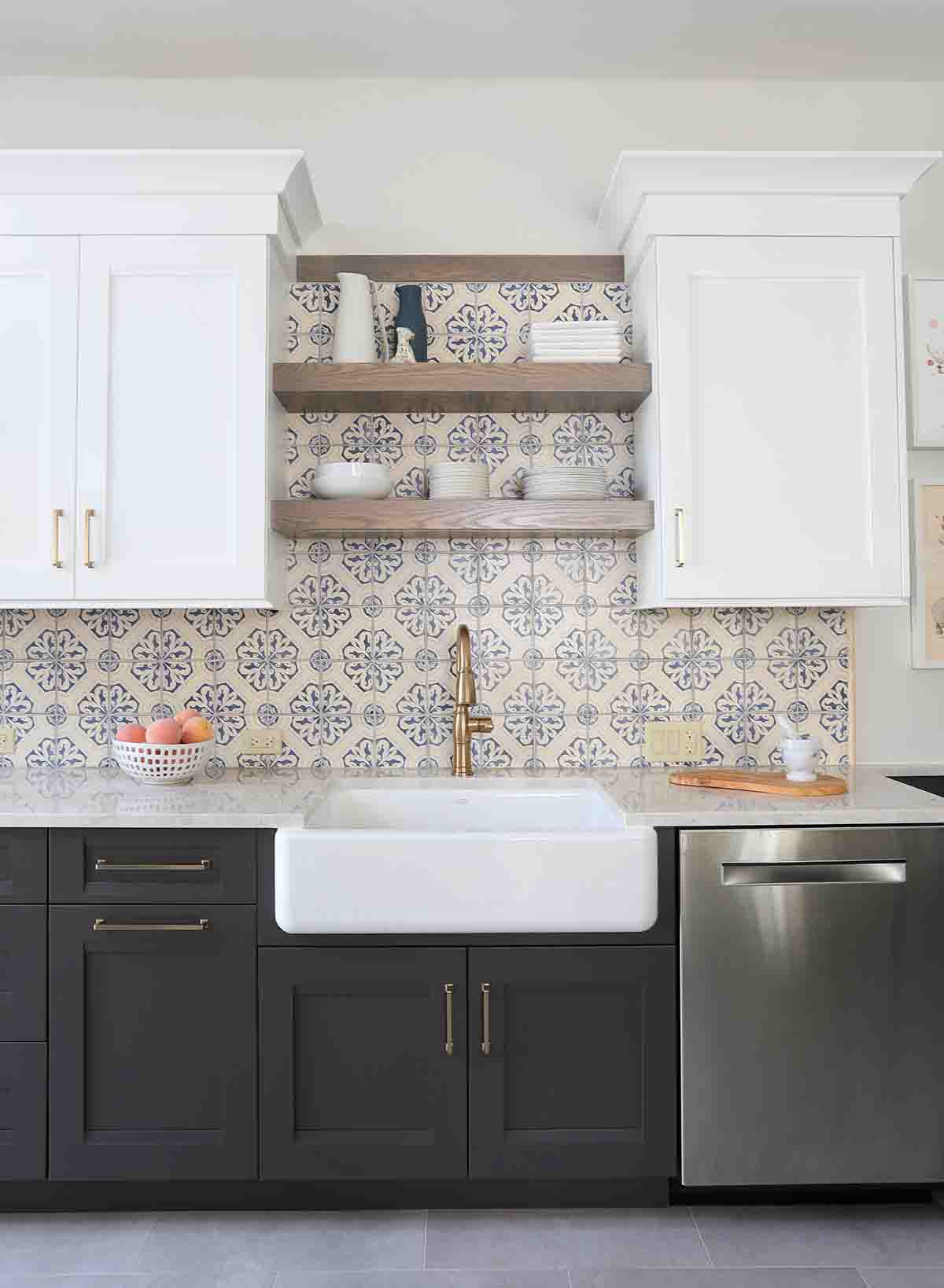 Place setting collectors and kitchen gadget connoisseurs are eager to take advantage of every possible inch or storage space, and are often tempted to take their kitchen cabinets right to the ceiling in order to maximize storage. There are tradeoffs and disadvantages to sky high cabinets, though. Normandy Designer Ashley Noethe explains several reasons why.
The first reason is practicality. "At a certain point, there's no benefit to going higher because you'll need more than just a stepladder to reach anything you store there. It's better to keep things more accessible," Ashley says. Always work with your designer to determine what height will look best in your space. "Leave a foot or more between the top of the cabinet and the ceiling. This looks intentional and gives your kitchen the polished, elevated look you're seeking."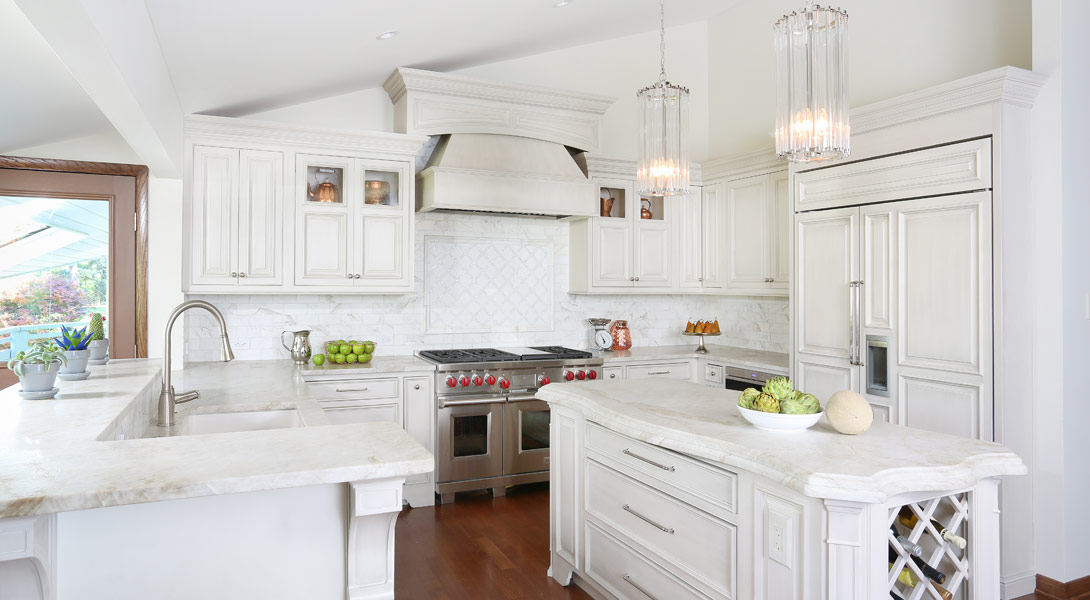 "Your designer will work with the lines of your kitchen to make the cabinet line look natural," she adds. "If your ceiling is vaulted or otherwise extremely tall, stopping your cabinets at 10' or a little lower will help define the space."
Next, consider the weather fluctuations of the region. "The Midwest weather is volatile, with high and low temperatures, humid summers and dry winters. Wood expands and contracts through all of this.

Whether your house is one year old or 100 years old, it's really a question of when the caulk line at your moldings will crack and separate from the ceiling, not if it will," Ashley says.
Hold down higher cabinets very slightly to create a shadow line, called a reveal line. This approach allows you to maximize your storage potential without the frustrations that you'll otherwise encounter with seasonal variations. It looks intentional and has the effect of a refined finishing touch."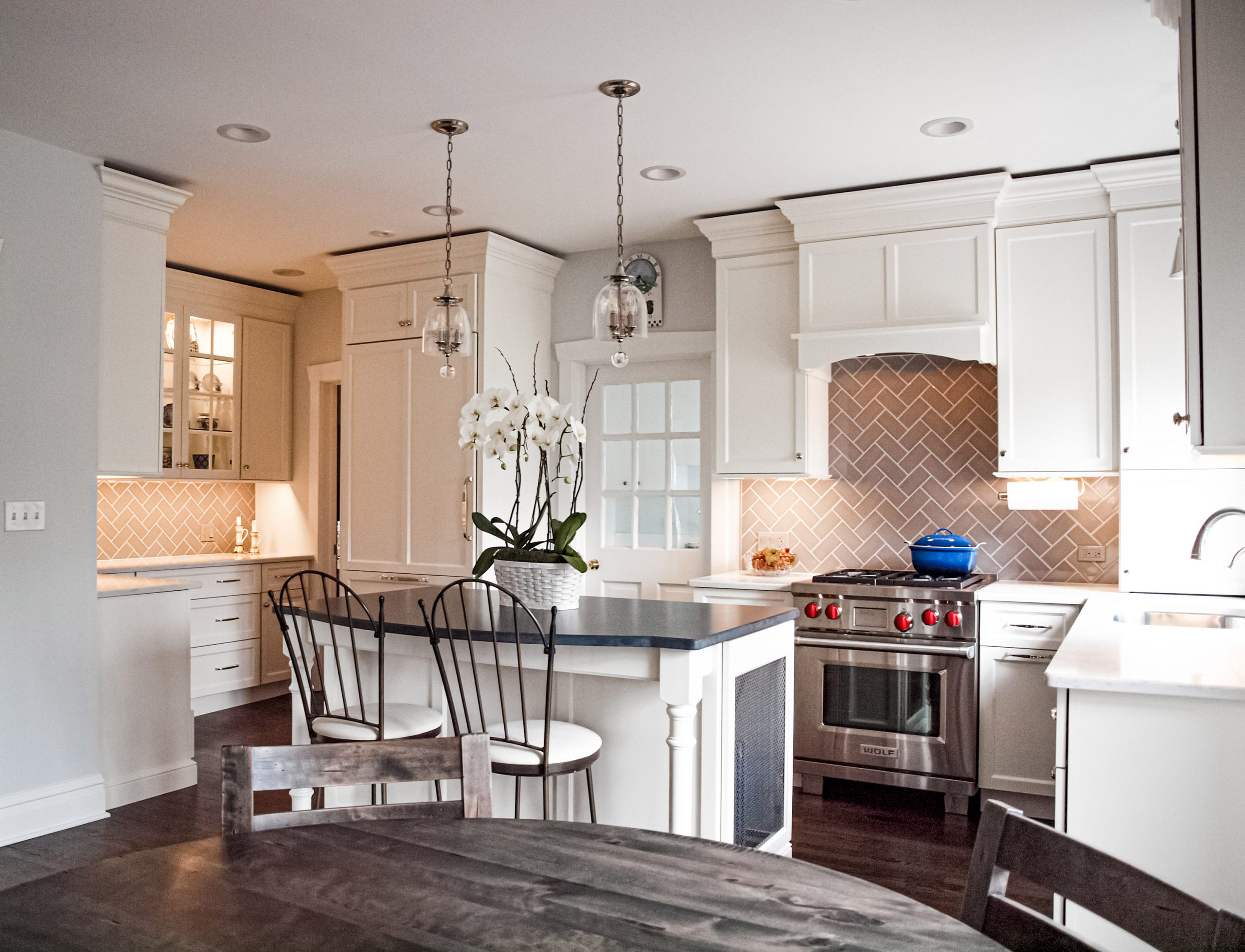 Finally, consider the style of the kitchen and where kitchen design is trending. "We're seeing sleeker kitchens with single crown molding or no crown molding and simplified cabinets," Ashley says.
Ashley offers this way to think of kitchen style as it relates to reveal line. "We use this reveal in traditional kitchens with a detailed, or ornate, crown molding. The idea is in a sleek, modern kitchen to do no crown at all, and in a traditional kitchen to use crown, but keep that reveal at the ceiling."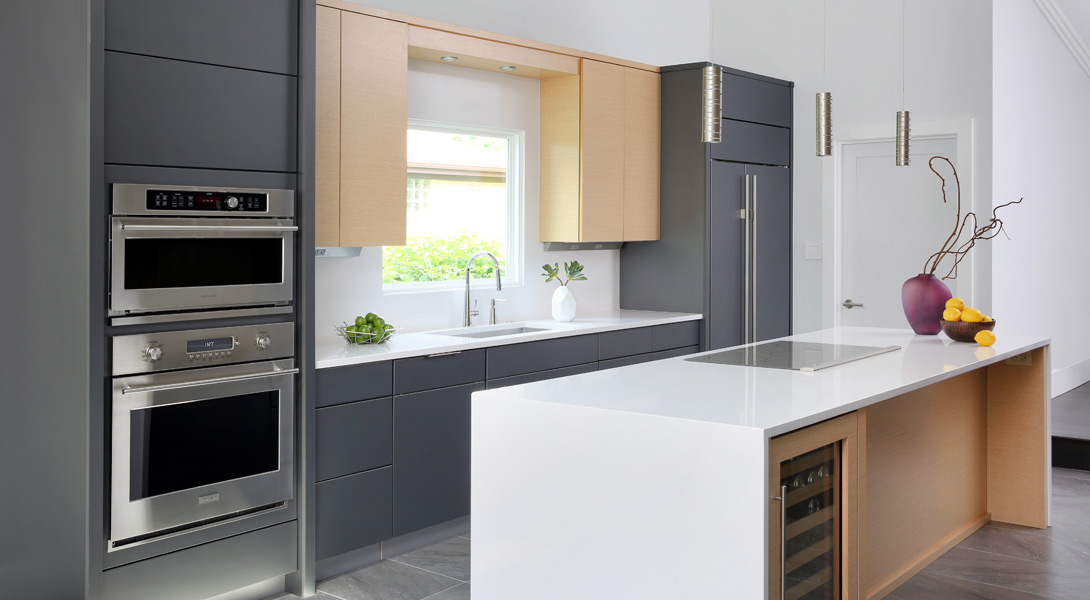 Whether you're dreaming of a modern, traditional or transitional kitchen, cabinets are one of your biggest investments. Set up a time to talk with a Designer like Ashley to work through all the options for a kitchen that works well and weathers well. The Normandy Remodeling photo galleries are great for finding inspiration. Follow us on Instagram, Facebook and Pinterest for ideas, before and after stories and more.