A Well-Balanced Kitchen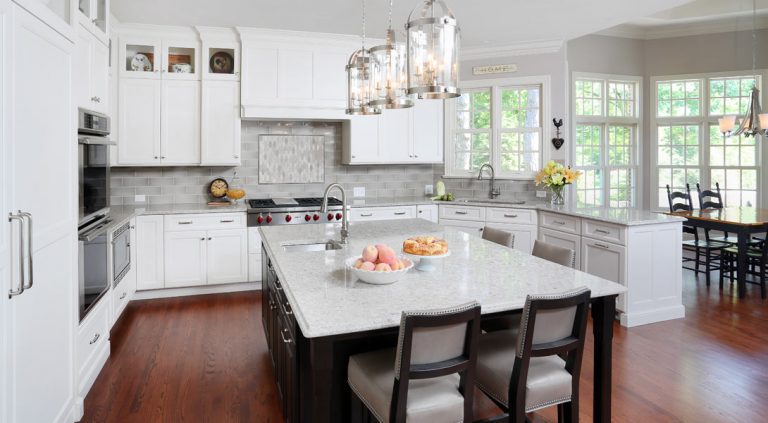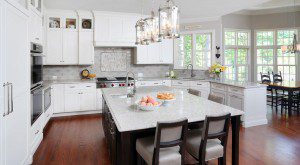 Balance is an integral part of a kitchen design. In order to have balance within a space, proportion, and scale need to be taken into account. Here's some perspective from Normandy Designer Karen Chanan on how proportion and scale work together to impact your space.
"Proportion refers to the balance between design elements, while scale refers to the size of one object compared to another," said Karen. "In general, to achieve balance in a kitchen, you need to consider size, ceiling height, cabinetry height, and appliances."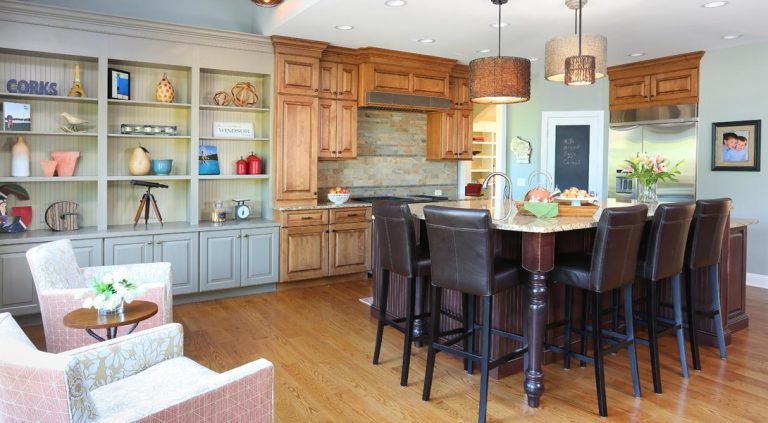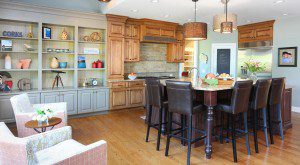 "There are also other considerations like island size too," added Karen.
One rule of thumb is selecting cabinetry that reflects the height of the ceiling. For example, tall cabinetry works best for a very tall ceiling. Why? If your cabinets are too short, they can cut off your sightline.
"Many think 'more storage' when they think of cabinets that go to the ceiling," noted Karen. "However, extending cabinetry to the ceiling also draws your eye upward. This makes the room appear bigger and the ceiling appears taller."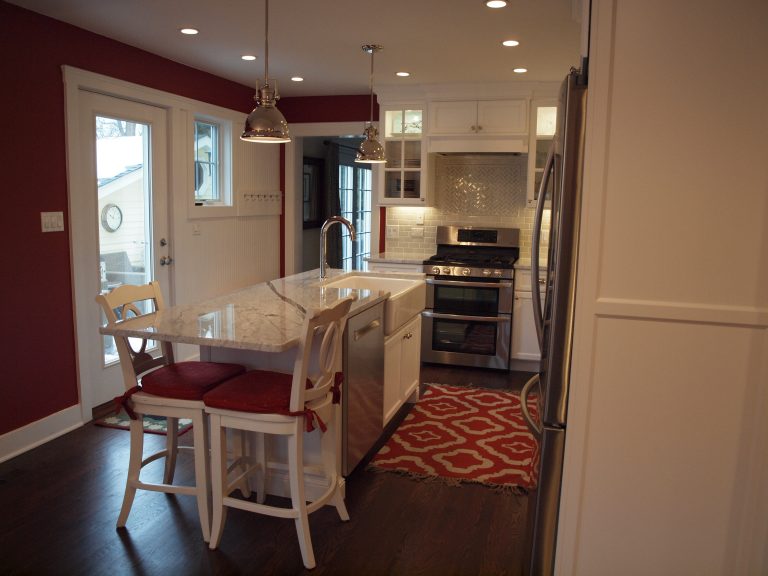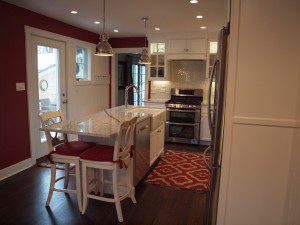 Kitchen islands should also be sized accordingly with the kitchen.
"A really large kitchen needs a large island," said Karen. "On the other hand, if a kitchen is tiny, it might not benefit from a small and narrow island."
A final consideration is an asymmetry through appliance location. One example is the placement of the refrigerator in relation to the pantry. Because both are close in size, they look symmetrical when placed on opposite sides of the room.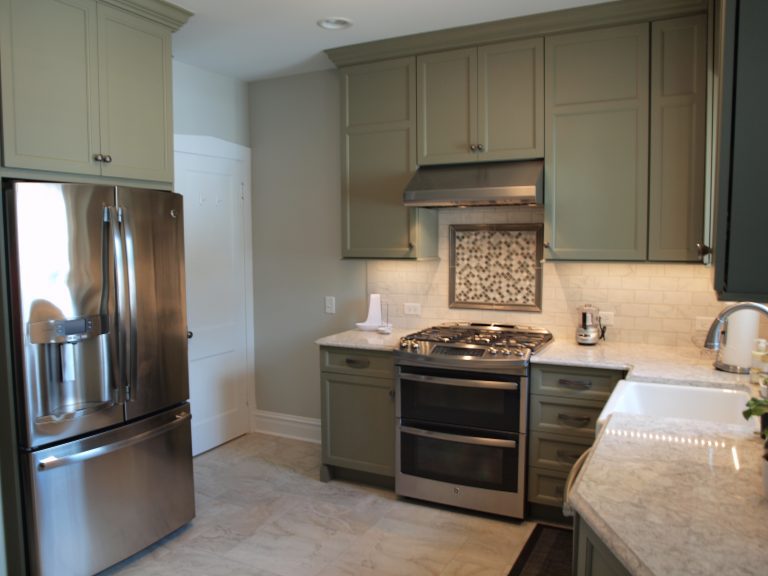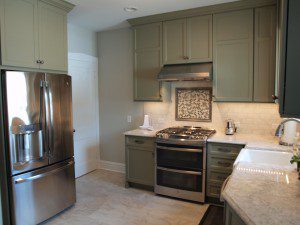 There are just a few examples of proportion and scale. Working with a designer to create initial drawings and floor plans can help ensure that balance is achieved in every aspect of your kitchen remodel.
If you are ready to get started on your next project, set up an appointment with Karen. Or, follow Normandy Remodeling on Facebook, Twitter and Instagram for me design tips and ideas. You can also learn more about the kitchen remodeling process by registering to attend an upcoming seminar at the Normandy Remodeling showroom.