Rule of Thumb for Stacked Kitchen Cabinets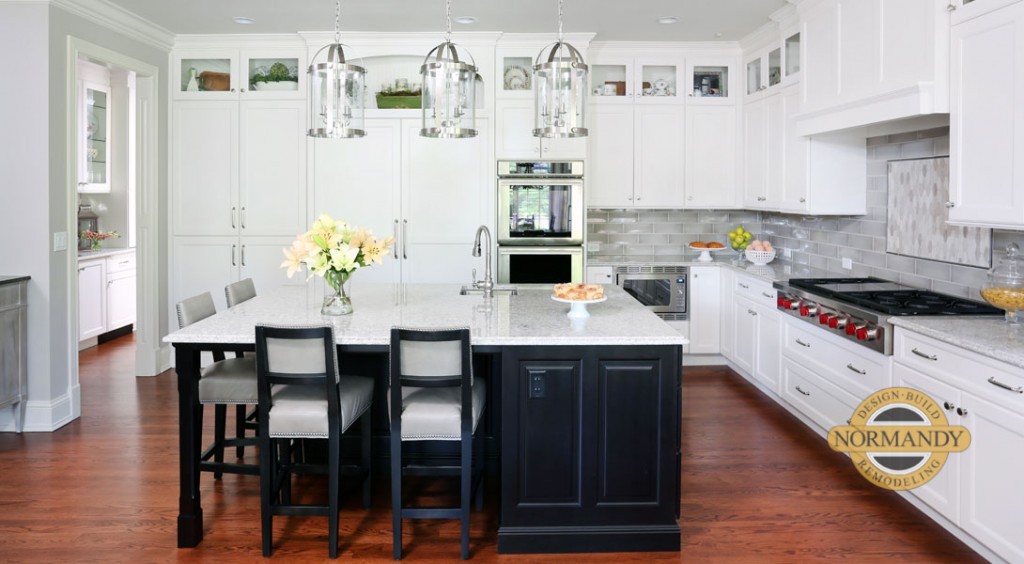 When completing a kitchen remodel, many spaces have high ceilings. While a beautiful feature, it is important to avoid selecting cabinetry that will weigh down the space. One idea that helps to provide a balanced look is a stacked cabinet. Here are some insights from Normandy Designer Laura Barber on this particular design decision.
"A common design request is for cabinetry that extends close to the ceiling with crown molding," said Laura. "However, when you have a 9 foot ceiling, that style can look heavy and overbearing within the room."
"A stacked kitchen cabinet helps to break up the heaviness of the cabinets, while still providing practical storage space," added Laura.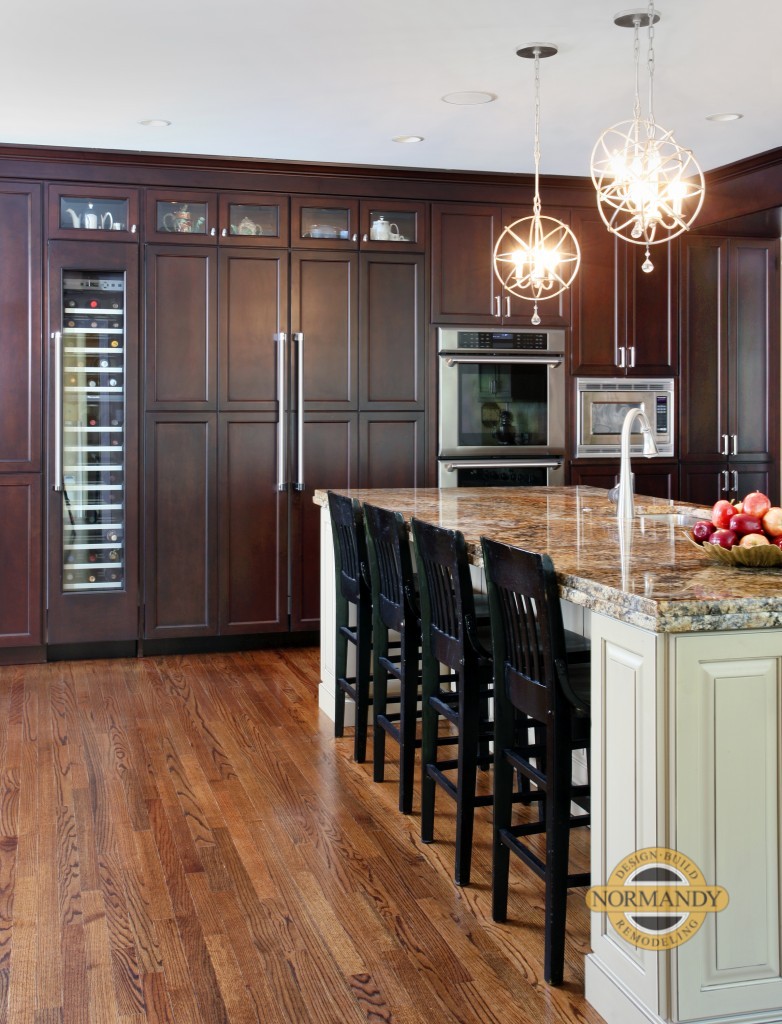 When stacking cabinets, there are plenty of ways to dictate the overall aesthetic.
"A lot of times people want the practical storage of closed cabinets, but prefer the lightness of glass," noted Laura. "With a stacked cabinet you can have the best of both worlds. In fact, we can add puck lights inside the glass cabinets to showcase beautiful bowls and vases without taking away from the main storage space of the kitchen."
"Additionally, you can stick with wood doors and use the upper cabinet to store out of season items, like holiday dishes or anything that you wouldn't need access to regularly," said Laura.
Learn more about the remodeling process and all of your options by registering to attend an upcoming kitchen remodeling seminar, like the one that Laura will be presenting this Saturday. Or, set up a time to meet with Laura to discuss your space and potential designs. You can also follow Normandy Remodeling on Facebook, Twitter and Instagram or visit the Normandy photo gallery for more design ideas and inspiration.