Kitchen Cabinet Mullion Styles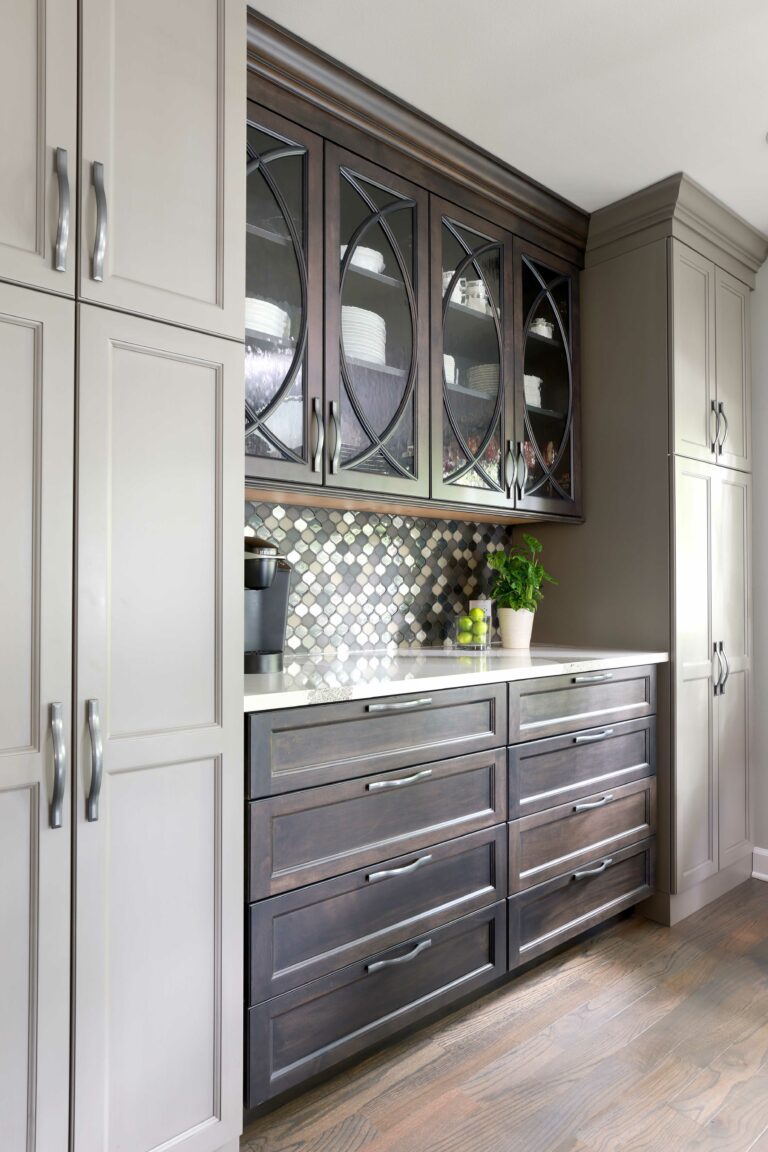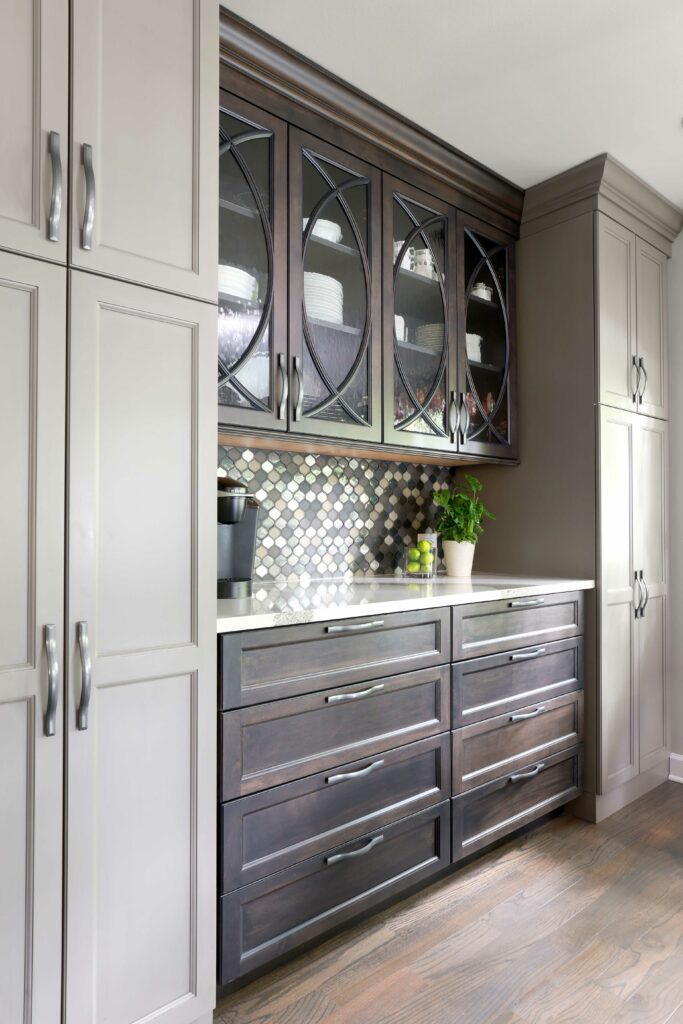 Adding interest to your kitchen cabinetry may be as easy as adding a mullion to your cabinet doors. Cabinets with glass fronts are often a popular addition to the kitchen, but rather than opting for a simple pane of glass, a mullion divides the glass to create decorative patterns.  Mullions are available in a variety of shapes and can be found across multiple kitchen styles.
"Mullions are definitely popular in the kitchen proper," says Normandy Designer Becca Ruggiero, "but we're starting to see them more in kitchen adjacent spaces, such as a home bar or beverage center where people often choose to display their stemware."
They're especially striking when used in spaces with high ceilings. "When you want the cabinets to extend upward to take advantage of that height, adding glass front upper cabinets with mullions helps lighten the look of large cabinets, so they don't feel so heavy and overbearing," says Becca.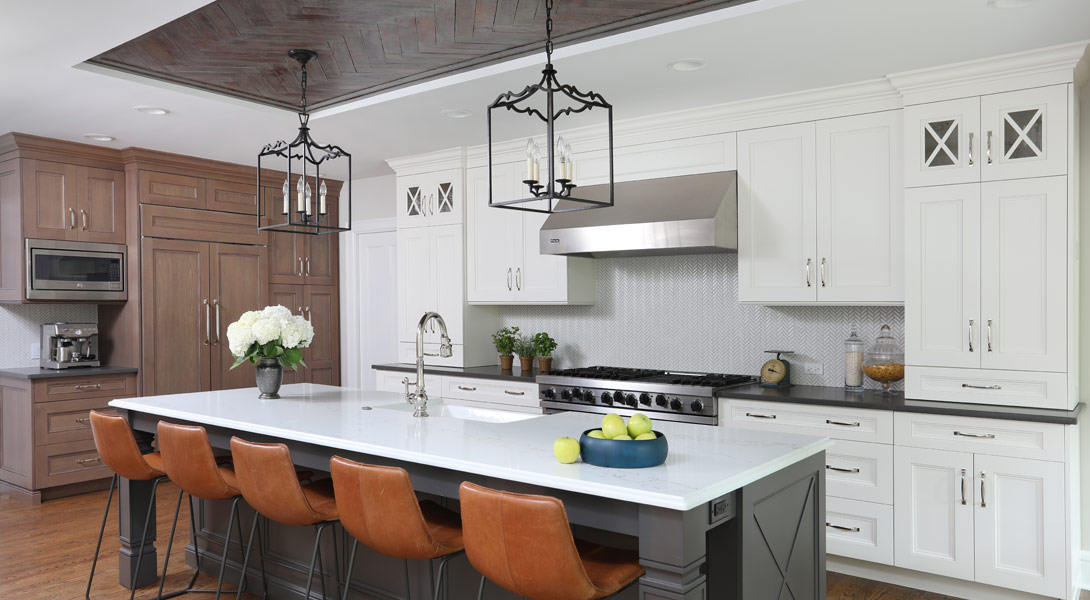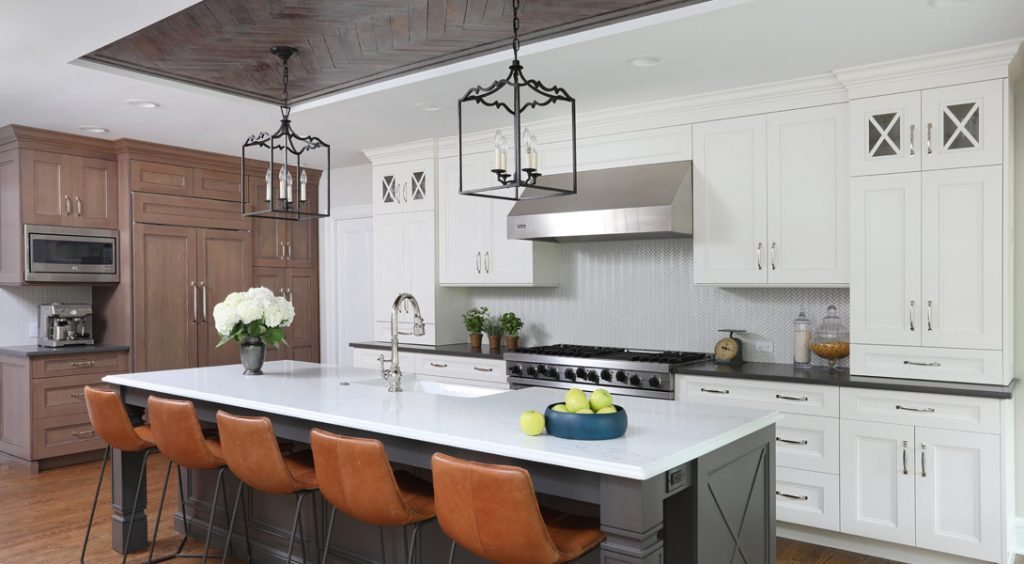 Mullions are most often used in traditional or transitional style kitchens, but they have their place in more eclectic spaces or even kitchens that lean slightly more modern. "Some x-style mullions create more of a farmhouse feel, while others work well for Prairie style kitchens," Becca says.
"You don't necessarily need to feel limited by what's available as standard mullion options," says Becca. "If you aren't able to find a style that feels right for you, mullions can be custom made to your specifications with the help of your designer."
Mullions add a beautiful, decorative touch to your cabinets and create that finished, polished feel to the overall space. If you're considering incorporating mullions in your kitchen designs, reach out to Becca to set up a time to chat. You can also curate your ideas though our photos shared on Facebook and Instagram.