A Fresh Take on Display Cabinets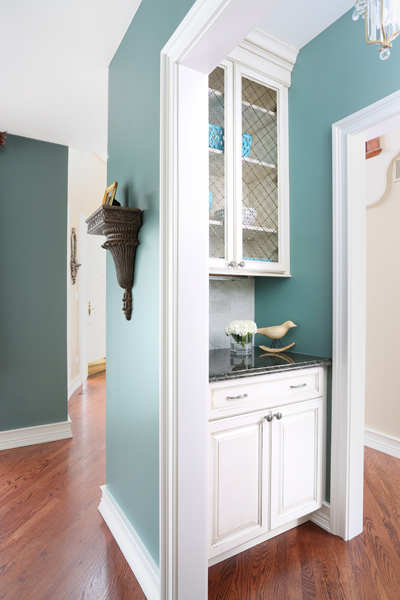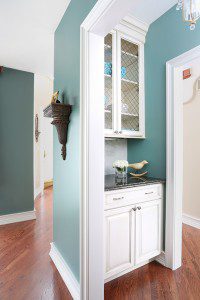 Glass-door cabinets have always been a popular choice for showcasing fine china, canisters, or other decorative items. However, it looks as though metal mesh inserts are also finding their place in today's kitchen remodels. This new and refreshing design idea offers plenty of options when it comes to materials, color, and style. Here are some additional details from Normandy Designer Leslie Molloy, CKD.
"While many still opt for glass-door cabinets, some are putting a new spin on their display cabinets with a grill insert," said Leslie. "Overall, this option is new and visually different than glass, adding interest and texture."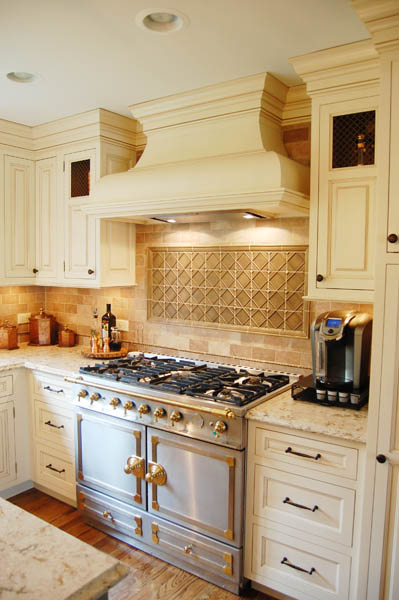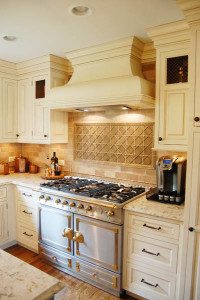 Similar to glass, which can be rippled or frosted, this insert can be molded into various patterns. Additionally, there are a variety of colors and materials, including metal and wood. Overall, this ensures that you can beautifully match your kitchen's aesthetic.
"This concept works really well if you try to coordinate materials with your hardware or light fixture colors," noted Leslie. "Or, mixing metals has become a popular trend, which gives some flexibility too."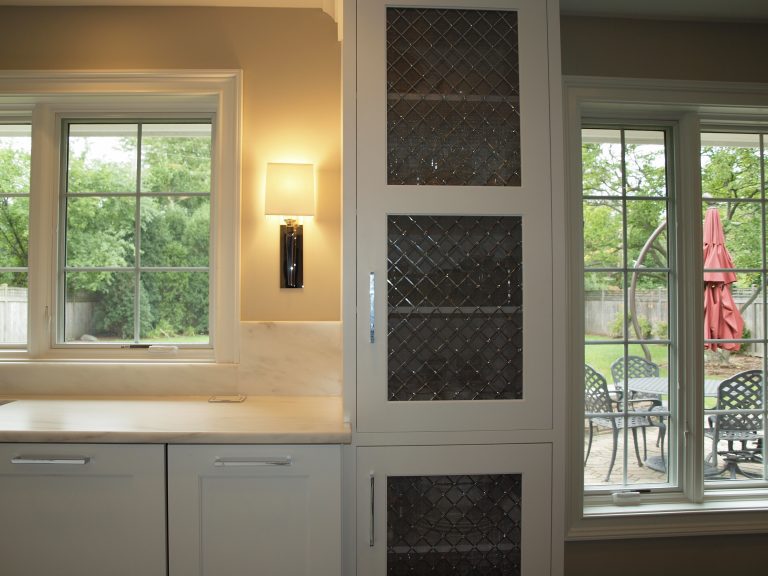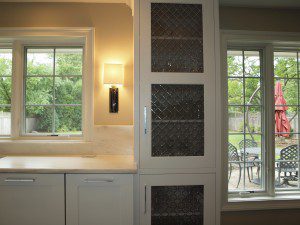 When it comes to this unique cabinetry concept, it is important to note one con. With this type of insert, your cabinetry is open to the adjacent space. Therefore, dust can get inside, just as it would with open shelving. However, for many, the pros outweigh this con.
Set up a time with Leslie to discuss your remodel and your kitchen's design details. Or, register to attend an upcoming seminar if you would like to learn more about the remodeling process. You can also find more photos by following Normandy Remodeling on Facebook, Twitter, and Instagram or visiting the Normandy photo gallery.