Top 10 Kitchen Design Trends of 2017
From floor to ceiling, there are plenty of kitchen design ideas to consider in 2017. In fact, this year includes everything from traditional twists to bold color choices and mixed metal selections. If you are ready to kick-off your kitchen remodel, here are some noteworthy new trends compiled by the Normandy Design team.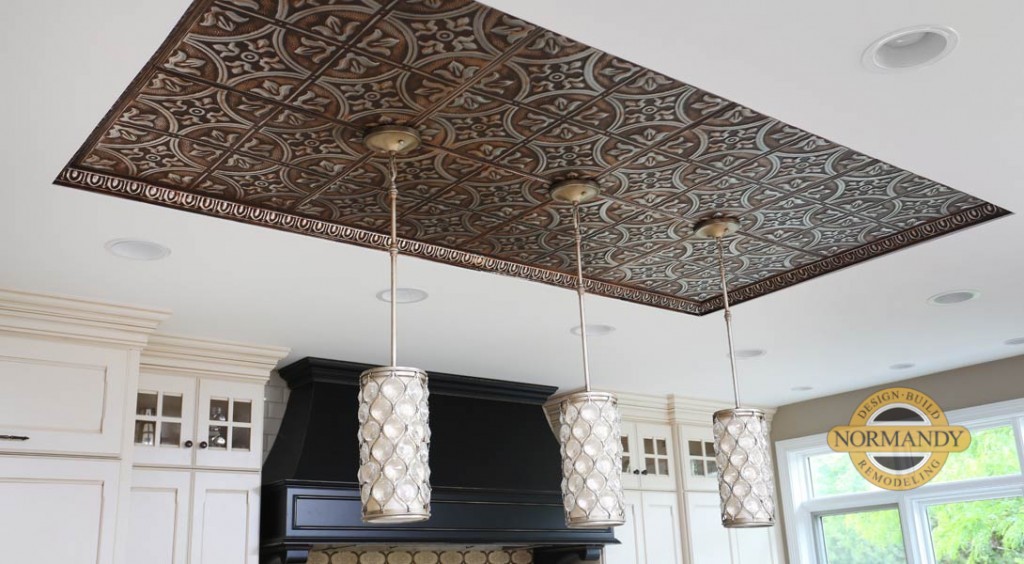 Decorative Ceilings – The plain, white ceiling is being retired in 2017. Instead, ceilings are a beautiful and key part of the design. That being said, you can expect to look up and see traditional tray and coffered ceilings as well as ceilings comprised of decorative metal.
Stylish Display Cabinets – It used to be that glass was the standard when it came to displaying cabinetry. However, there are currently more options than ever before, including mesh wiring and custom carvings.  Options such as these add texture, dimension and put a unique spin on your kitchen design.
Mirrored Surfaces – You'll be catching a glimpse of mirrored surfaces in kitchens this year. In fact, the added shine will be found in door fronts as well as insets. Additionally, mirrors can be more subtle and incorporated into a tile backsplash.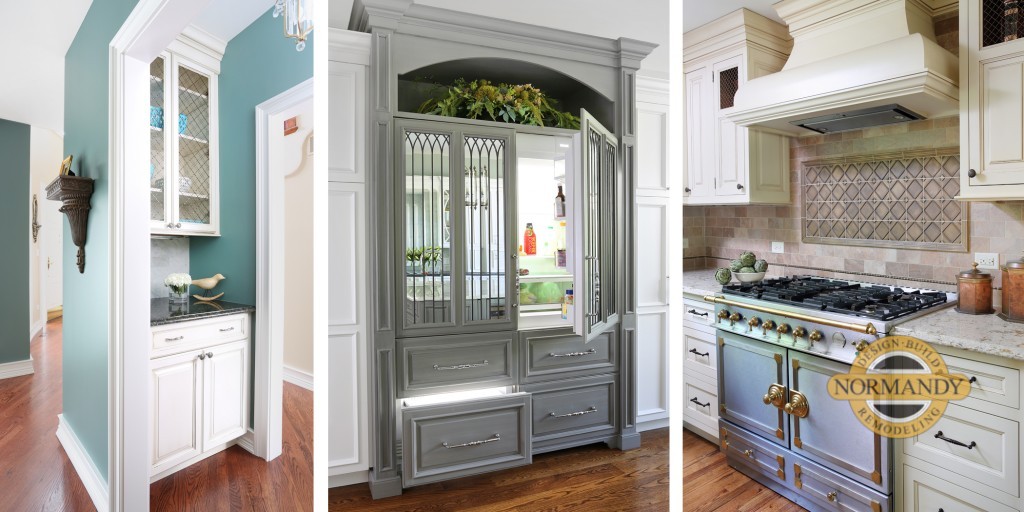 Striking Ranges – It used to be all about the range hood, however, this year it is not uncommon for a kitchen to be designed around a large and impressive range. Whether it is a vintage piece or professional grade, ranges will function as a showpiece as well as an appliance.
Antiqued Gray Stained Cabinets – While painted white cabinetry continues to remain popular, gray stained cabinetry is gaining traction – particularly in a distressed finish. Overall, this gives the illusion of age, making new cabinetry look as if it were an antique.
Modern Apron Front Sinks – Move over cast-iron, there's a new apron front sink in town. Sleek single bowls and stainless steel are becoming a popular apron front sink choice and are a modern twist on traditional apron front sinks. As a plus, stainless steel is durable and easy to maintain.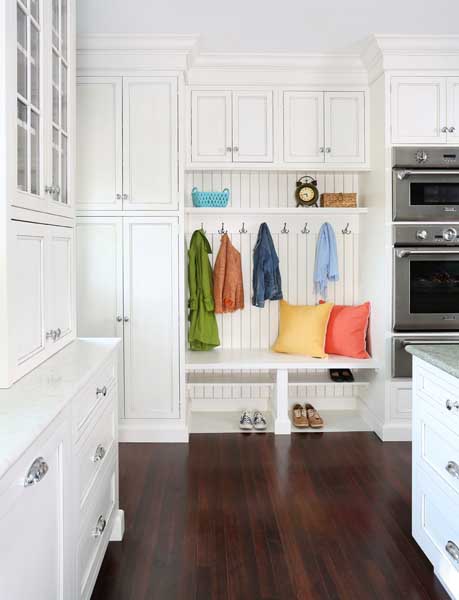 Mudroom Alternatives – Not every home has room for a dedicated mudroom, but that hasn't stopped designers from getting creative. Benches, hooks, and cubbies are being carved out near kitchen entryways in order to give families the organization that they are seeking.
Emergence of Matte Black – Matte black is having its moment. This trend is newly emerging and there are plenty of ways to incorporate this stylish neutral, including cabinetry, fixtures, appliances, tiles, and hardware.
Mixed Metal Finishes – There's no need to excessively match all of the finishes in your kitchen design. Instead, it is becoming more popular to mix up a couple of different metals for light fixtures, appliances, and hardware. Choosing from light gold, polished nickel, oil-rubbed bronze, and stainless steel can help to create contrast and provide an eye-catching look.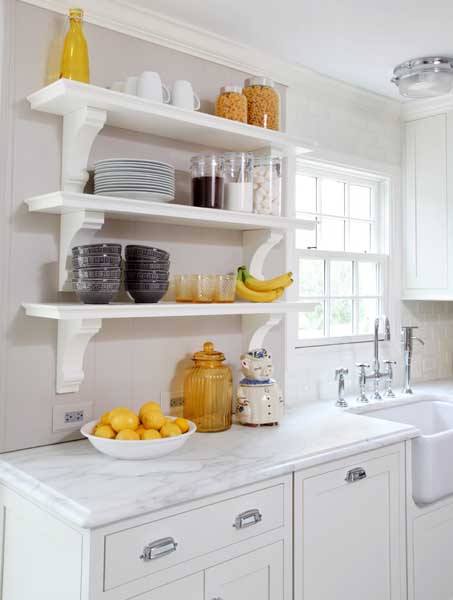 Opting for Open Shelving – While open-shelving has made its debut, it continues to be an extremely popular choice amongst homeowners. There are a few key benefits when opting for open shelving. It can help display a beautiful backsplash tile and keep everyday items easily within reach. Additionally, you can easily introduce color and texture into your kitchen without much commitment.
While we have highlighted these top ten design trends, you can set up a time to meet with a Normandy Designer to discuss incorporating these and many more mainstream design ideas into your kitchen remodel. You can also register to attend an upcoming seminar to learn more about the kitchen remodeling process or follow Normandy Remodeling on Facebook, Twitter, and Instagram for more design ideas and inspiration.