A Reflection on Reflective Surfaces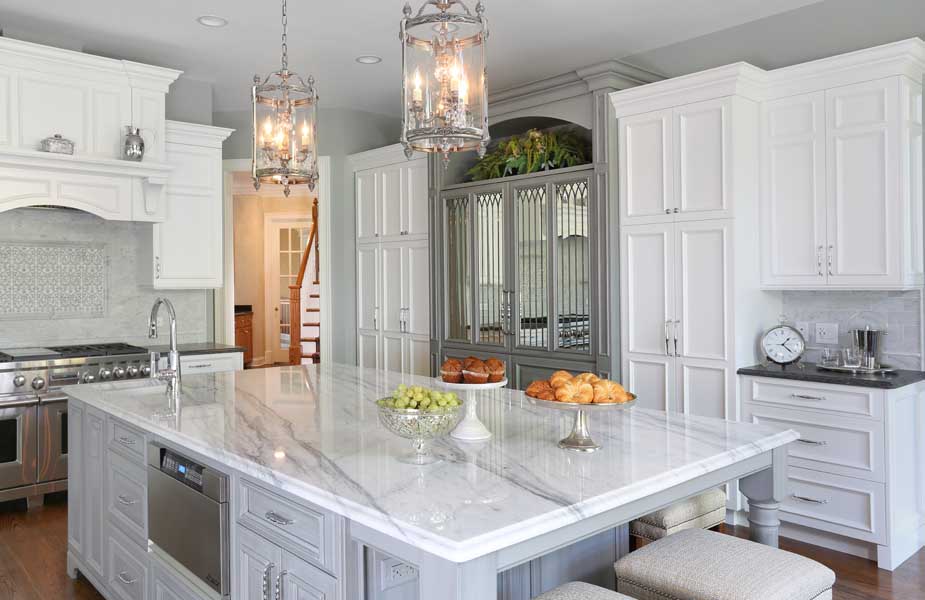 What's old is new again and mirrors are back in a big way. Whether incorporated into a kitchen or bathroom, many are selecting shiny, reflective surfaces to add some extra sparkle and style.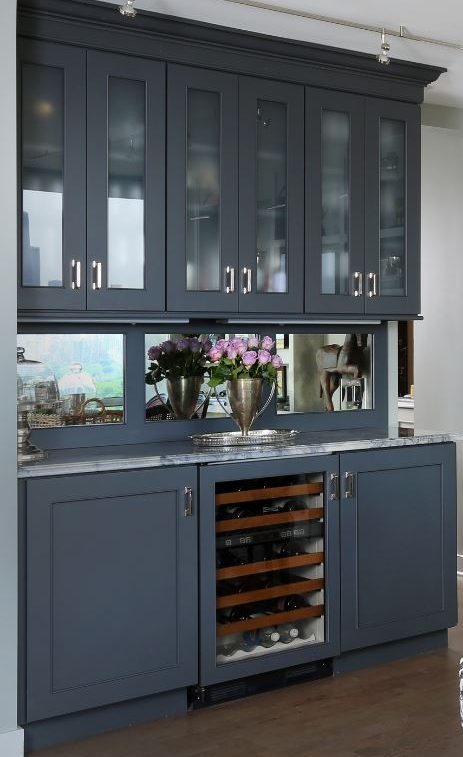 "A reflective surface can elevate your space to a higher degree of sophistication and glam," said Normandy Designer Kathryn O'Donovan. "Additionally, it's a new way to bring in texture and introduce different materials aside from cabinetry finishes."
When it comes to mirrored surfaces, there are plenty of options to suit your preference. In fact, there are countless sizes and scales to choose from. This includes everything from mirroring your whole refrigerator armoire to adding tiny, mirrored tiles into your backsplash.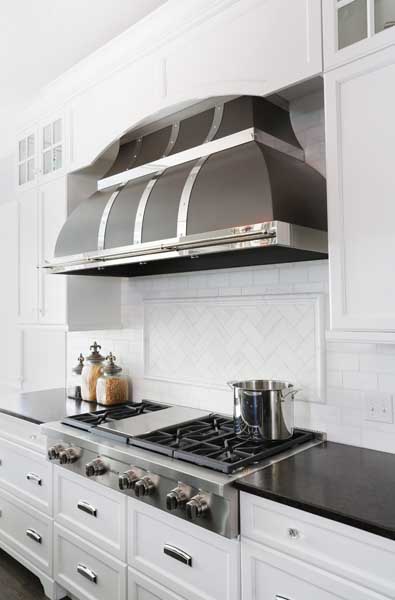 Additionally, mirrors can also be incorporated into cabinet pulls or door fronts. No matter where you incorporate mirrors, this trend is not to be overblown or gaudy. Instead, it adds just enough beauty and interest. However, it's important to note that it's not all about mirrors. There are other reflective surfaces that can help add some shine to your space.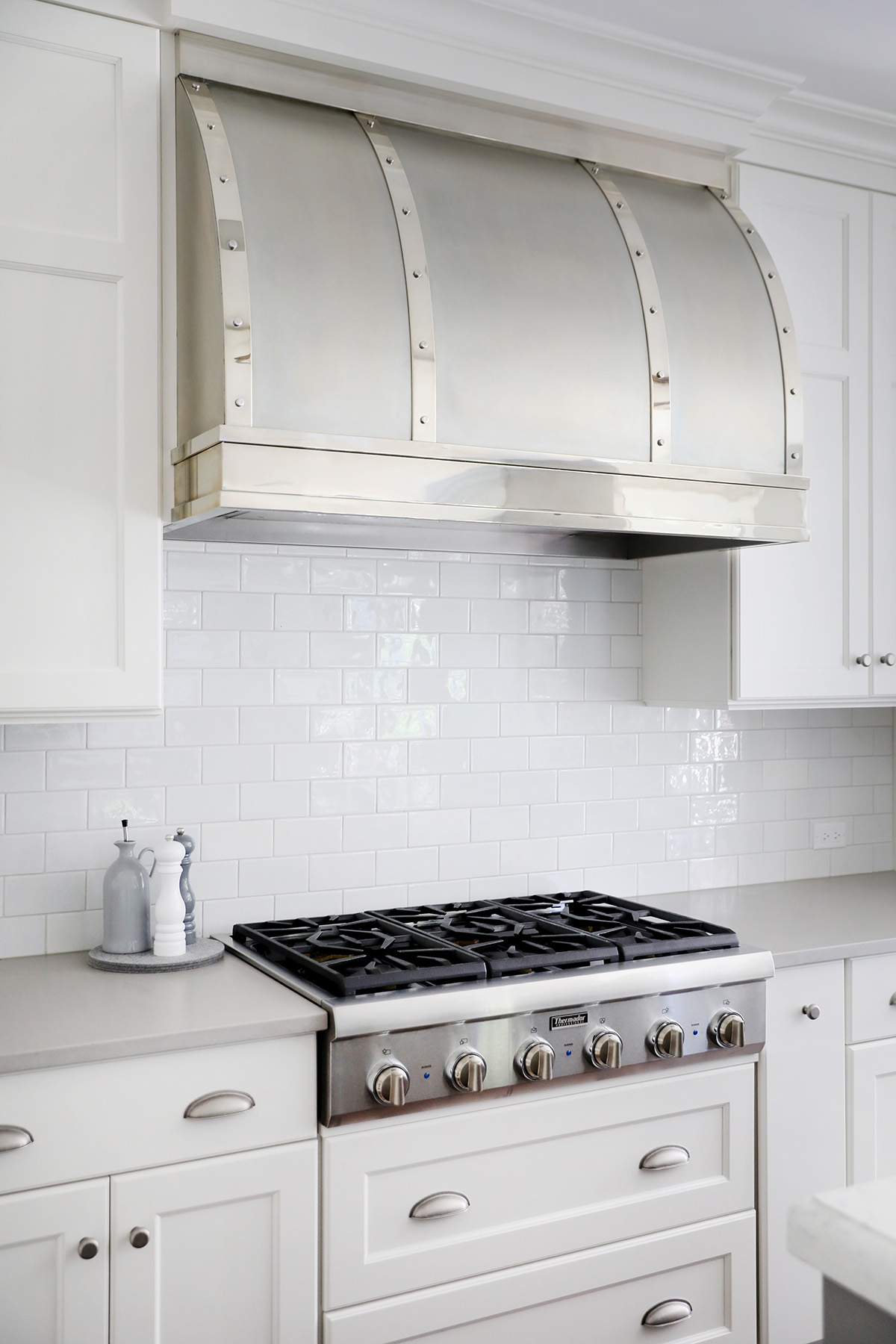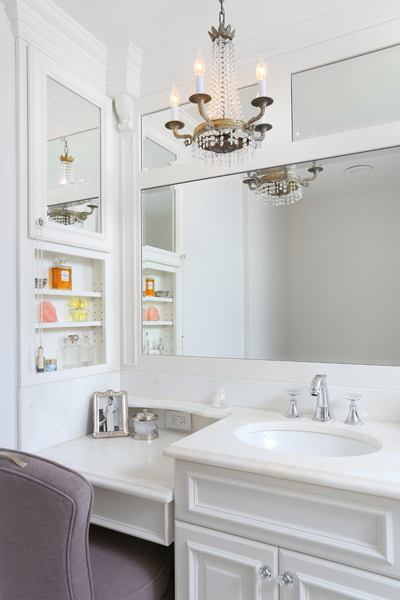 "Polished metal accents such as faucets, range hoods, and light fixtures are also beautiful ways to incorporate a reflective look," said Kathryn.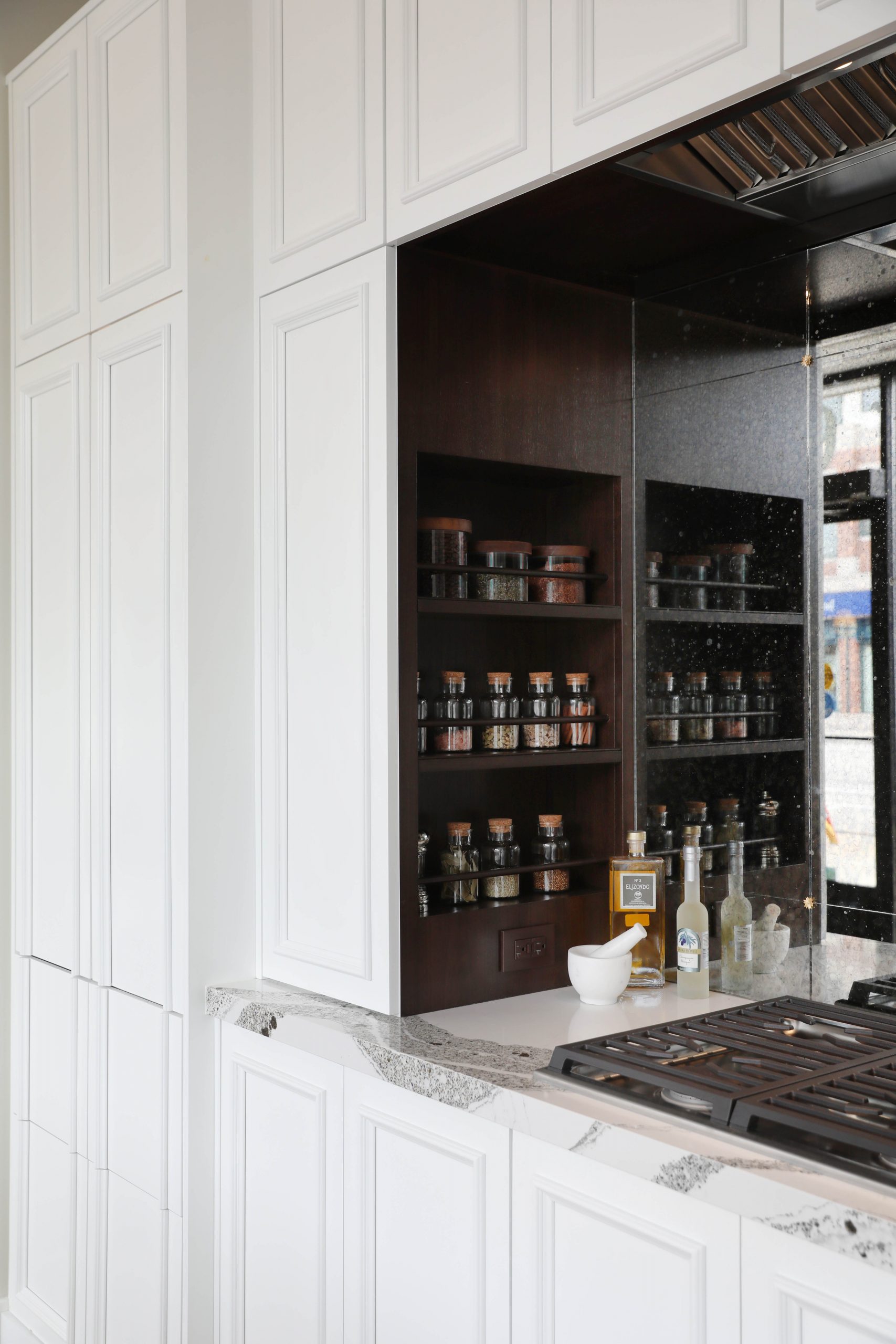 Set up a time with Kathryn to work towards your brilliant kitchen remodel or master bathroom renovation. Or, visit the Normandy photo gallery for beautifully executed designs. You can also learn more by attending an upcoming remodeling seminar or by following Normandy Remodeling on Facebook, Twitter, and Instagram.