Navigating a Home Remodel: What You Can Expect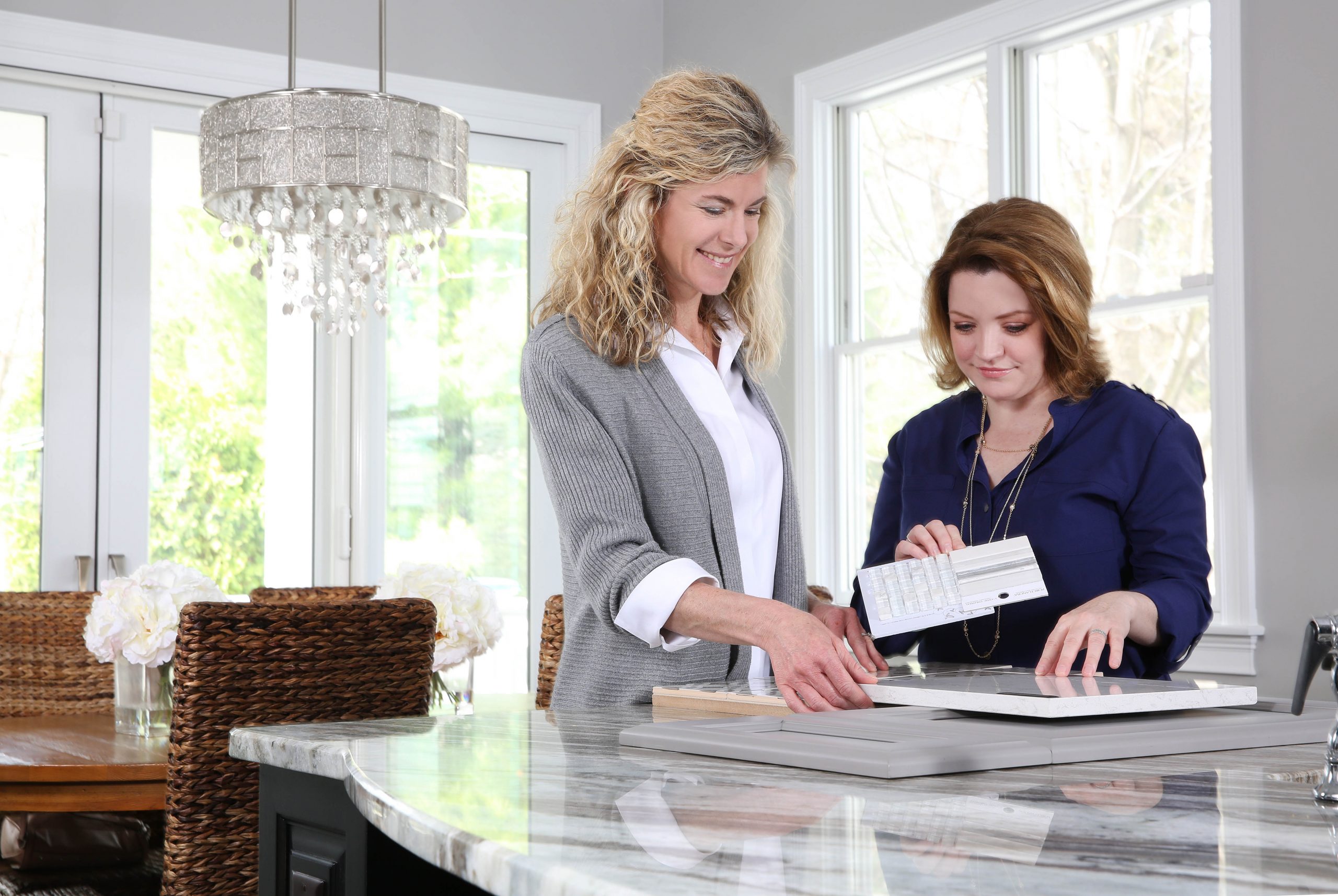 As a design-build firm, Normandy takes away the hassle of coordinating a remodel or home addition. Why? We combine interior design, architecture, and construction under one roof. With us, you will work with a designer who will be your point of contact for your entire project. While remodeling can seem overwhelming, your designer will help to guide you through the process, ensuring that you make informed decisions that will result in a beautiful, functional, and personalized new space.
When working with a designer, you don't have to have a solid idea of what you want to do – that's what they're there for.   Your designer will start by helping you figure out a floor plan and come up with a general direction.
As your go-to throughout your remodel, here are a few areas that your designer will be a valuable resource:
Advising on Materials – A meeting will take place in one of the Normandy Design Studios to pick out all of your selections, including cabinets, tile, fixtures, and exterior details. Your designer will provide information about the options and materials available and will help to visualize the aesthetic that you want.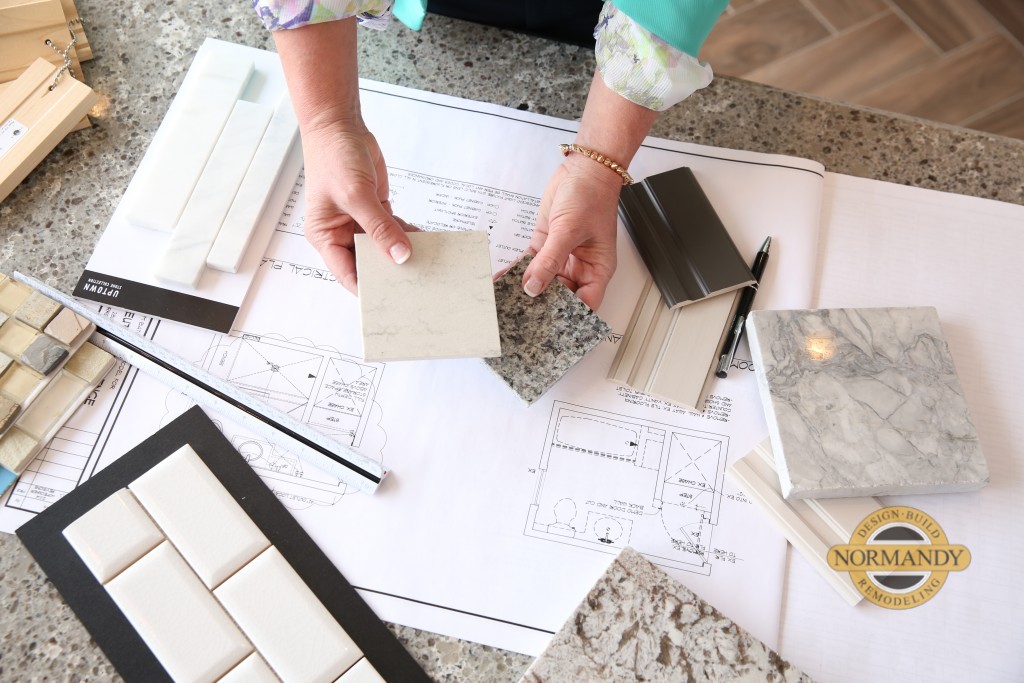 It's important to weigh all of your options, especially when choosing to work with natural materials. For example, wood can expand or contract with the weather. Or, consider that there are certain stones that can stain more easily or require more maintenance than others. It doesn't mean you can't use them, it is just important to be aware of all the possibilities.
Budgets and Timing – Staying on budget is a critical element of every remodel.  As your advocate from design through construction, your designer will help you make choices that make the most of your dollar and ensure that you don't fall victim to "scope creep."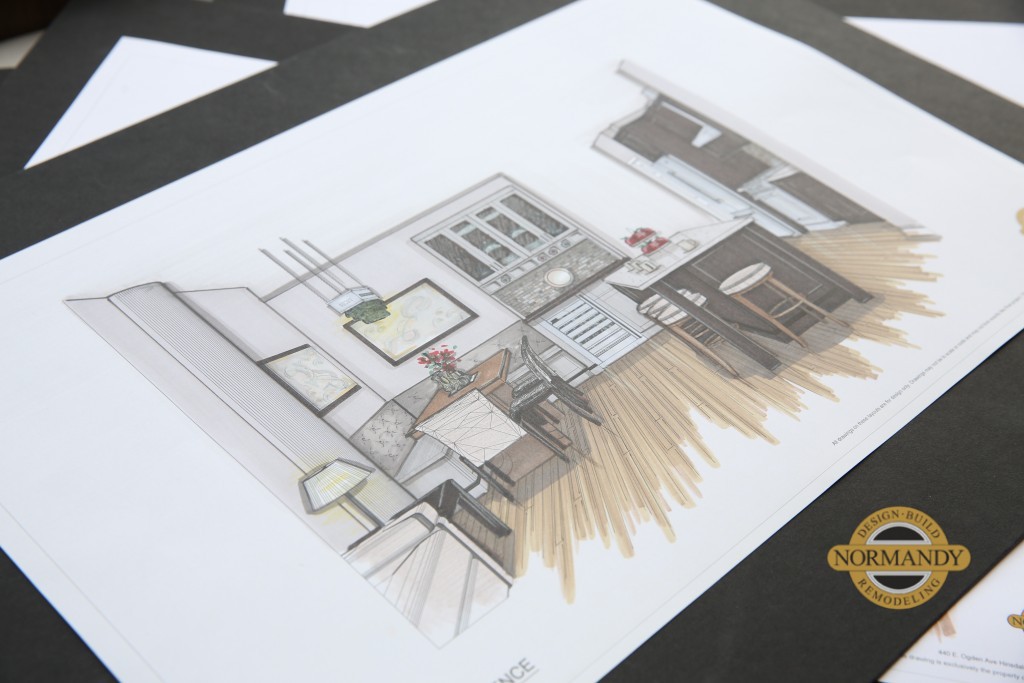 Because Normandy is a design-build company, we are both the designer and the installer. Therefore, we are able to design a project that we know will meet a specific price target. We find this path to be far more predictable and significantly less stressful than working with a designer or architect who may create a solution that you love, but you find out later that the cost to build the design is far beyond your budget.
Keeping the entire team under one roof also creates a significant benefit when it comes to timing. Communication flows freely across the design, architecture, and construction experts, which means any potential delays or challenges can be spotted quickly and resolved promptly.
Fostering Collaboration and Accommodating Changes – If couples don't agree, compromise is important. A designer is great at coming up with new options and perspectives to help find solutions agreeable to both parties.
All in all, designers will take in your input and create a design that works for you. You'll have a say on your drawings and most likely will meet to make changes and updates after you have mulled everything over. The designer's role is to help you find a solution that's the perfect fit for you and your family.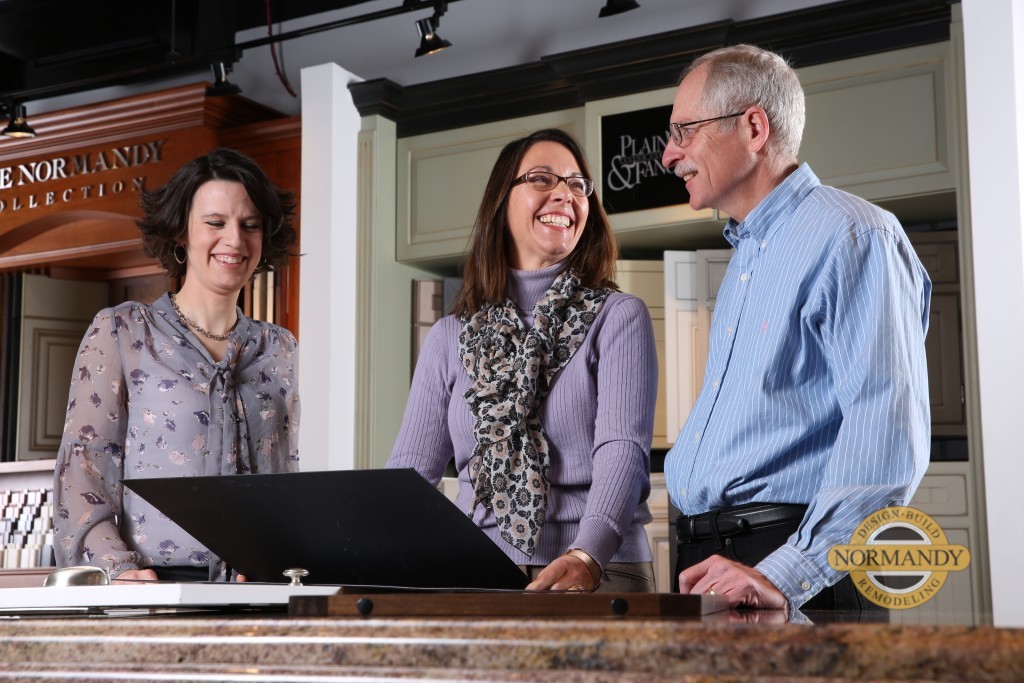 Nobody needs to have all the answers. Your designer is there to help. Opportunities to change your mind during the course of the selection process will present themselves.  However, these changes are typically things like cabinetry and layout, not completely changing the course of the renovation.
All of these changes are determined before signing off, which is when we order materials for installation. The selections are yours and they will be beautifully reflective of your style.
Set up a time to meet with a Normandy Designer to learn more about creating is having a smooth and successful remodeling experience. You can also register to attend one of our upcoming virtual webinars to learn more about the process and find out what you can expect during a kitchen remodel, bathroom remodel, or home addition. Or, follow Normandy Remodeling on Facebook, Twitter and Instagram to see beautiful and innovative designs.