Normandy's "Flat Norman" Goes to Disney World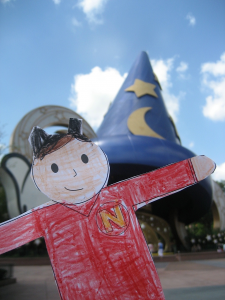 Walt Disney World is a favorite vacation destination for a great many people, including a few Normandy employees; one of whom recently took Flat Norman on her family vacation to "The Happiest Place on Earth."
Kristina Ferrigan handles the event planning for Normandy, but she's also a serious Disney fan.  "I absolutely love visiting Walt Disney World and have great memories of going there as a kid," says Kristina. "The best part of going now with my own children is seeing things through their eyes and developing new traditions for my own family."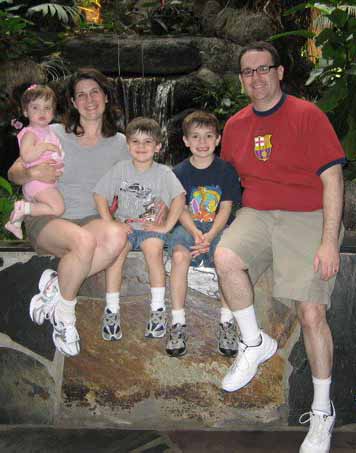 Kristina's kids, ages 3, 6, and 9, we're eager to invite Norman along on their vacation and even gave him his own set of Mickey Ears (seen above). Even at their young ages, the kids have quite a long list of Disney favorites, but love to try new things as well.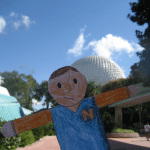 "My husband and sons absolutely love the thrill rides like Test Track and Expedition Everest," says Kristina.  "My daughter is all about the princesses, although she is finally tall enough to ride the Goofy's Barnstormer roller coaster and it quickly made it to the top of her favorites list."
Creating, and continuing, family traditions are a big reason Kristina and her family love visiting Disney. Outside of her family trip, Kristina plays a key role in introducing even more homeowners to the great members of the Normandy team.