Top 13 Kitchen Trends of 2013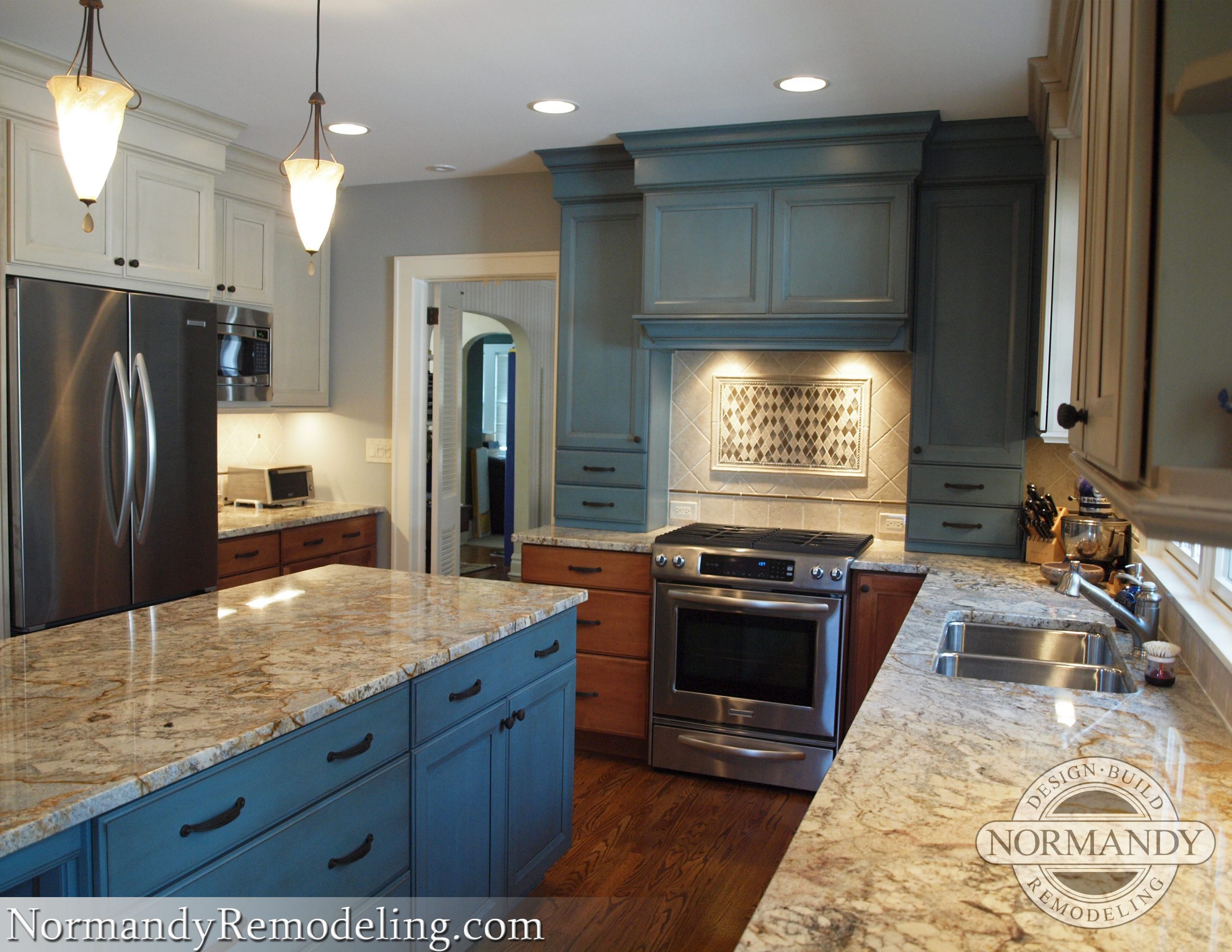 We surveyed the Normandy Design Team and got their expert opinions on what trends they've seen in 2012, and what they're expecting to see a lot more of in 2013.  And here's what they shared with us:
1. Bursts of color throughout the kitchen; it's a retro style that's great for making a statement.
2. Light driftwood cabinetry using oak and walnut woods.
3. Contemporary designs will grow in popularity; 2013 is a year we'll be seeing a lot more clean lines than we have in the past.
4. Gray stains on cabinetry.
5. Colored paints for walls – gray was huge in 2012 and will continue to be very popular in 2013.
6.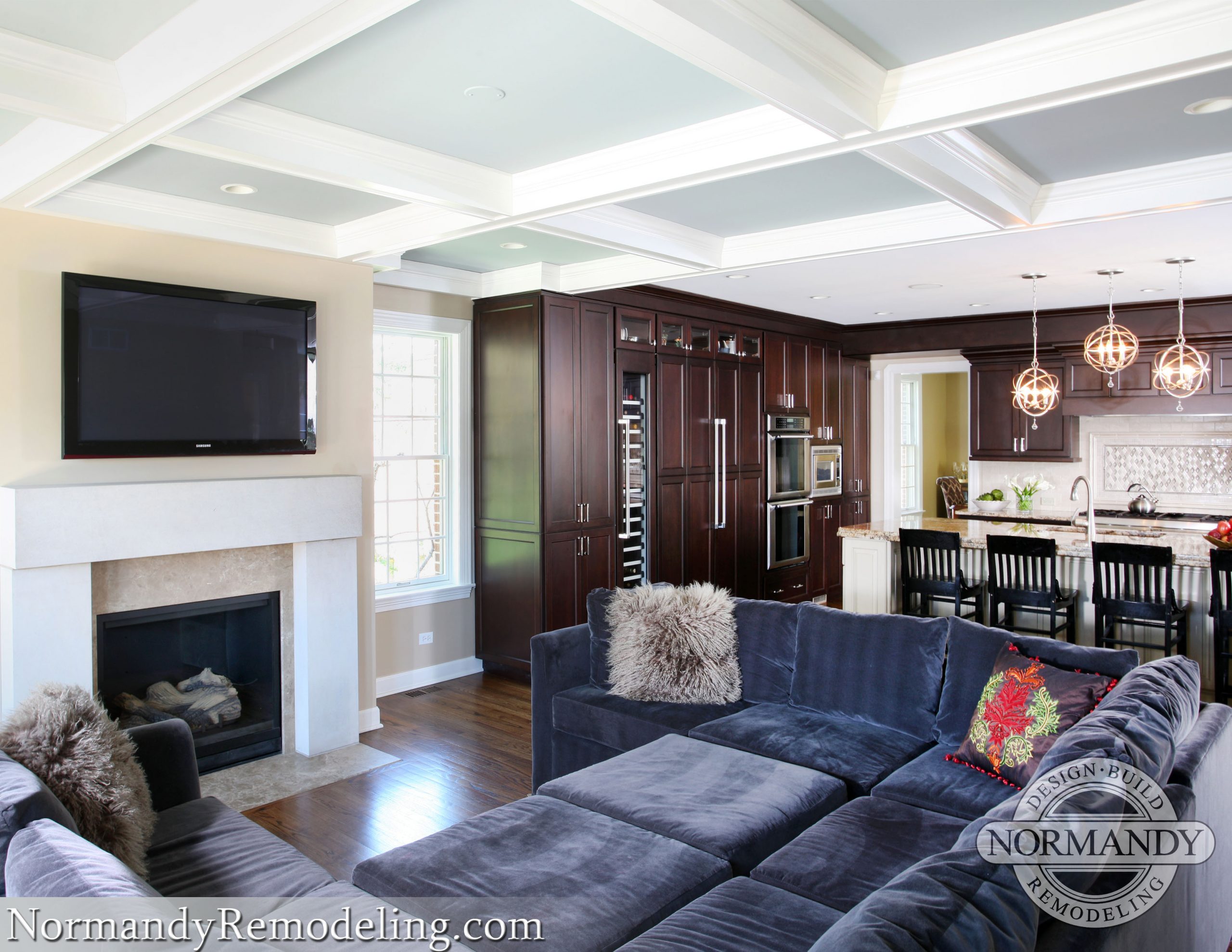 The "live-in" kitchen layout.  This means having the kitchen open to another room in the home, such as a living room.  It's a great idea for people with big families or who love entertaining.
7. Thinner countertops, particularly ½" thick countertops of man-made materials.
8. Rustic materials.  People are highlighting the beauty of natural, imperfect products in the kitchen.
9. Creating a kitchen that can be a multi-purpose space.  Adding seating to an island or creating a media center allows for a homework space or surfing the internet.
10. Low maintenance surfaces and materials.
11. Integration of technology.  Designers are incorporating elements such as iPod/iPad docks, TVs, etc.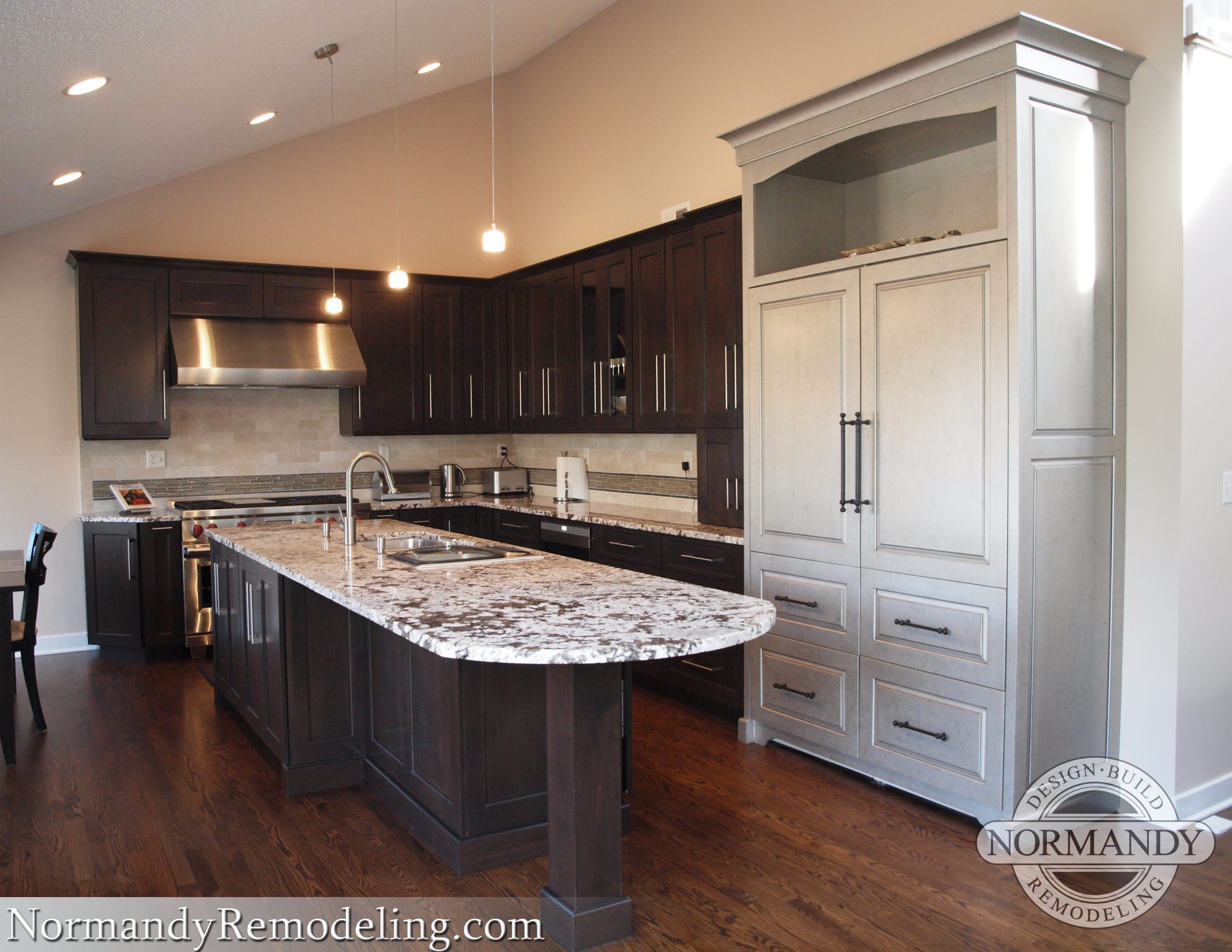 12. Mixing finishes.  Designers are creating interest through mixed finishes, creating focal points out of a particular cabinetry piece, such as a hutch or refrigerator.
13. Large, commercial-scale appliances; this is another way of creating a focal point in the kitchen.
For more pictures of 2013 kitchen trends, check out our Pinterest board we put together of just that!