How to Pick a Kitchen Countertop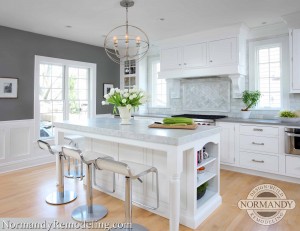 Today kitchen countertops can be a design element in their own right with the wide variety of colors and materials available to homeowners; so it can be a challenge to narrow the choices down and figure out what's right for your kitchen and lifestyle.  According to Normandy Designer, Laura Barber, AKBD, the first thing to do is select a color palette for the entire kitchen, because your countertop should complement the kitchen aesthetic that the homeowner wants. However there is an exception to this rule; when homeowners find a unique stone slab that they fall in love with and choose it to make a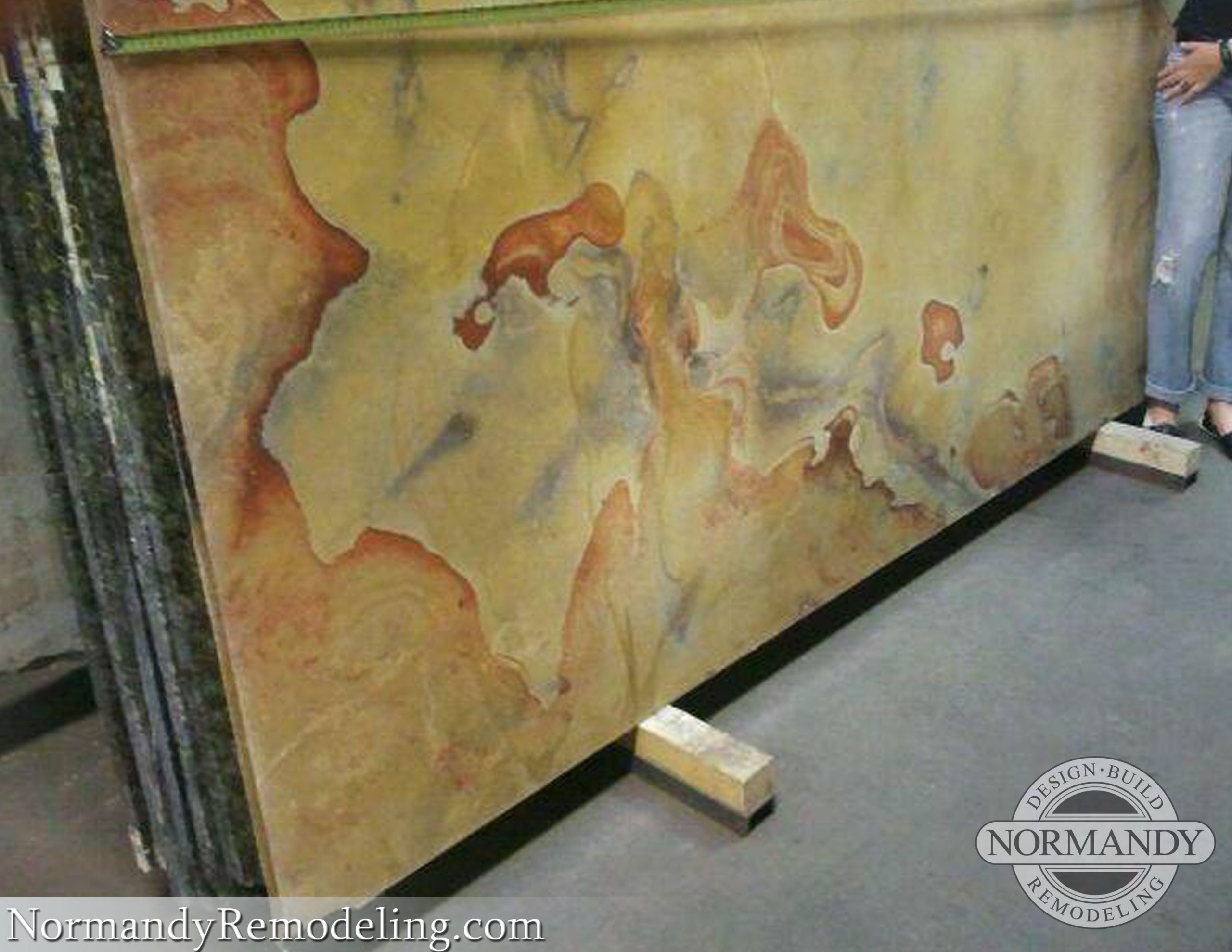 design statement (like the picture at left), the color palette will be determined by the colors and style of the stone slab.  In most cases, though, the countertop color should contribute a certain level of balance to the other elements of the kitchen, such as the cabinets and floors.
Once the color is narrowed, it's time to take the material into consideration.  The choice of which material is best for your kitchen should be based on how much traffic your countertop will endure.  "Granite is a hugely popular choice for countertops because it is very durable and has a wide array of color variations and movement throughout each piece.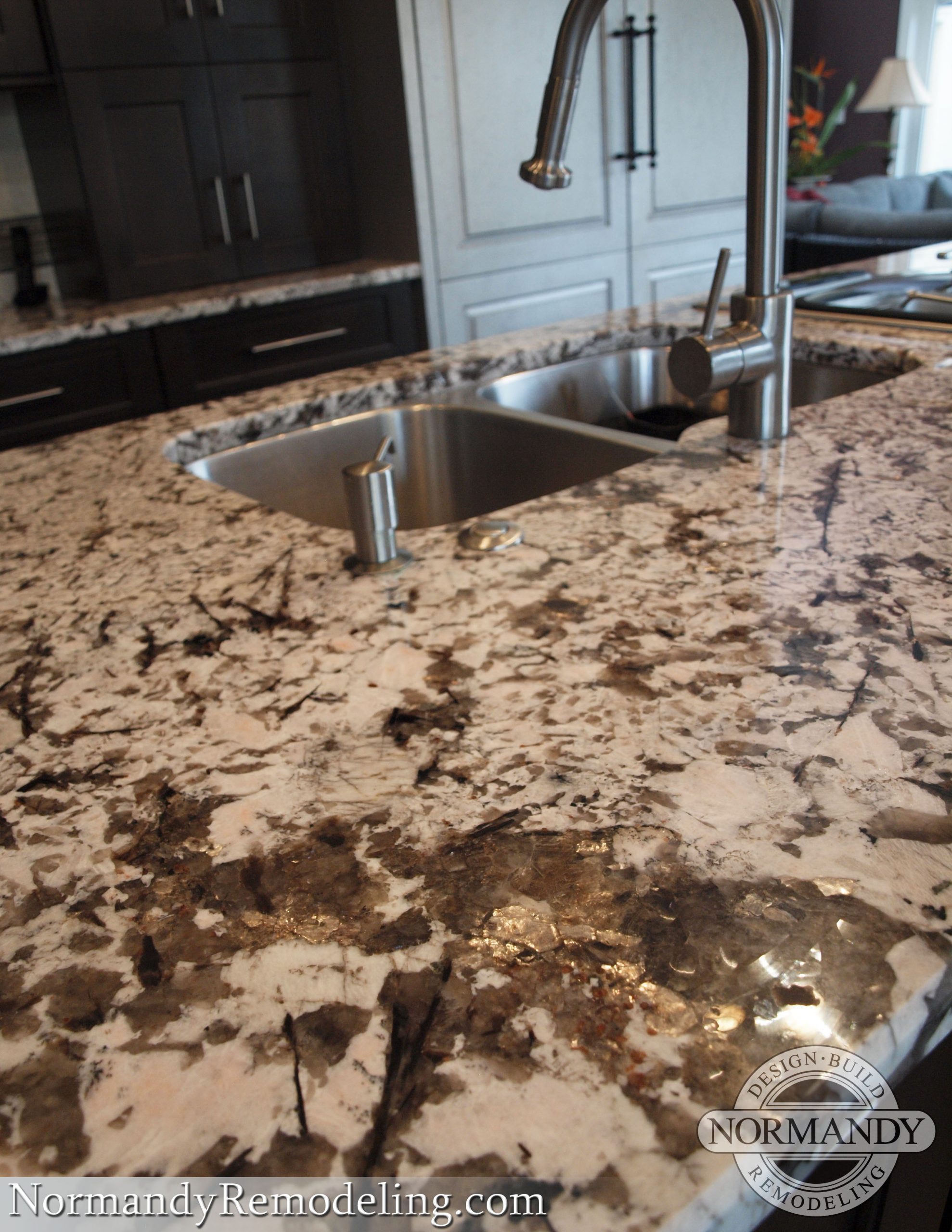 While it is one of the harder natural stones, keep in mind that it is somewhat porous and does require some maintenance to prevent stains," says Laura, "Engineered stone is a very fast-growing countertop trend, due in part to the great advances they've made in imitating natural stones, and the very low maintenance they require, which is very appealing to homeowners."
If you're looking for variation in countertop selections, it's common to see a wood such as walnut used on the end closest to where food preparations are done because wood resists bacteria and can be treated like a cutting board.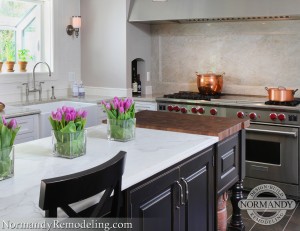 The only maintenance required for the wood "butcher block" is using mineral oil on it once a month to prevent it from drying out or cracking.  Marble is another truly stunning option, but is more porous and softer than other natural stones, causing it to be fairly high maintenance on the homeowner's end.  If you have your heart set on marble, you may elect to complement this softer stone with a more durable option like wood for the high usage areas, as seen in this photo at left.
Laminates have also come a long way in color and texture, and are a solid option to consider at a very affordable price point.
"In short, it's making sure that your kitchen has a balanced look and that all the elements complement each other," says Laura, "The color scheme and material of your countertop are based on personal preference and a material that will support your lifestyle."  Schedule a complimentary appointment with Laura today to have her come to your home and see what magic she can work to achieve your ideal space!