Normandy Showroom Remodel is Complete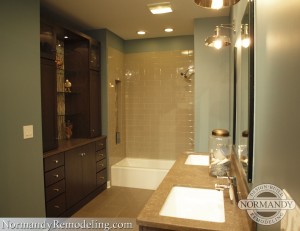 Although it's been complete for a couple of months, the business has been booming and we're finally finding time to showcase our beautiful new displays!
The bathroom display features cool colors and follows a modern style.  The bathroom was designed with a modest budget in mind, showing that stunning results can be achieved with smart design and detailed planning.  What we love about the bathroom:
1.  The concealed tank toilet.  It adds another modern touch to the bathroom and is a great space-saving element.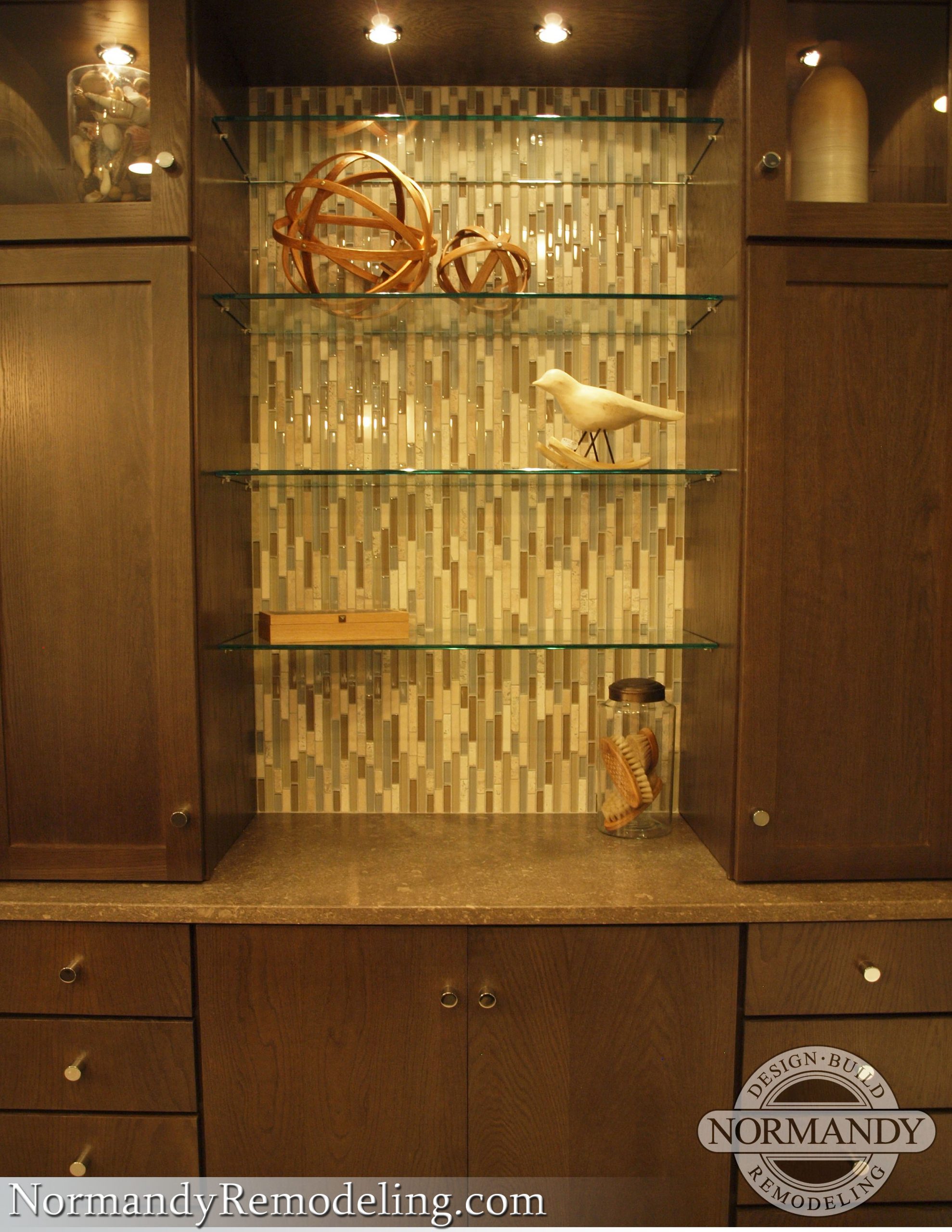 2.  The tile accents in the vanity and shower niche.  These accents add a simple sense of stylish cohesiveness to the bathroom.
3.  The countertops.  The limestone countertops are a beautiful, natural stone option for anyone seeking an alternative to granite.
The new kitchen display follows the transitional style and is an example of the white kitchens that are a huge trend because of their crisp and timeless aesthetic.  What we love about this kitchen: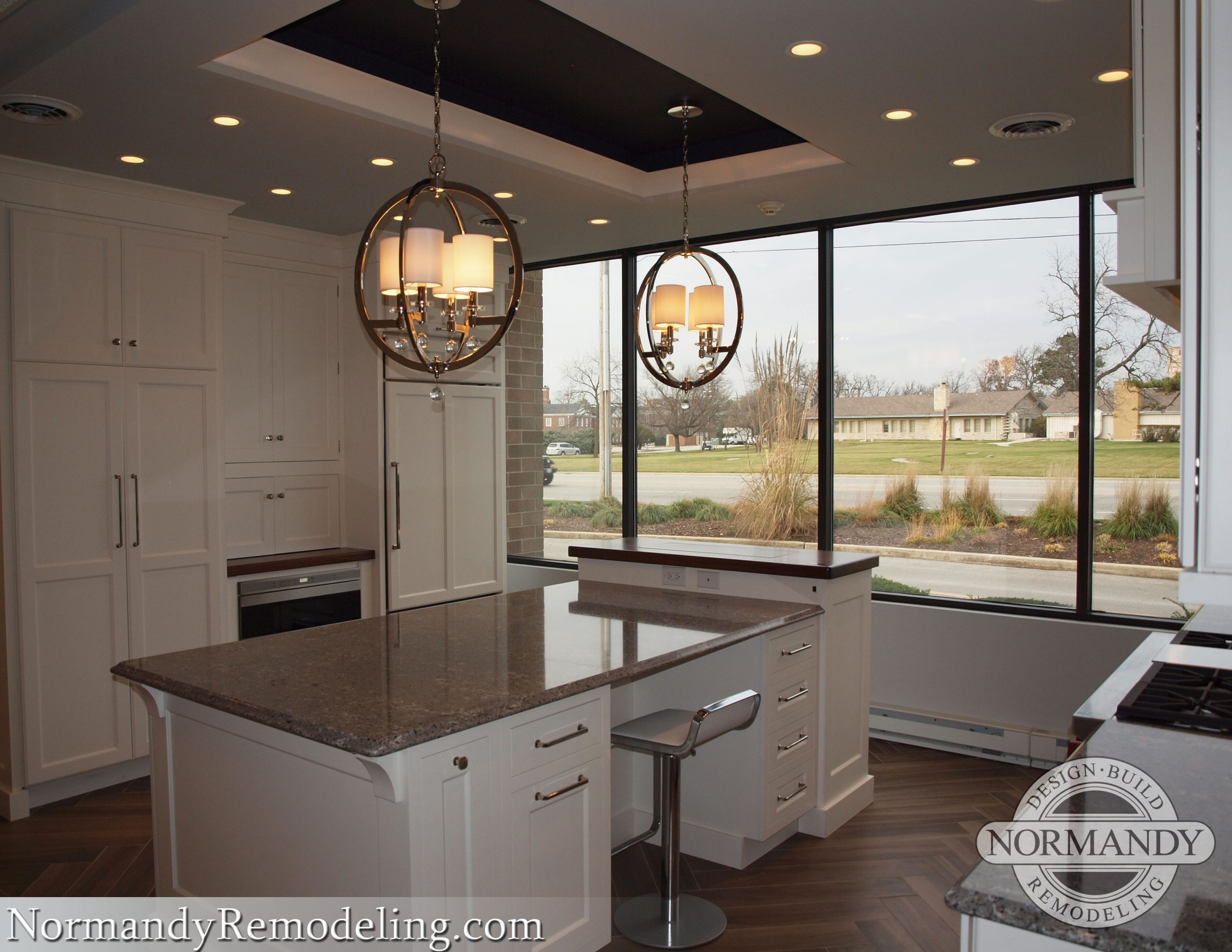 1.  The cabinetry.  This kitchen manages to pull together a variety of cabinet options from the Normandy Collection to give clients fantastic examples of possibilities for their own homes.
2.  The engineered stone countertops.  The gray-infused Cambria countertops really compliment the white cabinetry, while adding a rich contrast to the space.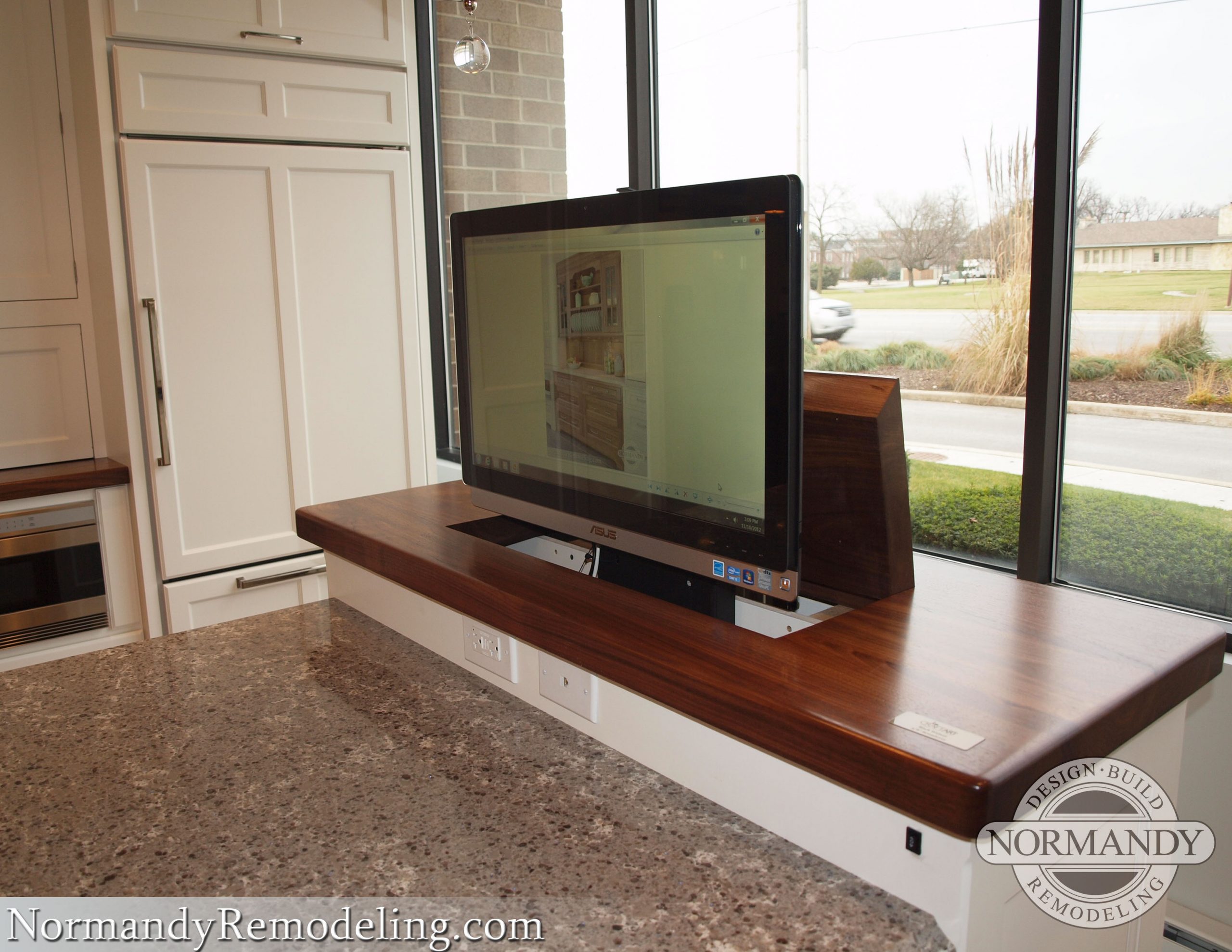 3.  The walnut countertops.  The small portions of the walnut countertop add warmth and variation to the crisp space.  We especially love the "pop-up" lift system on the island for a touch screen computer – it allows the designers quick internet access and a more interactive selection process when they're working with clients.
Normandy Designers Troy Pavelka and Chris Ebert were the masterminds behind these smart designs and did an outstanding job.  To get started creating your ideal space, schedule an appointment with one of them today!