Why Engineered Stone Might Be The Countertop For You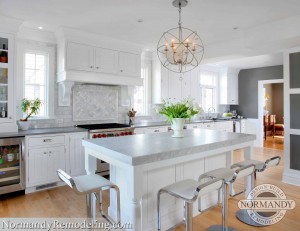 Engineered stone countertops, which are man-made countertops composed of crushed stone held together by a resin, are becoming more and more popular among homeowners.  The reason for their popularity?  In addition to their extremely low maintenance appeal, the ability to mimic natural stone has been making leaps and bounds.  It's truly a great option for those who love the look of natural stone, but aren't fans of the regular maintenance required, such as sealing it.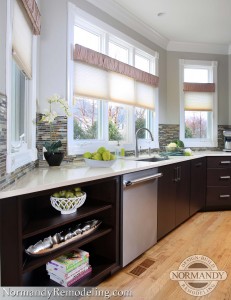 While engineered stone can be comparable in cost to some natural stones, the time and money saved on maintenance is often attractive to homeowners.  Popular industry choices for engineered stone include Cambria, Silestone and Caesarstone because of their strong reputation in the industry and the large variety they're able to provide.