Kitchen Remodel Trends: Engineered Stone Explained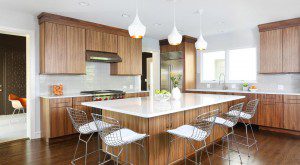 While granite is by no means outdated, more home renovations are starting to incorporate engineered stone countertops. Quartz is a durable and beautiful option that has won the hearts of many homeowners. Here are insights on how this countertop material came to be so beloved.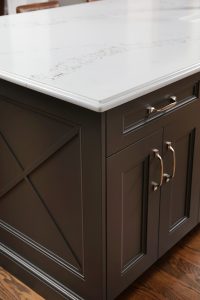 Quartz, also used interchangeably with the term engineered stone, is comprised of quartz stones, pigments, and resins. It has been offered for some time, but it has really taken off in the past few years.
When Quartz was first released it was limited with little variation. Now, manufacturers do a great job of providing different styles and keeping up with current design trends.
One example of this is the movement towards marble.  Marble is delicate and can stain very easily, so it isn't ideal in a kitchen. But now, there are engineered stone options that mimic marble veining really well.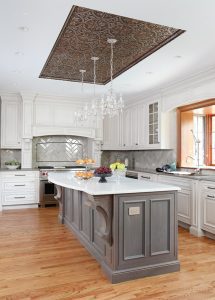 In its own right, engineered stone is different from granite. It not only has its own movement and style, but you also know what to expect. From slab to slab and finish to finish, each style will always look the same.
In a way, you can say quartz is predictable. What you see is what you get – unlike granite, which can vary based on what is coming out of the mountain at that moment in time.
As mentioned earlier, a lot of people opt for Quartz because it is durable and less likely to stain. It should be noted that it is easy to maintain too. Unlike granite, it does not need to be sealed. It can just be wiped down with a mild cleaning detergent as needed.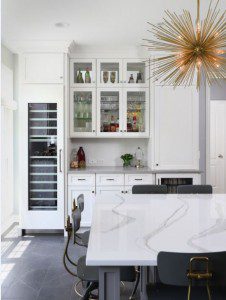 However, there is one myth that needs to be dispelled.
There is a misconception that hot pots and pans can be placed on engineered stone countertops. The truth is, no matter what the material, you should never move something from the range to the countertop. You need to be kind and avoid temperature swings. Your counters can still crack.
To talk about your kitchen remodel, including the countertop options available to you, set up a time to meet with a Normandy Designer.  For more design ideas and inspiration you can check out the Normandy Remodeling photo galleries or follow us on Facebook, Twitter, and Instagram.