Kitchen Island Benefits from Mixing Wood and Stone Countertops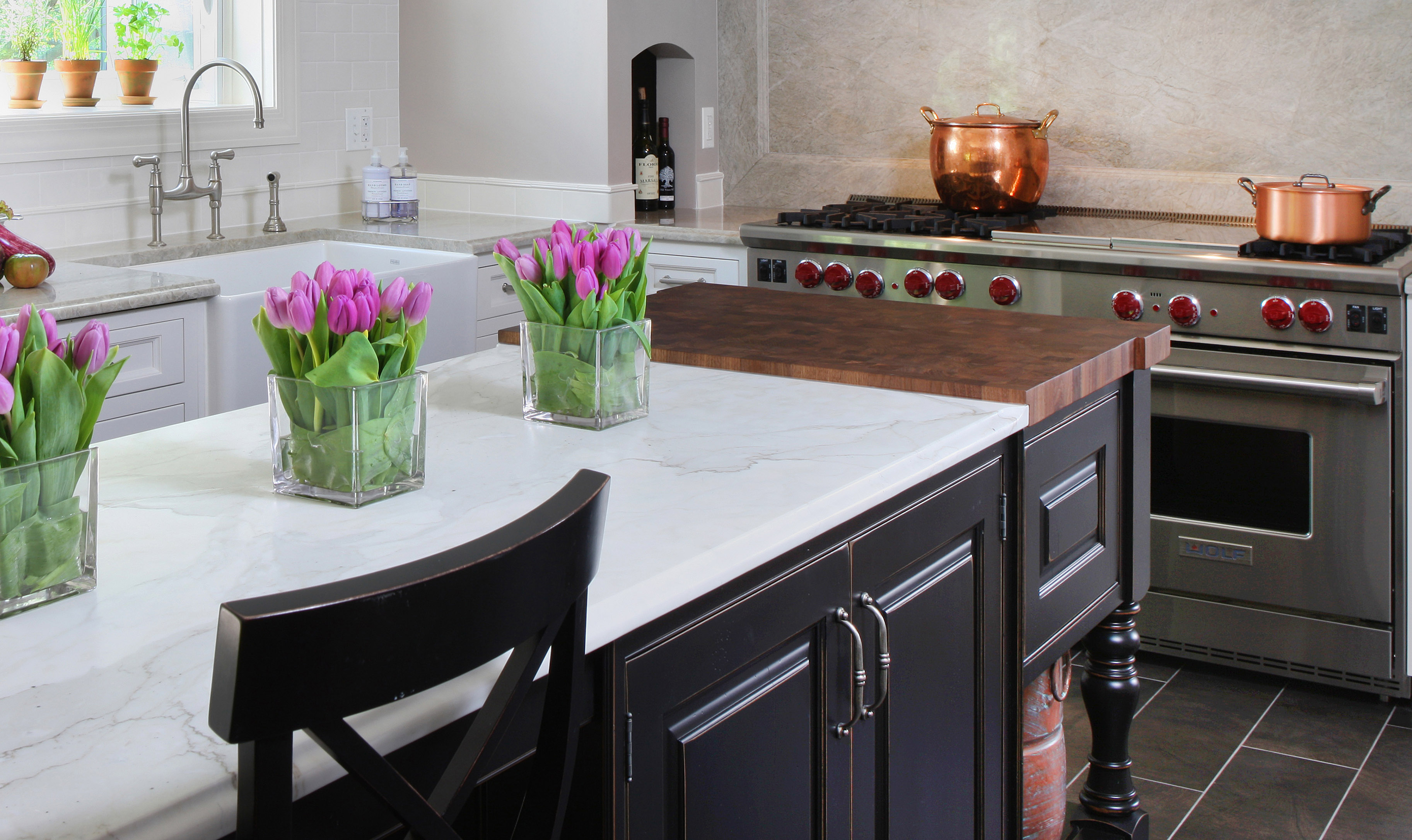 Your countertops are one of the quiet workhorses of the kitchen, regularly standing up to acidic foods, temperature swings, and sharp objects. But some of the most beautiful countertop materials can also be fairly delicate and prone to damage.  Wood countertops or butcher block countertops are two such items that can be incorporated into kitchen counters, and with a few careful considerations, can add a richness and natural beauty sure to be worth the effort.
There are two types of wood countertops, one is a typical wood top, and the other is a butcher block top. The standard wood countertop is similar to what you might find on your dining room table. It has a finish on the wood, and is not meant for direct use as a cutting surface. Butcher block tops, on the other hand, are typically unfinished or oiled and are intended to be used as a work surface in your kitchen.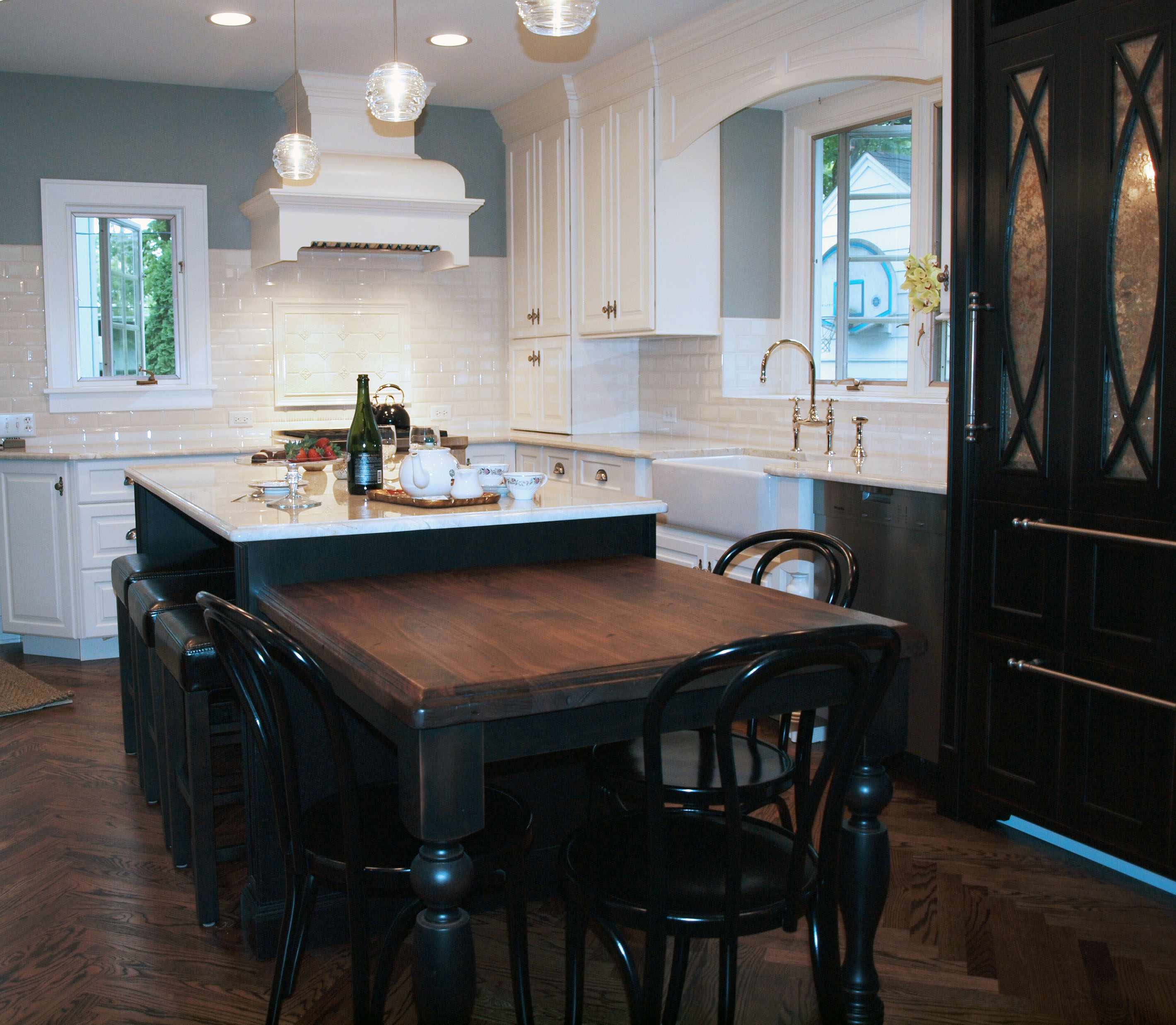 One of the best places for a wood top in most kitchens will be at the island.  The island area typically is used more for dining, entertaining, and light meal prep, and does not usually have as much usage and traffic as the perimeter countertops. Whether you prefer decorative vs a functional wood top is as much a question of personal usage preference as it is about the style of your kitchen.
An aesthetic benefit of adding a partial wood top to your island, is that it can provide a visual break of what might otherwise be a large expanse of stone. This change in material can make a larger island feel more proportionate to the scale of the room while balancing the look of the stone countertops. Another benefit to wood on the island is that it is not cold to the touch if you have seating. And it can be sanded down to look brand new!
While a wood countertop isn't right for every person or every home, it is a unique design detail that is sure to make your kitchen stand out. To find out if this might be right for your new kitchen, you can schedule a time to meet with one of Normandy's talented Designers, or register for an upcoming kitchen remodeling seminar to get your inspiration flowing. You can also follow Normandy on Instagram or Facebook to find even more home remodeling tips and ideas.