Wood Kitchen Countertops Pros and Cons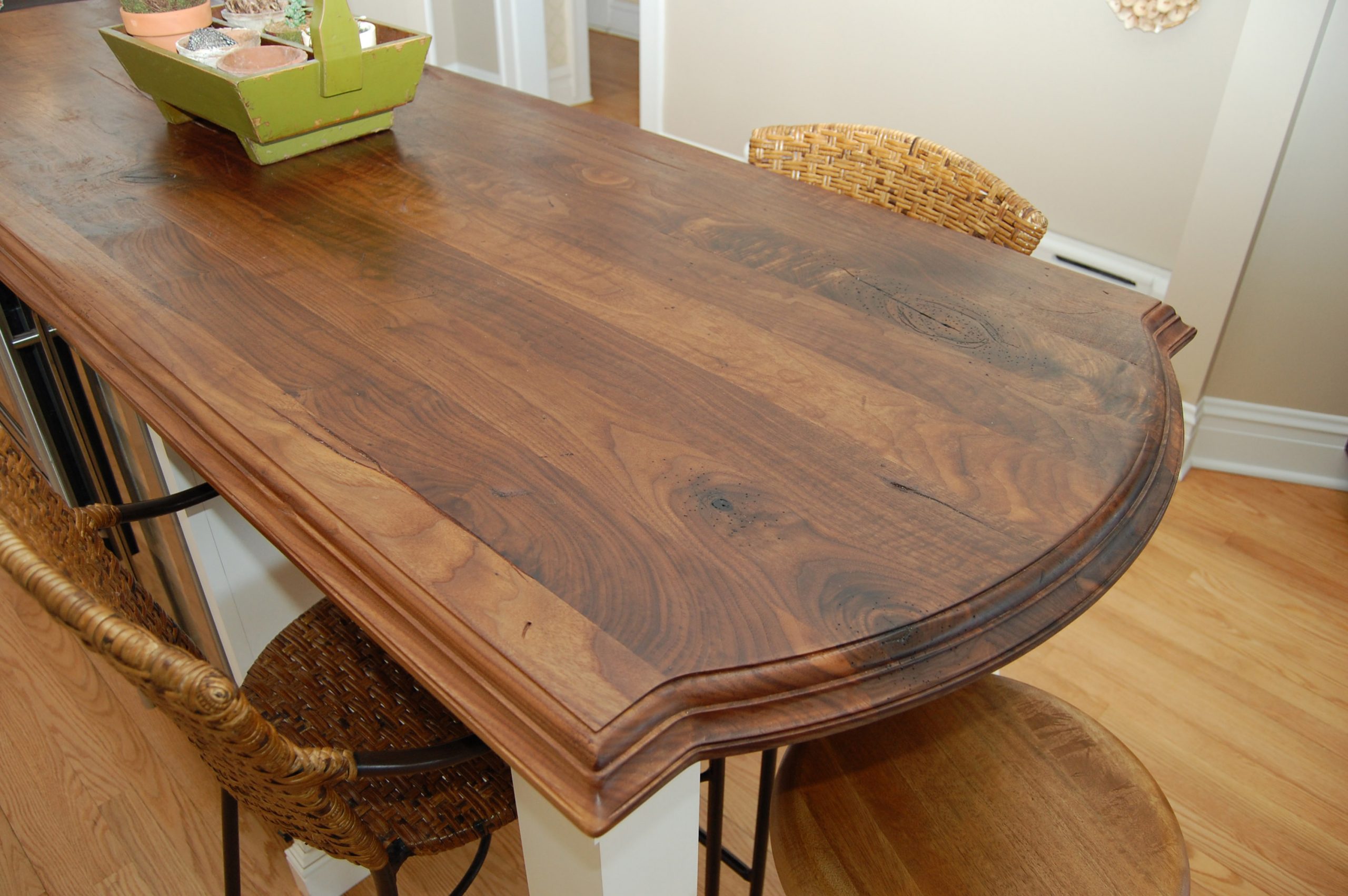 Wood countertops are a fantastic option to create a focal point in a kitchen, however, like other natural countertops, they require maintenance.  In order to keep the countertop from drying out and avoid bacteria build-up, wood tops need to be regularly cleaned and oiled.
Unlike the more commonly found natural stone and quartz countertops, wood tops are more delicate and can be prone to scratches and rings. But the advantage wood tops offer is that they can be sanded down and oiled or refinished if damaged.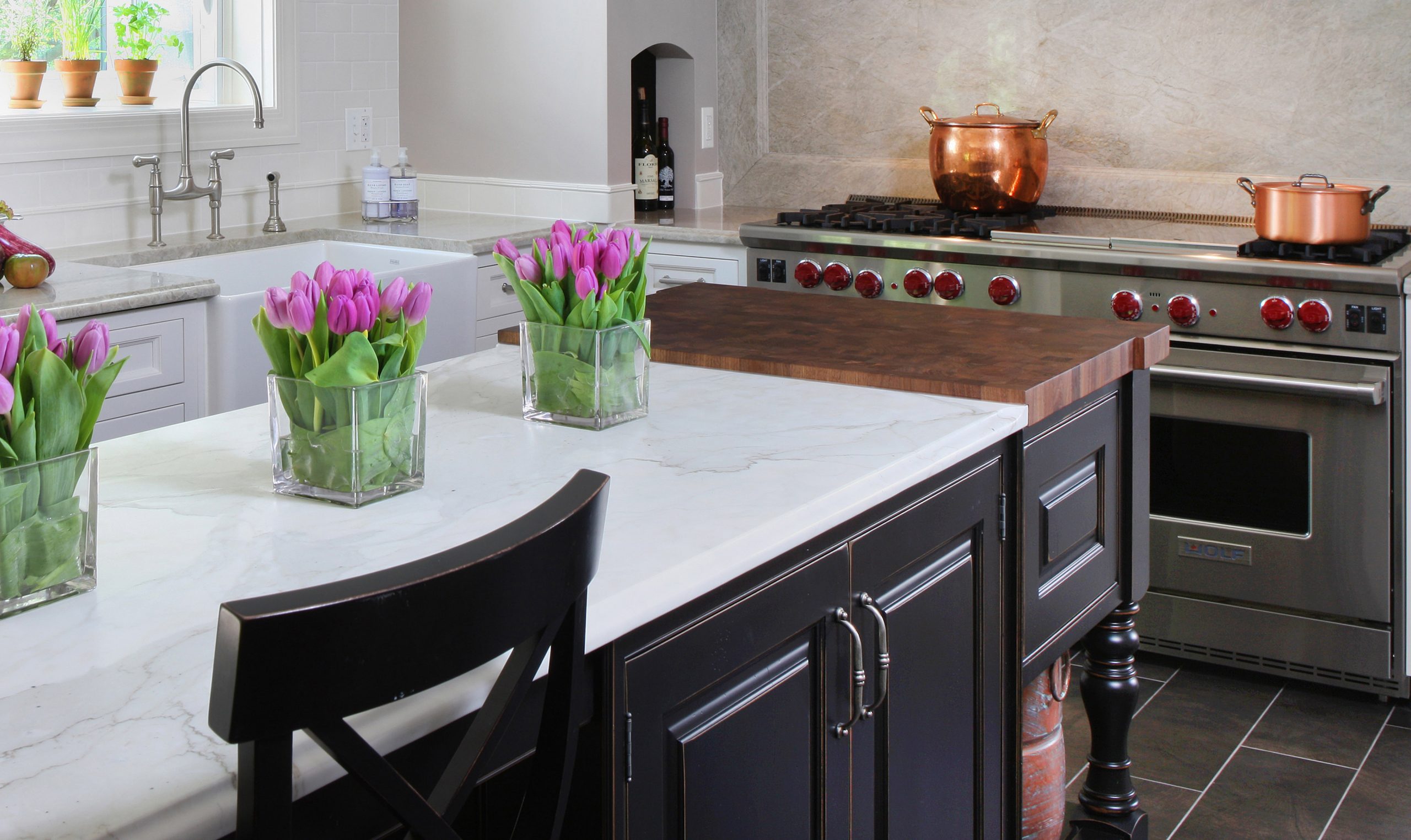 An end grain butcher block is another option for your kitchen to get the best of both worlds.  It adds variety to a kitchen, creating interest and added functionality while allowing for less maintenance than a finished wooden countertop.
End grain butcher blocks and wood countertops are a great way to introduce warmth and texture into a space, and because there are so many wood varieties, it's a material that can fit any kitchen style.  Exotic woods can add a dramatic touch to the kitchen, whereas classic woods fit right in with the traditional style.
If you're thinking of remodeling your kitchen, with or without wooden countertops, it makes sense to schedule a time to talk to a Normandy Designer about the possibilities. You can find ideas galore in the Normandy Remodeling photo galleries. If your social media feeds need a dose of design, follow along with us on Instagram, Facebook, and Pinterest.