Less Is More for Wall Hung Toilets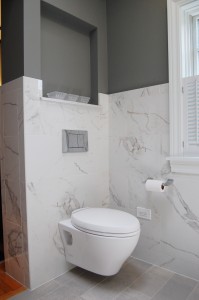 When you think about what you want in a stylish and beautiful bathroom, you probably don't give much thought to the toilet.  With a few exceptions, the toilets we typically encounter do not necessarily enhance the design of the room, but rather are a necessary component of the bathroom that offers little in the way of options and design.  However, a new generation of wall hung toilets is gaining in popularity, and is increasingly finding its way into bathrooms across America.
Popular for years overseas, wall mounted toilets take up less space and are more flexible than the standard toilets found in most homes.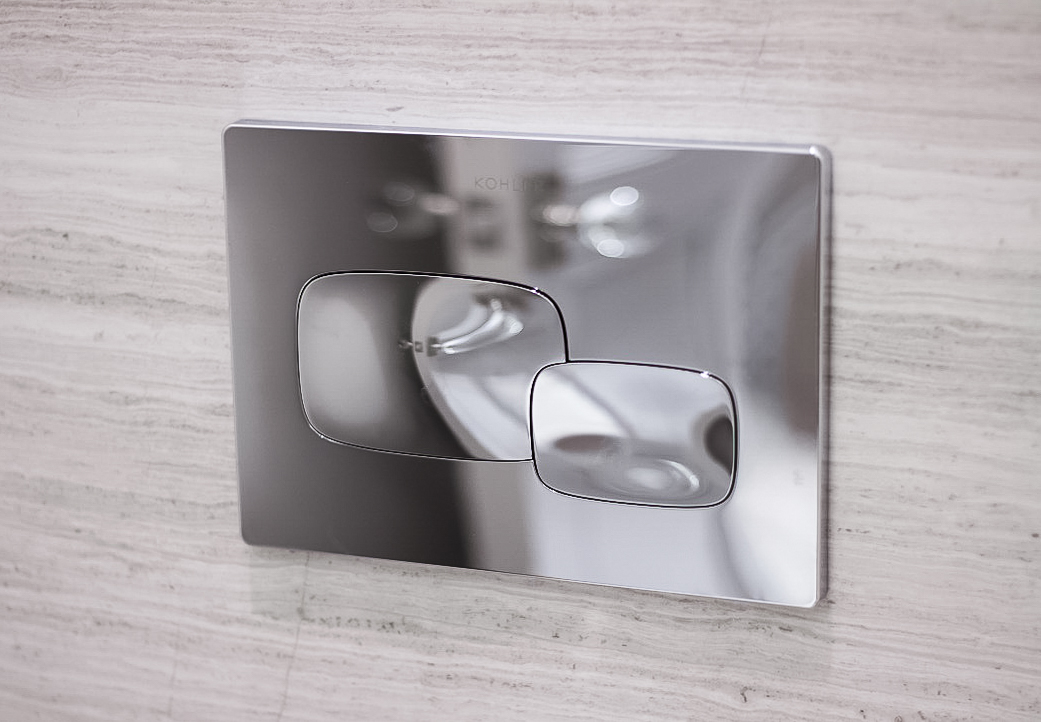 The water tank is concealed within the walls of the bathroom, giving it a modern look while saving space and making it easier to keep clean.  You can position the bowl at any height that you wish, and the removable flush plate gives you easy access to the tank, if you should have the need to service the flushing mechanisms.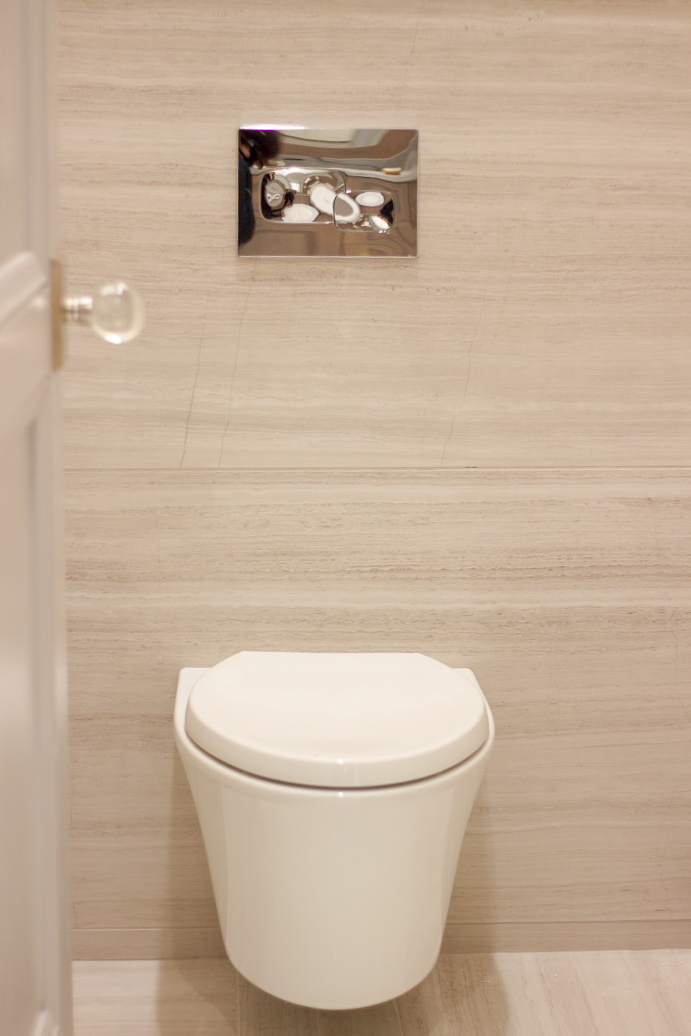 One of the primary reasons people choose a wall hung toilet for their new bathroom is for the aesthetic.  The toilet bowl appears to be floating, and the lack of a visible tank provides a very clean, minimalist look in the bathroom. The extra inches that you save by moving the toilet tank inside the wall also make this a perfect choice for bathrooms that are tight on space and need to make the most of every available inch.
Cleaning is also a major benefit of the wall hung toilet, as the minimalist nature of the design leaves fewer crevasses and curves to clean.  The wall mounted design leaves the ground free and clear so mopping under the bowl is quick and easy.
There are a wide variety of bowl styles, flush plates and placement options that should be considered when adding a wall hung toilet into your bathroom design.
If you're considering a bathroom remodel and want to learn more, you can request a time to talk with a designer or register for one of our upcoming remodeling seminars. You can also follow Normandy on Facebook or Instagram for design inspiration, tips, and home renovation ideas.