Small Bathroom Storage Ideas
Maximizing storage in a small bathroom is key, but doing it in style can be another issue altogether.  Normandy Designer Leslie Molloy, CKD, was kind enough to share some tips that she uses to create more storage in a small bathroom.
"Medicine cabinets are an obvious storage solution, but I'll take it a step further and recommend recessed medicine cabinets because they aren't as visually obtrusive.  A big thing to keep in mind with a small bathroom is that you want as little as possible sticking out into the space.  Recessed wall and shower niches are also great for items used daily.  Cabinetry towers are great for a small bathroom," says Leslie, "You can get lots of additional storage in a design element that doesn't take up too much vanity space.  Plus, they draw the eye up to the ceiling making the room look bigger.  I'd recommend one in the center of a small vanity, or one on each end of a big vanity"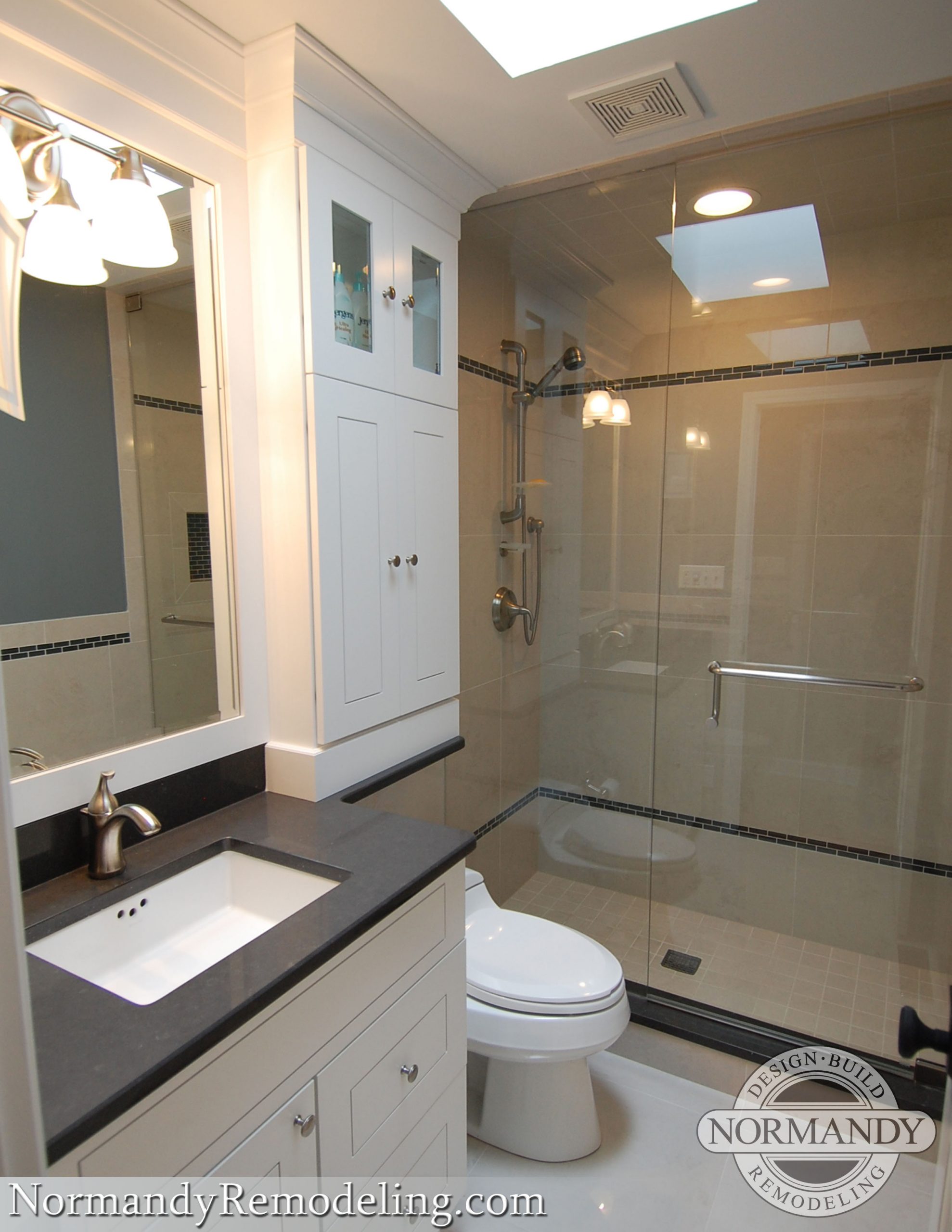 "Another way to add storage is to incorporate a cabinet tower on a banjo countertop (when the countertop from the vanity carries over the toilet).  I'd also recommend more drawers in the vanity of a small space.  This is doable because in a bathroom you typically need space for small items and adding drawers helps maximize and organize the space."
Leslie is fantastic at resolving design, layout, and functionality issues, all while creating a stunning space. If you are contemplating updating your bathroom or looking to make more changes to your home, you can set up a time with Leslie to talk about the possibilities. You can also learn more about bathrooms and other remodeling projects at an upcoming workshop. Check out the photo gallery or follow Normandy Remodeling on Facebook and Instagram for even more home tips and inspiration.