What You Need to Know About Water Tiles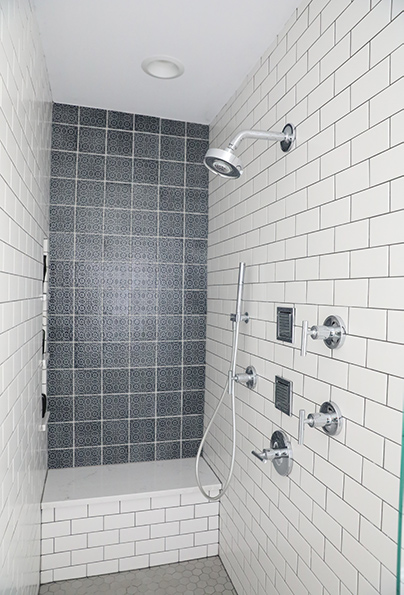 Water tiles are body sprays for your shower that lie almost flush with the wall in your shower, which makes them very appealing as compared to traditional body sprays that are more obtrusive.
They are a great way to integrate a spa-like atmosphere into your bathroom while being low profile enough to serve as accents to a shower and have a nice, sleek look. Water tiles come with a variety of options, including several numbers of nozzles and colors from which to choose.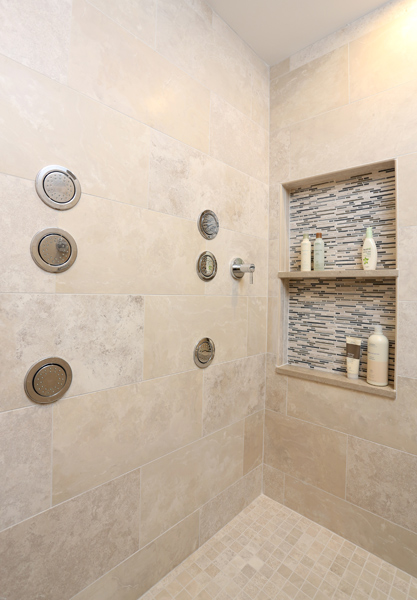 Be aware, however, that the placement of the water tiles is key because their pivot abilities are limited in comparison with traditional body sprays.
You need to account for factors such as how big the shower is, and where you're going to be standing to achieve the desired result.
With so many people re-imagining their bathrooms as spa-inspired retreats, water tiles are a way to bring soothing water therapy home. With their low profile and streamlined appearance, you can still have a beautiful tile design in your bathroom.
Still, craving inspiration?  Check out our Bathroom Photo Gallery. We also share ideas on Instagram, Facebook, and Pinterest. Follow along for the latest.