Normandy Designers Give New Meaning to "Collecting Hardware"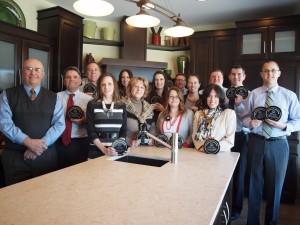 The Normandy Designers recently attended an awards ceremony for the National Association of the Remodeling Industry (NARI) Greater Chicagoland chapter, and left with almost every single award!  There were eighteen "Remodeling Excellence Awards" handed out, and various Normandy Remodeling Designers received an astonishing seventeen of them.  The designers were thrilled to have their hard work recognized by their local industry peers; although, it's not exactly a new experience for them.  Normandy projects have previously been recognized with twelve Remodeling Excellence Awards in 2011 and five in 2010.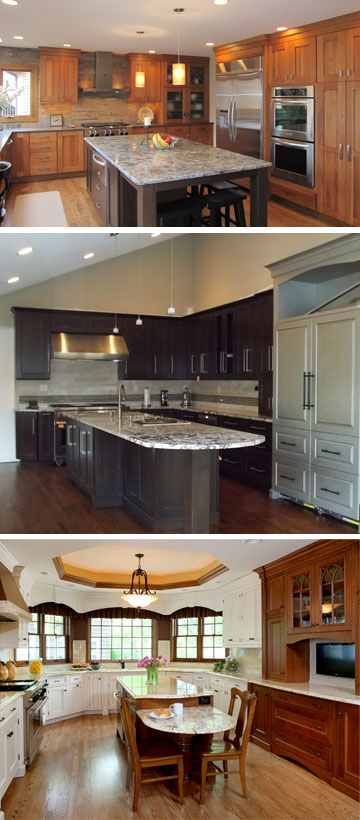 The project entries were judged by industry experts and were evaluated on problem-solving, functionality, aesthetics, craftsmanship, innovation, degree of difficulty, and entry presentation.
The 17 awards represent the work of 12 different Normandy Designers; Chris Ebert, Gary Cerek, Heather Dalskov, Jennifer Runner, Kathryn O'Donovan, Leslie Molloy, Leslie Lee, Stephanie Bryant, Terry Tondelli, Tony Tondelli, Troy Pavelka, and Vince Weber.
"We've been fortunate to work with adventurous and design-savvy homeowners whose partnership with our designers has led to these amazing projects," says Andy Wells, Co-Owner and General Manager of Normandy Remodeling. "Our designers take the homeowner's inspiration and add their passion for design and extensive product knowledge to create these beautiful spaces that are recognized by our peers as being among the best in Chicago, which is extremely gratifying."
Categories of award-winning projects included a kitchen, bathroom, additions, interiors, exteriors, and entire house remodeling. In addition to these Remodeling Excellence Awards, Normandy has also won 5 national design awards in 2012, in addition to 4 professional recognition awards, bringing the total awards won during 2012 to twenty-six.