The Right Way to Incorporate an Island in your Kitchen Remodel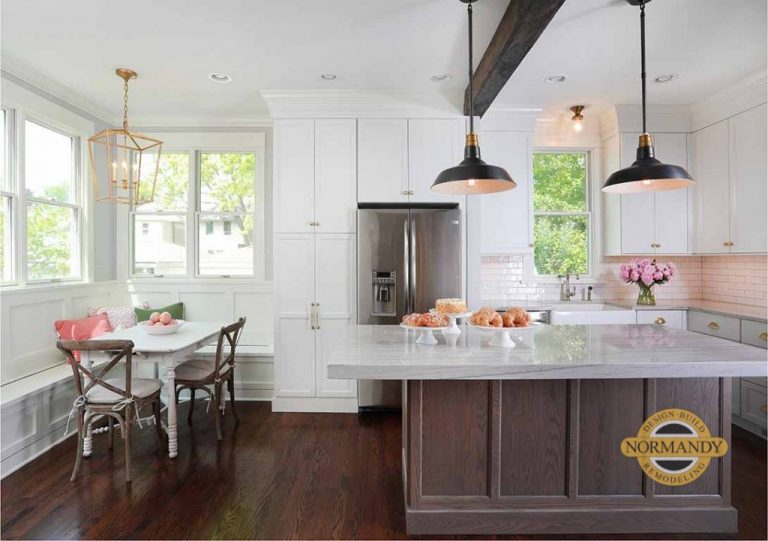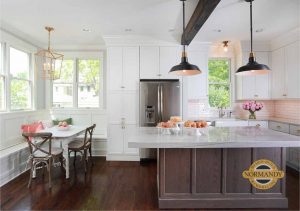 When completing a kitchen remodel, a common request is for an island. Although high in demand, there are a few key items to consider before incorporating one into your space. Here are some tips from Normandy Designer Karen Chanan as to whether an island will enhance or inhibit your kitchen.
"Many homeowners have their heart set on an island," said Karen. "However, the purpose of the island and size of the kitchen are really the deciding factors as to whether or not it will work."
This is what you need to evaluate: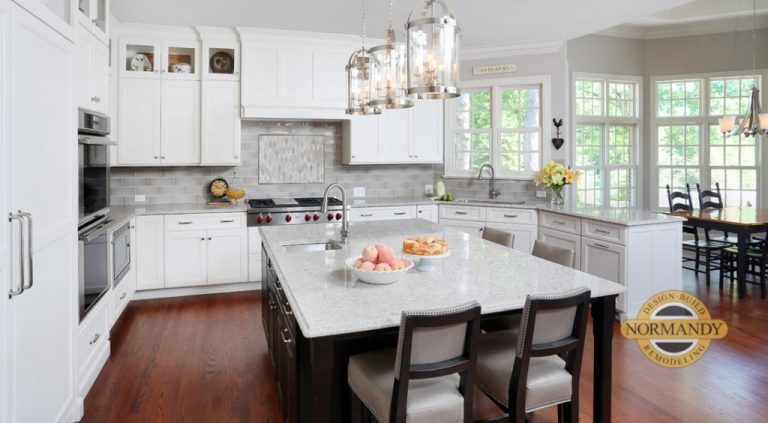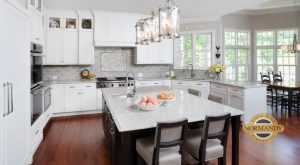 Comfortable Clearances – In general, clearances usually help determine the size of the island. According to the National Kitchen and Bath Association (NKBA), there generally needs to be at least 42 inches between countertops and appliances. Overall, this standard ensures a level of comfort when working in your kitchen.
"If you need to open your dishwasher or pull out a cookie sheet from your oven, you don't want the cabinetry behind you to get in the way," said Karen.
At the same time, you also need to consider traffic flow if you are looking to add seating. If it's a high-traffic area, you don't want anyone to have to get off their chairs in order to allow others to pass back and forth.
Future Functionality –When it comes to the functionality of the island, Karen usually has her clients think about the following questions…
Will the island be used for food preparation?
Will it require a cooktop?
Are you planning on using the island for entertaining?
Do you envision this as a dedicated spot for family meals? If so, do you have additional seating when you are entertaining guests?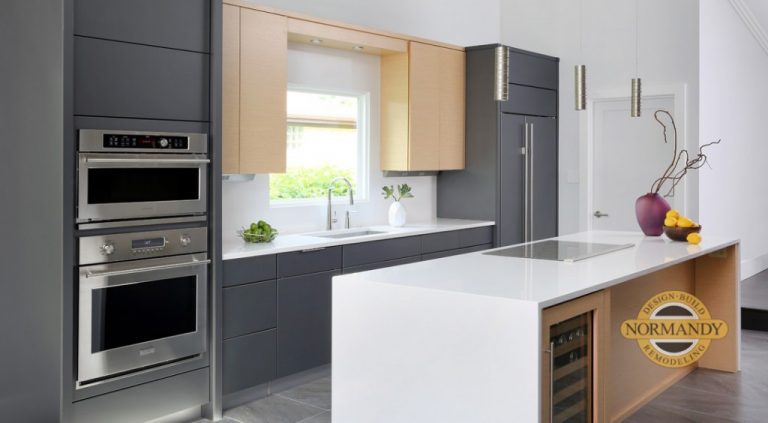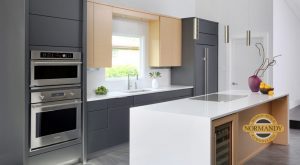 "Overall, these questions help pre-determine what the island will be used for," said Karen. "From there, we can determine the features that the island will need."
There are plenty of features to choose from, including primary sinks, prep sinks, cooktops, and seating. Depending upon the situation, the island can also have two levels, helping to serve more than one purpose.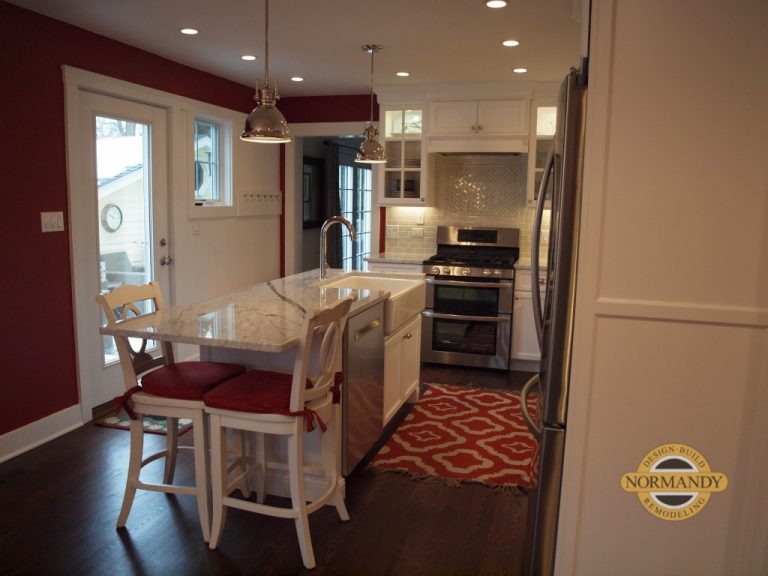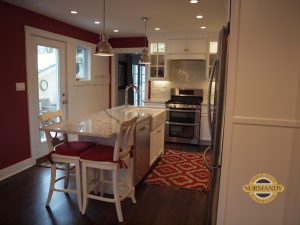 "A lot of this goes back to clearances too," noted Karen. "If you want seating and prep space, your kitchen needs to be large enough."
If an island will not work in your current space, all is not lost. "Sometimes, adding on a small addition will provide the additional square footage needed," said Karen. "Or, a peninsula or small overhang designed to accommodate a couple of stools can sometimes do the trick."
Set up an appointment with Karen to kick start your kitchen remodel. Or, learn more about the remodeling process by registering to attend an upcoming educational seminar. You can also visit the Normandy photo gallery or follow Normandy Remodeling on Facebook, Twitter, and Instagram for more kitchen ideas and inspiration.