Is an Extra-Long Island Right for Me?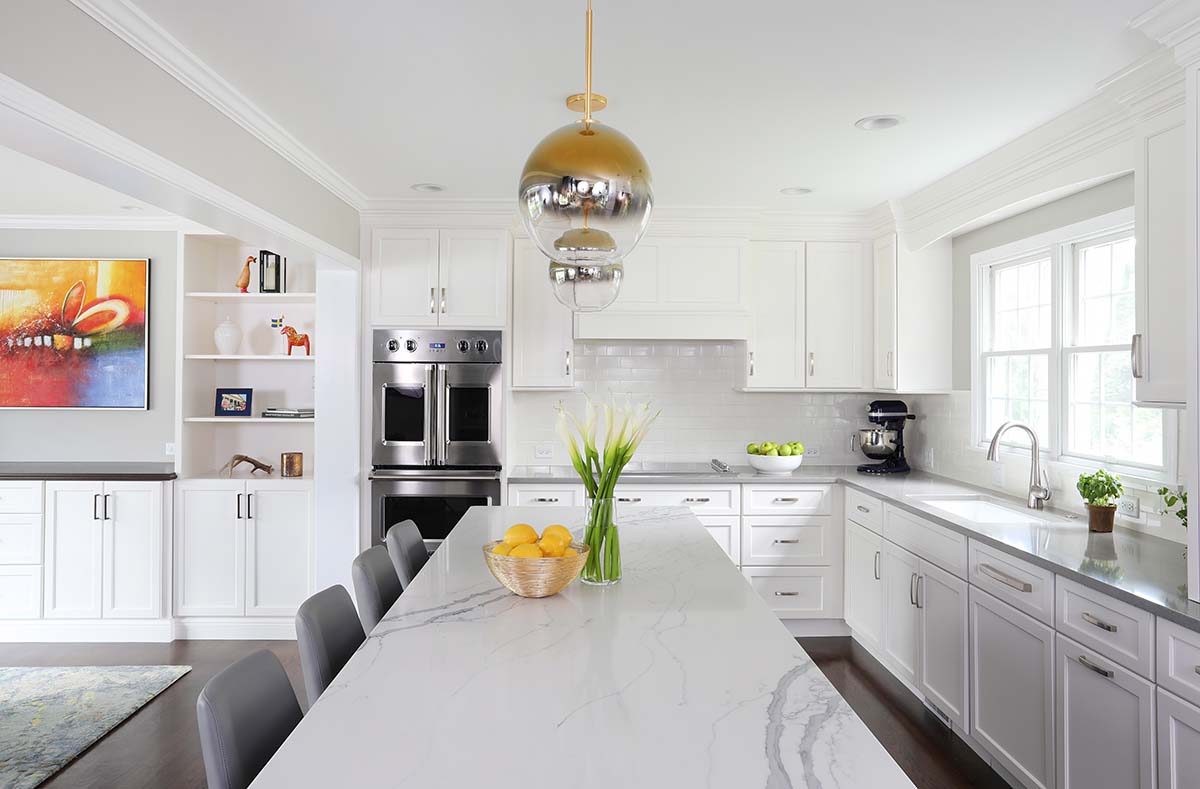 As kitchens have become more and more connected to our living spaces, they've changed from being solely functional to being social gathering hubs. Islands are often a central player, having a whole host of roles now, and the longer it is – the more you can pack into it.
Extra-long islands can be multi-purpose and naturally come with a broad expanse of counter space, something every kitchen can benefit from. But, you'll need to factor in traffic flow and certain planning challenges such as space and layout when designing your own.
Here are a few definite advantages of an extra-long island: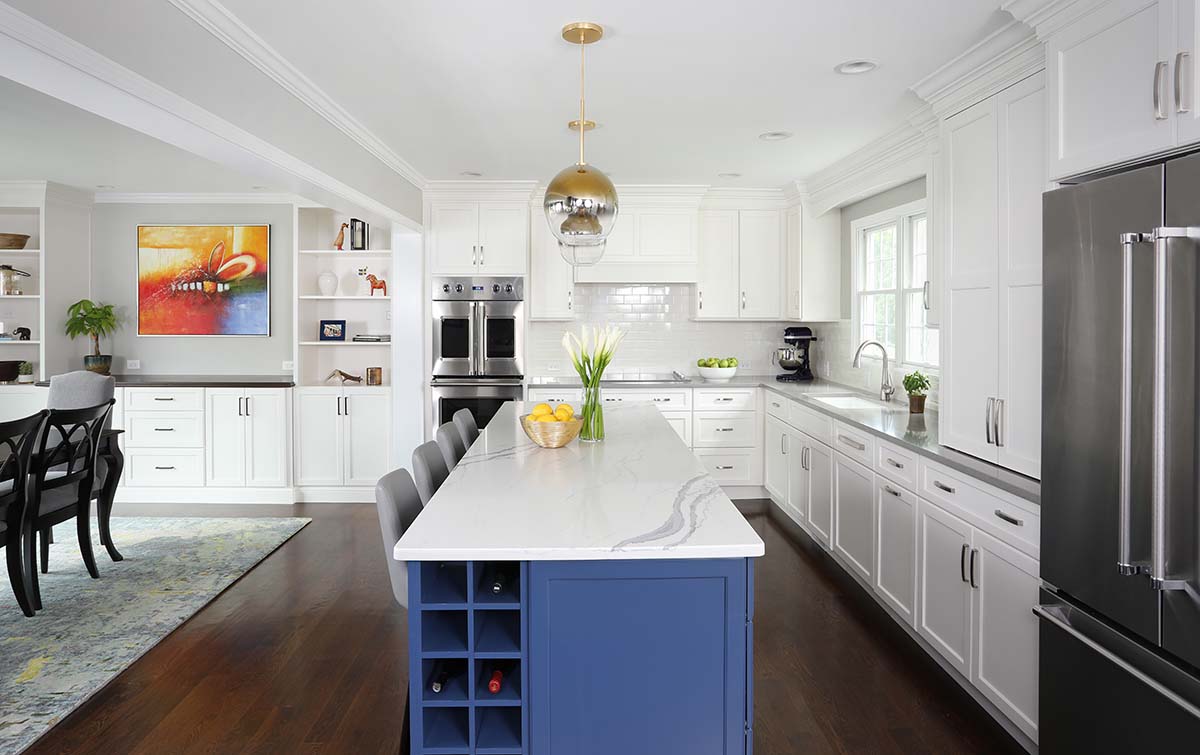 •   Extra counter space for meal prep or a spot to do your baking.
•   Additional storage – long islands can provide more cabinet space under the counter
•   Added seating – you can fit more seats for an integrated dining area.
•   Space definition – it can form a virtual divide between the kitchen and adjoining spaces without closing it off.
If you are thinking of remodeling your kitchen and an extra-long island appeals to you, you can set up a time with one of our Designers to talk about the possibilities. You can also learn more about additions, kitchens or other remodeling projects at an upcoming workshop. Check out the photo gallery or follow Normandy Remodeling on Facebook and Instagram for even more home tips and inspiration.