Flexible Workstation for the Family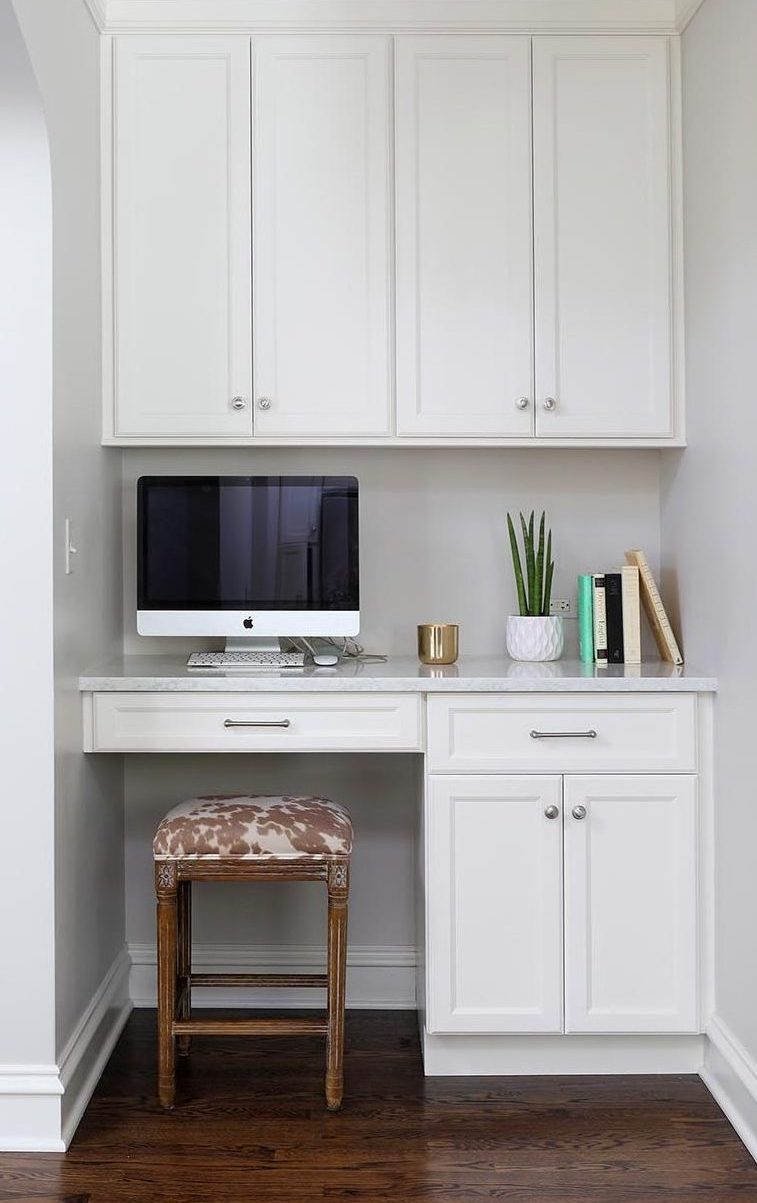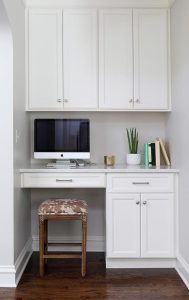 If you're tired of everyone's phones, laptops, and paperwork hogging the kitchen countertop, you're not alone. A custom-built desk area in your kitchen may be just what you need. A chic spot nestled into your kitchen can function as a message center for your busy family and help you stay organized.
Some consider a kitchen desk a thing of the past, but there has been a bit of a resurgence of a more flexible workstation for the family. It's a contemporary and compact spot to plug in, post a grocery list or everyone's schedule for the week.
"With any kitchen office, using cabinetry and materials that complement the rest of your kitchen will help it blend in seamlessly," said Normandy Designer Maury Jones. "It will also help to conceal practical storage solutions for mail and paperwork."
Here are a few reasons to consider a kitchen workstation: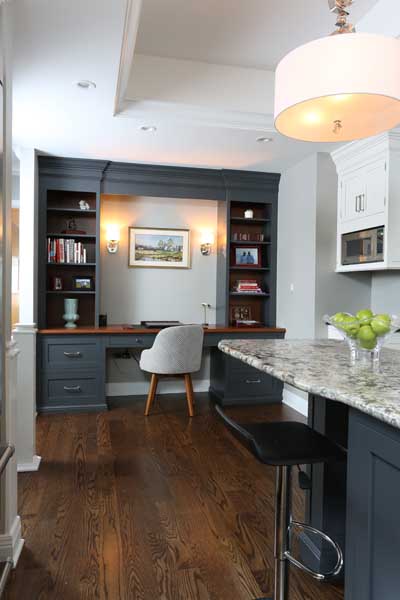 •  Dedicated charging station for your family's electronics.
•  Protecting your electronic gadgets from grease and spills that they are prone to when hanging out on your countertop.
•  Homework station for kids while you meal prep or put groceries away.
•  Keep bills, permission slips and important papers organized.
•  Healthy work/life balance – a designated spot for finishing last minute details or quick emails.
If you think the kitchen makes the perfect spot for a family message center, and are thinking of updating your kitchen or another space in your home, you can set up a time with Maury to talk about the possibilities. You can also learn more about additions, kitchens or other remodeling projects at an upcoming workshop. Check out the photo gallery or follow Normandy Remodeling on Facebook and Instagram for even more home tips and inspiration.