Cheers to Basement Bars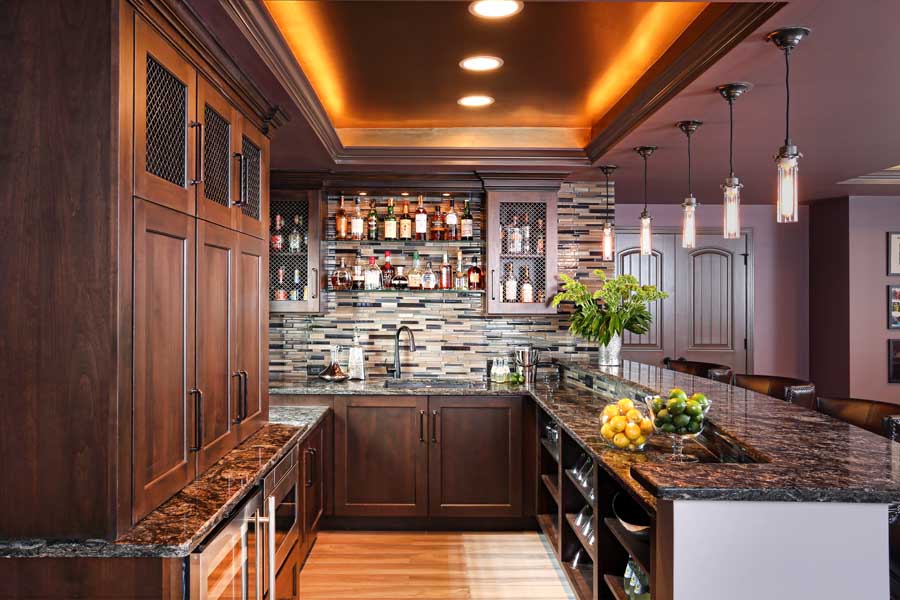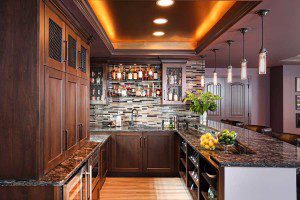 After a long day, nothing beats a relaxing glass of wine or a craft cocktail with family and friends– which is why many homeowners are taking advantage of unused living space to build their own basement bar. An at-home bar in your basement provides a prime spot for entertaining.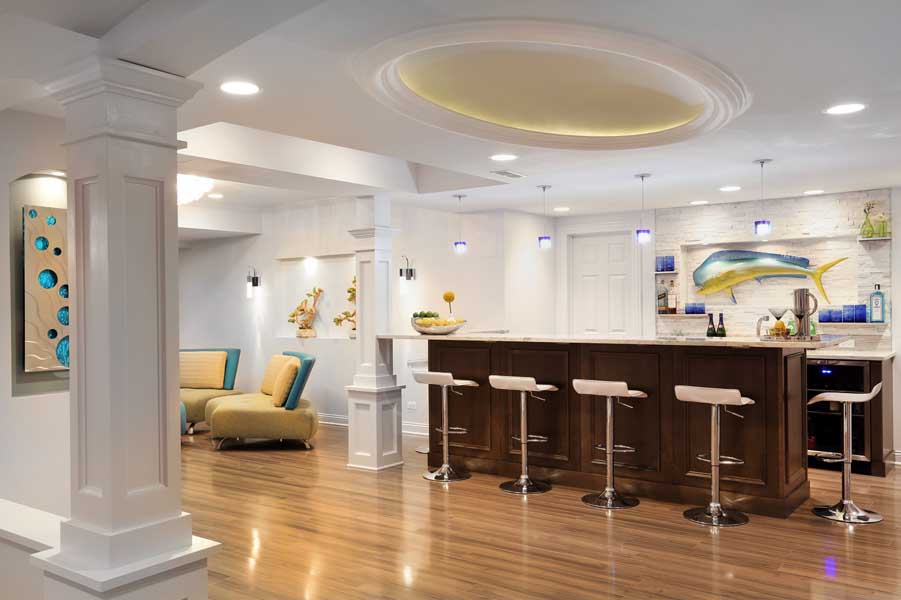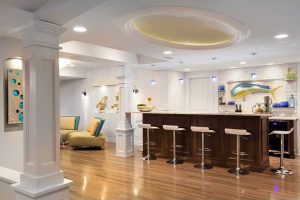 "From custom cabinetry to comfy bar stools and lounge areas with a TV, basement barrooms include every detail for upscale entertaining these days," said Normandy Designer Jennifer Cross. "Homeowners want a chic design with a sophisticated atmosphere."
"Basements are looking more like your friendly neighborhood place to share a cold one with friends or a sleek nightclub than someone's lower level," added Jennifer. "Some have even included a music studio for 'night out' jam sessions."
A stylish basement bar is something worth celebrating and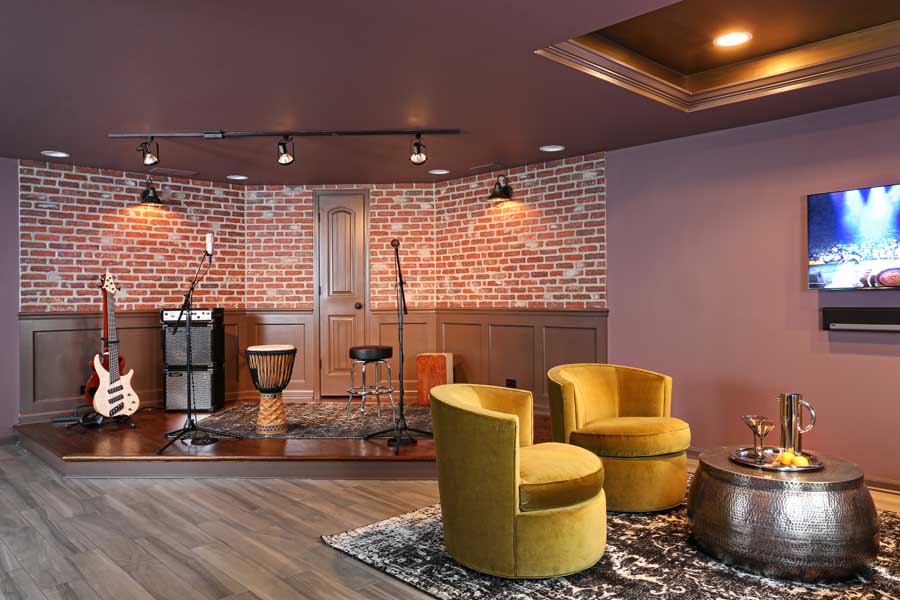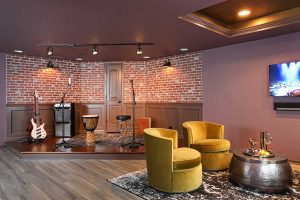 maybe even worth emulating in your home. If you are thinking of remodeling your basement or another space in your home, you can set up a time with Jennifer to talk about the possibilities. You can also learn more about additions, kitchens or other remodeling projects at an upcoming workshop. Check out the photo gallery or follow Normandy Remodeling on Facebook and Instagram for even more home tips and inspiration.