Naperville Kitchen Remodel Filled with Southern Charm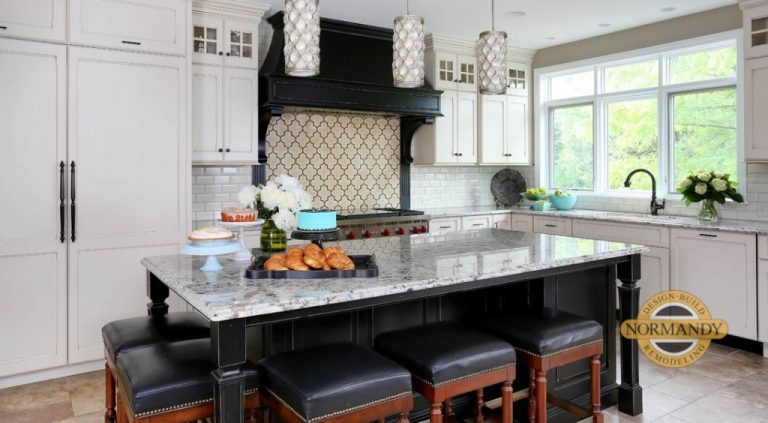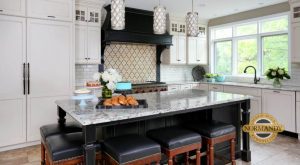 Originally from the south, this Naperville mother of three wanted to create a kitchen that represented their vision of southern charm and hospitality, as well as a great space to enjoy her family. Before the renovation, their kitchen was extremely tight. In fact, it barely fit two adults and three children, let alone the guests they wished to entertain. Conveniences like a nearby pantry and mudroom were also nonexistent. To create a functional, yet stylish space for their family to gather, they relied upon the expertise of Normandy Designer Chris Ebert.
"Overall, the space was strained, which made cooking and entertaining a struggle," said Chris. "The best solution was an addition, which made room for larger appliances, a pantry, and improved island placement."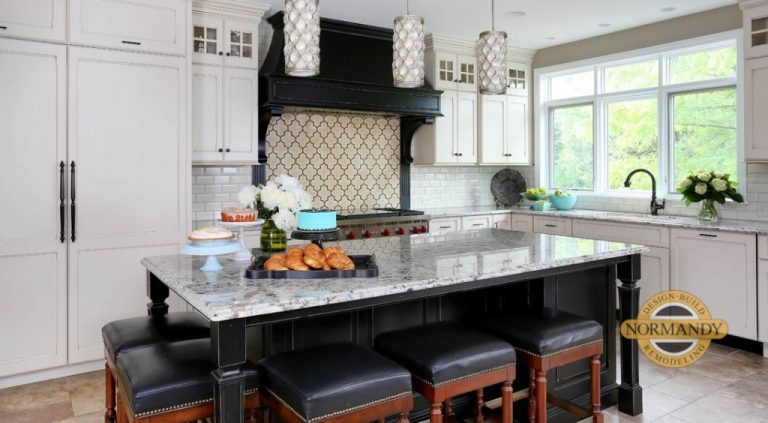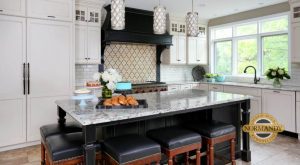 Appliances grew substantially in size. The kitchen went from a standard, 36-inch refrigerator to one that was 72 inches. The range was also elongated, measuring out at 60 inches. Additionally, the pantry was relocated to the inside of the actual kitchen space.
"Relocating the pantry was a big improvement. Prior to that, trips to the original pantry required a trek outside the kitchen footprint into a traffic area," added Chris.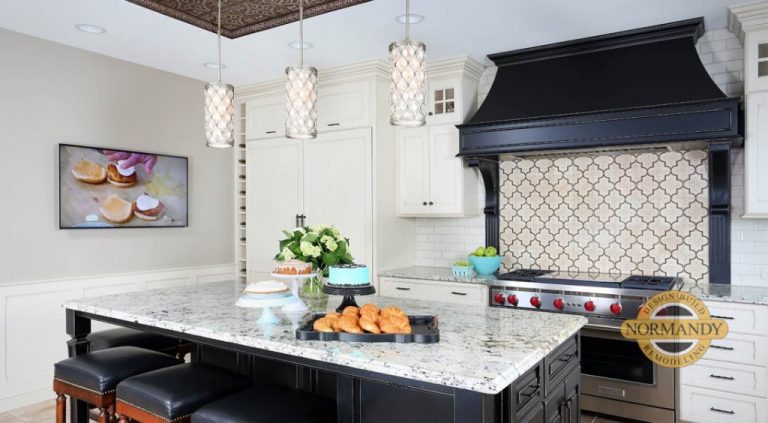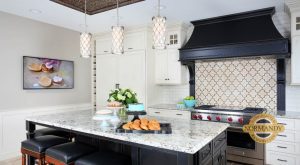 The island was also turned around. As predicted, making the switch from vertical to horizontal proved to be beneficial because it created a great big space for family and friends to congregate, seating for five, and great prep space on the back-side of the island.
When sitting at the island and looking up, you'll notice a tin ceiling and pendant lighting. Its elaborate features like these give this kitchen some southern flare.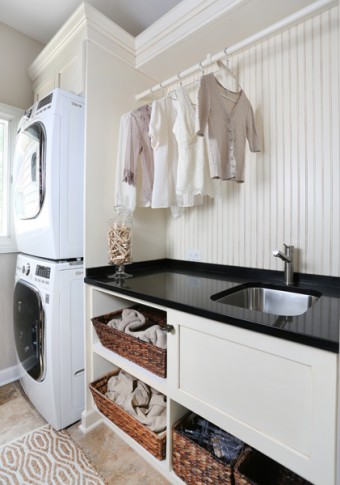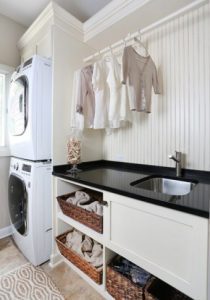 "Overall, you'll notice more ornate finishes," said Chris. "There's also a more decorative style cabinet, pillars, and a lot of molding detail."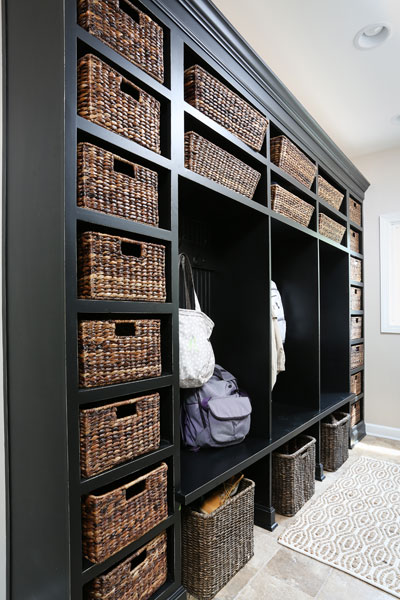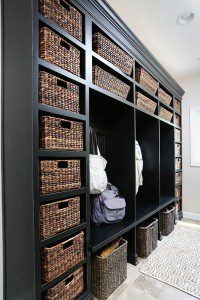 Moving on from the kitchen, the laundry room was expanded to better accommodate this busy family of five. To enlarge the space, a wall between the laundry room and back hallway was removed. From there, the room was outfitted with a custom mudroom and shelves for storing laundry baskets.
Are you interested in adding on or completing a kitchen remodel? Set up a time to meet with Chris to get started. Or, to prepare yourself for everything that a kitchen renovation entails, register to attend one of our free seminars.  For more design ideas and inspiration you can also visit the Normandy photo gallery or follow Normandy Remodeling on Facebook, Twitter, and Instagram.