A Traditional Kitchen Design for an On-The-Go Family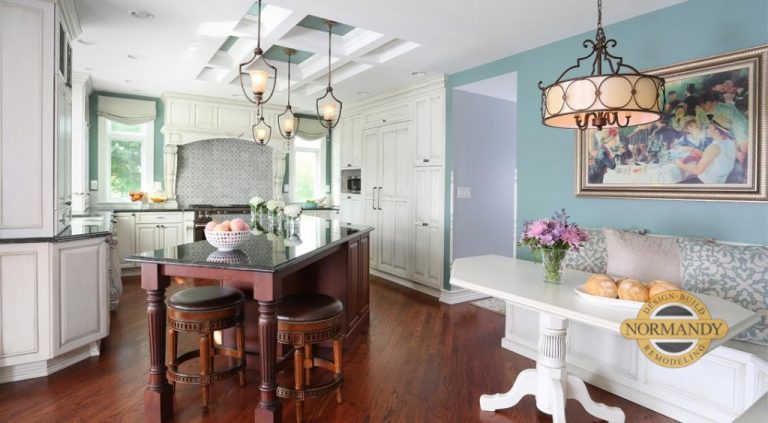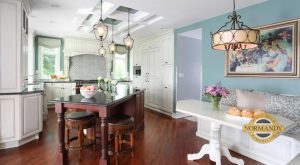 Kitchen remodels are not always completed for the avid chef or entertainer. In fact, many times, it's for on-the-go, busy families looking for a functional space. In this case, an on-the-go family with two high school-aged children needed to streamline their disjointed kitchen. Overall, they were looking for a traditional-inspired space that allowed for homework and the preparation of quick, healthy snacks. To achieve this, they called upon Normandy Designer Leslie Molloy, CKD.
"Even if you aren't a professional chef, there is still a need for a functional and beautiful kitchen," said Leslie. "Additionally, when a kitchen is not heavily used, it can sometimes allow for a little more design freedom because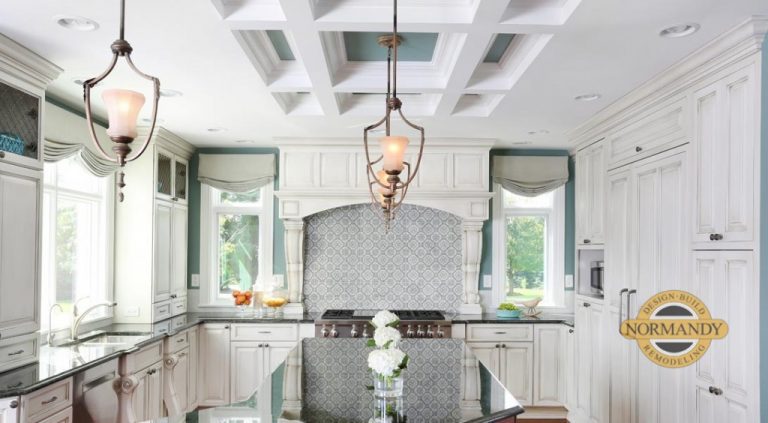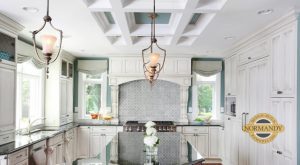 cleaning and daily wear and tear are less of an issue."
With this situation, the kitchen has plenty of nuanced design elements including a coffered ceiling, oversized, scrolled corbels, custom table, and ornate island legs. Additionally, you'll also notice edging along with the banquette in the breakfast nook and plenty of columns and crown molding.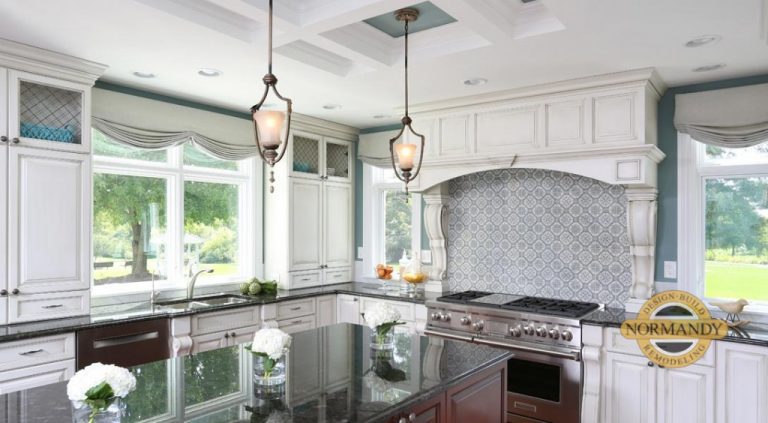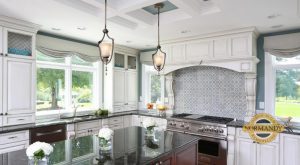 "While the space is over-the-top and heavily detailed traditional, everything is done in a more current way," noted Leslie. "For example, instead of framing tile over the range, the entire area has decorative tile and is framed in by corbels."
"Overall, the unique design elements give this kitchen beautiful focal points and a 'wow factor' when entering the space."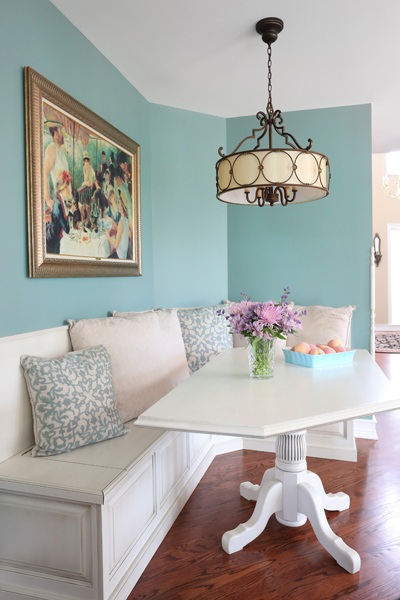 In addition to its traditional look, the layout of the kitchen was modified to fit the needs of this family. Prior to renovating, the traffic flow didn't work and the peninsula and placement of the appliances were all wrong. The bre
akfast area was also divided from the kitchen and there was a bar and small closet that went unused. Leslie turned things around by merging the kitchen and breakfast area. Because of this, the kitchen grew exponentially in size. This not only allowed Leslie to cr
eate a better traffic pattern, but it afforded the space a large island with seating and a breakfast nook. Additionally, the bar was replaced with a butler pantry, which would receive much more use.
"A casual, yet cozy dining space allows a comfortable space for meals," added Leslie. "Additionally, the island has seating on the end, making it a great spot for homework while snacks are being made."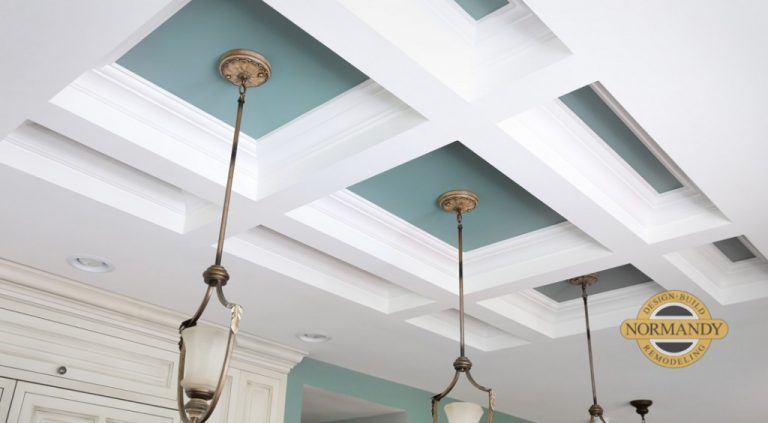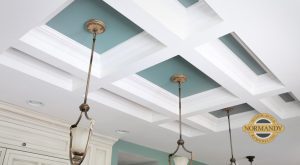 While the view inside the kitchen is spectacular, new windows also capitalize on a beautiful, outdoor view. Along with the layout, the locations of the windows were manipulated to keep the space bright and open. However, due to these windows, there wasn't much room for wall cabinets. Therefore, the kitchen features peg drawer inserts for plates and bowls and roll-out shelving to meet storage needs.
Leslie can create a beautiful design that fits your life and style. Set up an in-home consultation to talk about your needs and preferences. Or, register to attend an upcoming seminar to learn more about the kitchen remodeling process and see local case studies. You can also follow Normandy Remodeling on Facebook, Twitter, and Instagram for more design ideas and inspiration.