The Perfect Recipe for a Bakers Island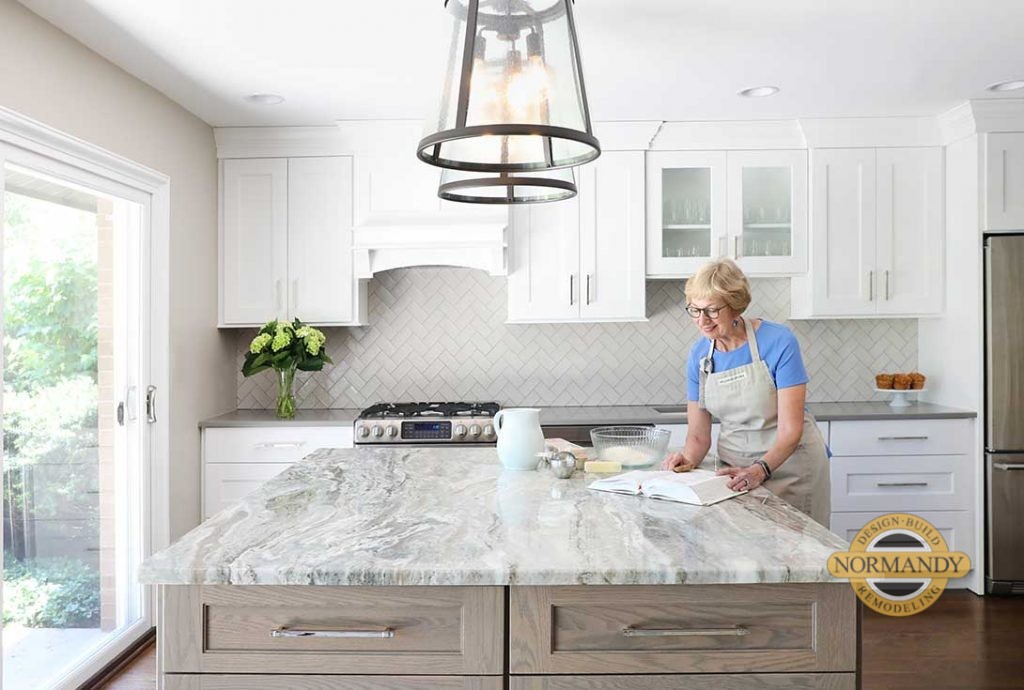 Where there's a whisk, there's a way, and boy do we have a way to create a baker's paradise in your very own kitchen. If you're an avid baker, you know the everyday challenges of getting your bakes together: not enough counter space, bad lighting, hauling your mixer around, and having to find your utensils stashed around the kitchen, just to name a few. What if it was possible to create an island designed for baking, dare we call it… a baker's island.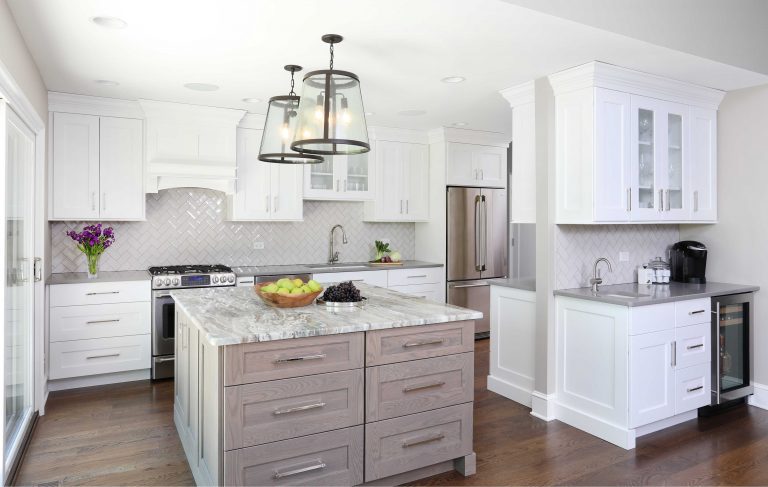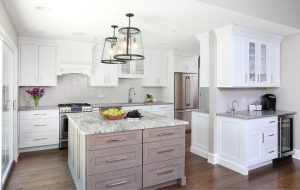 First and foremost, you need to start with a durable and spacious countertop. "We recommend using a heat resistant material that is smooth and easy to clean like quartz or quartzite," Normandy Designer Laura Barber states. "These types of countertop remain cool to the touch, making them ideal for rolling out pastry or tempering chocolate."
Getting your storage aligned is the second element to maximize. "There are so many dividers and roll outs, there's really no reason why you should ever have to go searching for your pastry blender or rolling pin," shares Laura. "Vertical dividers are great for storing cutting boards, cookie sheets and muffin tins. Deep drawers can keep frequently used pans and bakeware at the ready, and there are lots of ways to store your spices, depending on what works best for you.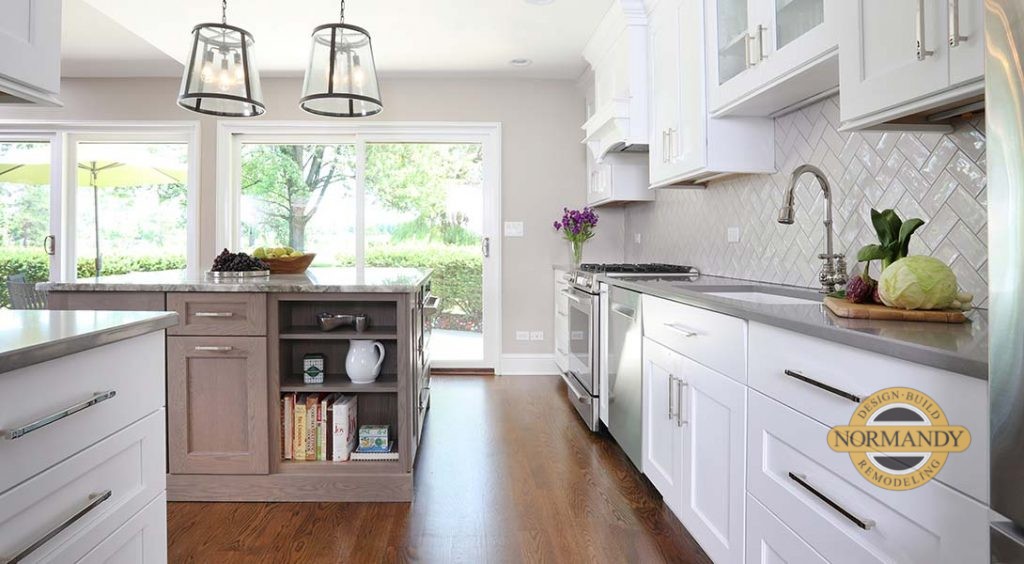 The layout of your kitchen is also extremely important, as easy-access to your oven and stovetop are essential. "Make sure to position your island so that it is directly across from your main oven. You may even opt to include a secondary oven like a steam oven in your island for specialty bakes like French bread or smaller batch items," Laura notes.
Smart placement of outlets on multiple sides of the island make it simple to set up a blender or food processor wherever you need it. Open shelves at the end of the island are a great place to store family cookbooks or frequently used items. "If you happen to have space for a secondary pull out trash, it can save you trips across the kitchen as you prep your doughs and batters," notes Laura.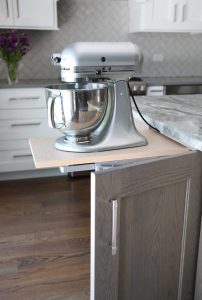 If you really want to take your baker's island to the next level, and you have enough space to make it work, a lift for your mixer can be a game changer," says Laura. "It's amazing how many people keep their heavy Kitchenaid mixer in a closet down the hall or even in the basement. They're heavy, and awkward to carry to say the least. Not every island is big enough to have a dedicated cabinet for a mixer lift, but I've never put one in someone's home that has regretted it."
Now that you're dreaming of a baker's paradise, set up a time with Laura to talk about ways to make baking even more enjoyable in your new kitchen. Make sure to also follow Normandy Remodeling on Facebook and Instagram for even more kitchen inspiration.