Top off your Kitchen with Style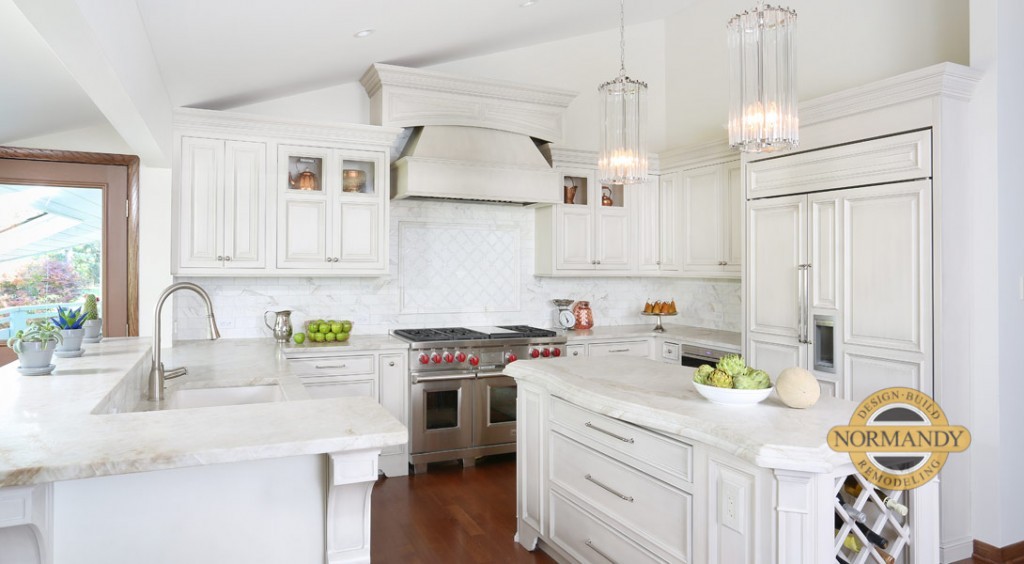 Everyone wants a bigger kitchen, right? So why not consider adding a vaulted ceiling to your plans? It will make your room feel much larger and spacious and give it an element of grandeur. A vaulted ceiling makes a room more visually interesting and will cap off your kitchen with pizazz.
"A vaulted ceiling can make your kitchen feel light and airy," said Normandy Designer Laura Barber, AKBD. "But also very welcoming at the same time."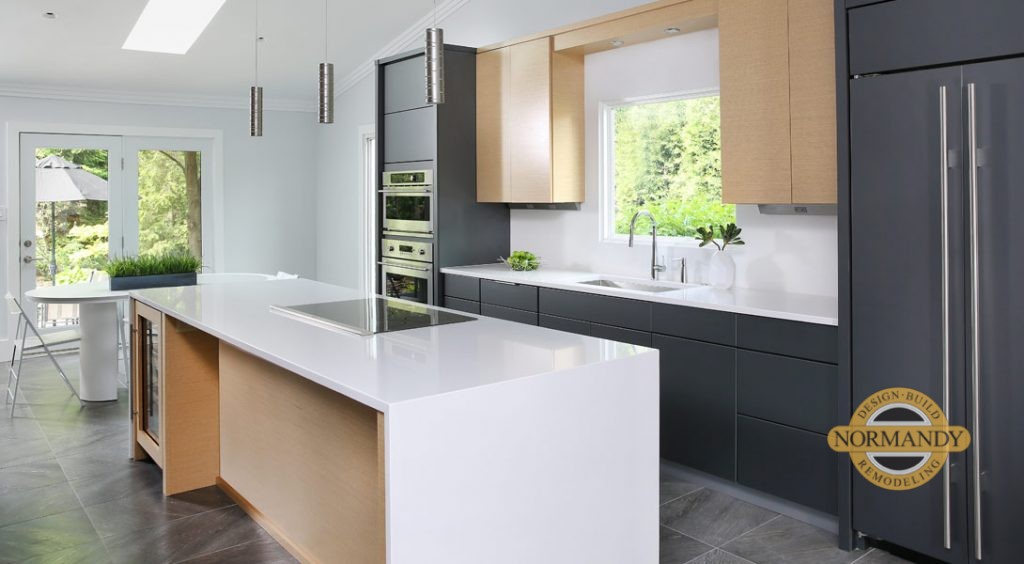 Natural light lovers will enjoy this kind of ceiling as it will allow you to add extra or bigger windows and even skylights. The extra height makes a case for a dramatic hood or light fixture to draw your eye up and complete the style you are shooting for. Wood beams are another option that will add drama and great architectural detail to your space.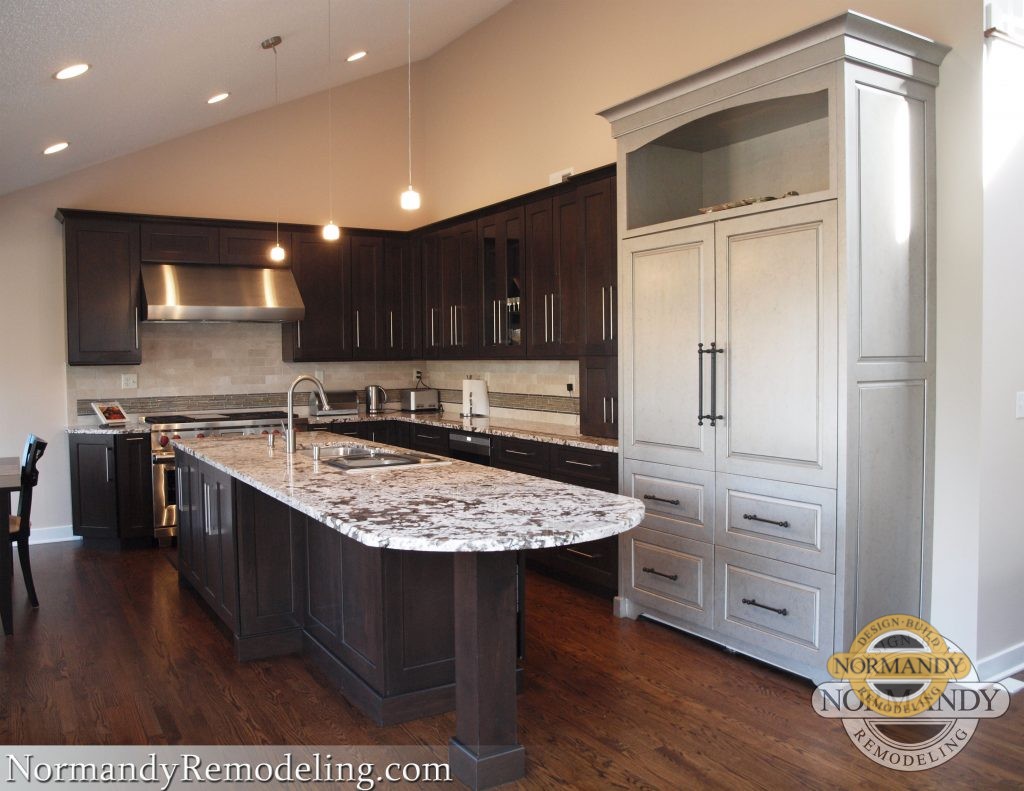 A pitched ceiling works for every style of kitchen from contemporary to traditional and many times can help tie two different styles together; creating a contrast that is eye catching. From top to bottom, every area of your kitchen can be an important factor in your design, so why not take your style to new heights with a vaulted ceiling.
If you are thinking about updating your kitchen or contemplating more extensive changes to your home, you can set up a time with Laura to talk about the possibilities. You can also learn more about bathrooms and other remodeling projects at an upcoming workshop. Check out the photo gallery or follow Normandy Remodeling on Facebook and Instagram for even more home tips and inspiration